MD MILLION: NEW SIRES HOPING FOR FAST STARTS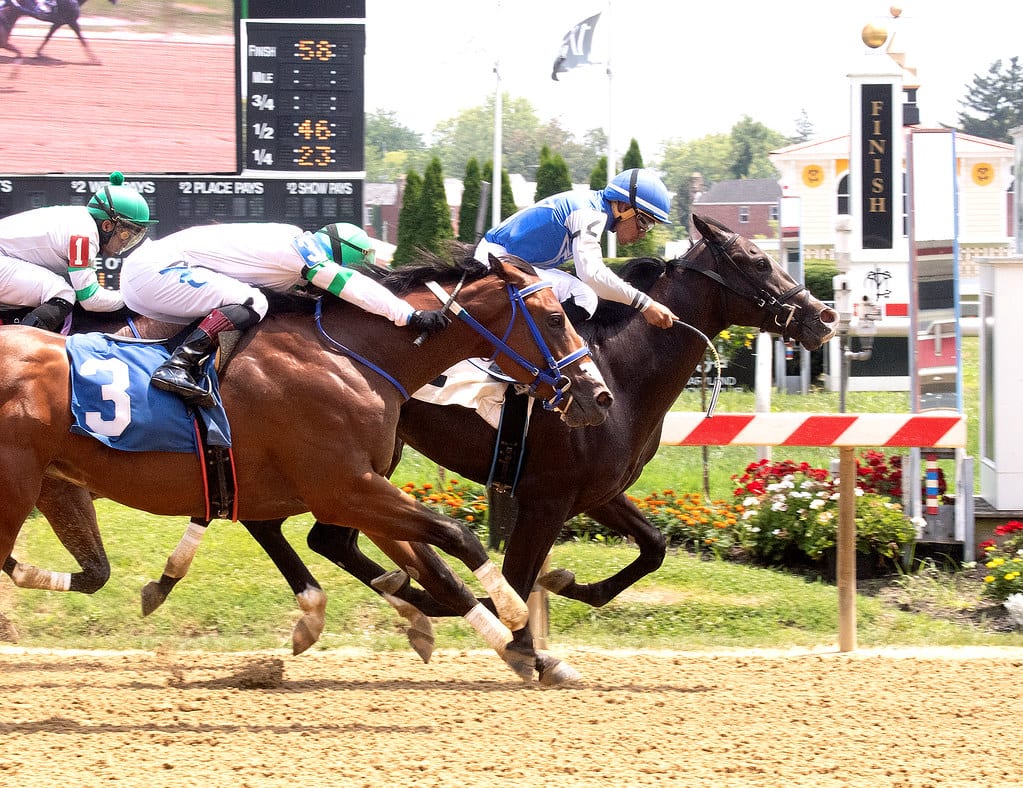 Frank Vespe

October 22, 2021
When it comes to Maryland Million sires, the question on everybody's mind is: Who's next?
The undisputed king is the late Not for Love, his offspring having recorded 36 Million day victories. The leading active sire is Great Notion, with 16, and it's a long way back to any other stallions still active.
But hope springs eternal, and with four first-crop stallions represented in the two Maryland Million baby races Oct. 23, the hope is that one or more of them could jump up into the upper tier.
Not for Love's progeny recorded 14 more Maryland Million wins than did those of any other stallion. He stood at Northview Stallion Station before being pensioned in 2015 and dying the following year.

"It certainly put him in the spotlight," said Northview's David Wade of the Million's impact on Not for Love's career. "Not for Love was an excellent regional sire. He never had a Grade 1 winner, which kind of kept him out of any national prominence or anything like that, but certainly for running in this region, he excelled. Maryland Million just put a spotlight on him."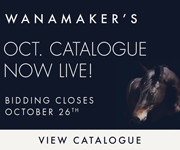 Allen's Prospect, who stood at Country Life Farm until his death in 2003, was the leading Maryland Million sire at the time of his death and remains second with 22 victories. Country Life's Mike Pons agreed that Million victories matter.
"In Maryland, you haven't arrived until you get a Maryland Million winner," Pons said. "It's almost like a rite of passage."
Allen's Prospect burst on the scene as a freshman sire in 1990, and two of his offspring swept the Maryland Million baby races that fall.
"It was like the homerun derby for him," Pons said. "He would just launch it year after year, and we would stand there in awe."
Pons is hoping a similar feeling builds around his farm's freshman sire this year. Divining Rod is ranked 14th nationally among first-crop sires with progeny earnings of more than $480,000 from nine wins to date. He is comfortably the Mid-Atlantic's leading first-crop sire, as well.
Five of Divining Rod's offspring are entered on Saturday, with four in the Nursery, for two-year-olds, and one, Dowser, in the Lassie for juvenile fillies. His son Mr. Mox, trained by Jamie Ness, is the lukewarm 9-2 favorite in the 14-horse Nursery.
Pons said that Ness buttonholed him at a recent sale to say that Mr. Mox could "really run."
"I'm like, this guy doesn't say 'boo' to me about anything," Pons said. "Here he is touting me on this young colt, and that's fun."
Also in the Nursery will be All for Love. He's the only son of new sire Madefromlucky, standing at Northview, entered on Maryland Million day. Madefromlucky is the region's third-leading first crop sire and the only one, thus far, to have a black-type stakes win to his name.
"I'm pretty pleased with what he's done so far," Wade said. "We really didn't expect him to start showing some promise until these races got to two turns. Now we're getting to that point."
Madefromlucky's stakes winner, Epic Luck, scored in the one-mile Kitten's Joy on the turf at Colonial Downs.
Similarly — and perhaps suggesting bettors take a wait-and-see approach in the six-furlong Nursery — All for Love lost the first four starts of his career before scoring last out in the longest race he's run, a seven-furlong maiden event.
Louis and Grace Merryman's Anchor and Hope Farm is the only one to have two first-crop sires represented Saturday. Four of those runners are by Holy Boss, though one of those, Al Loves Josie in the Nursery, is on the also-eligible list and will need a scratch to draw in.
One of those Holy Boss runners is the filly Sparkle Sprinkle (6-1). The Jerry Robb trainee won her first two starts before throwing in a clunker last time out.
Holy Boss has four winners to date, and with Sparkle Sprinkle his leading earner, is second on the region's first-crop sire list.
"Holy Boss has been super-popular in the shed this year," Grace Merryman said. "It would mean so much to us [to win a Maryland Million race]. We love the horse as a race horse, as a stallion, and then just as an animal to take care of. He's really, really fun."
Another runner Merryman will be watching is My Thoughts. The Tim Woolley-trained filly, who won at Delaware Park at first asking, is a daughter of Anchor and Hope freshman stallion Editorial. Editorial got off to a bit of a rough start when, after shuttling to South America, he found himself stuck in Peru because of Covid-19.
Now he's back, and Merryman and owner Climax Stallions are hoping demand will pick up. A Maryland Million win sure wouldn't hurt.
"It would just kind of be further proof that he belongs in Maryland," she said. "He can give you a winner."
Rome, it's said, wasn't built in a day, and even a successful Maryland Million debut is no guarantee of a bright future for a stallion. But it would raise some eyebrows and, perhaps, bring a few new mares to the shed.
"I think it's one of the biggest parts of being a Maryland stallion farm is that you aim for this day and the people that support the horse, by and large, are also aiming to make a score on Maryland Million Day," Merryman said. "To have the new kid on the block be able to come out swinging with his two-year-olds would just be wonderful.".
LATEST NEWS