WVBC: NORTH ATLANTIC BACK FOR FIFTH CLASSIC TRY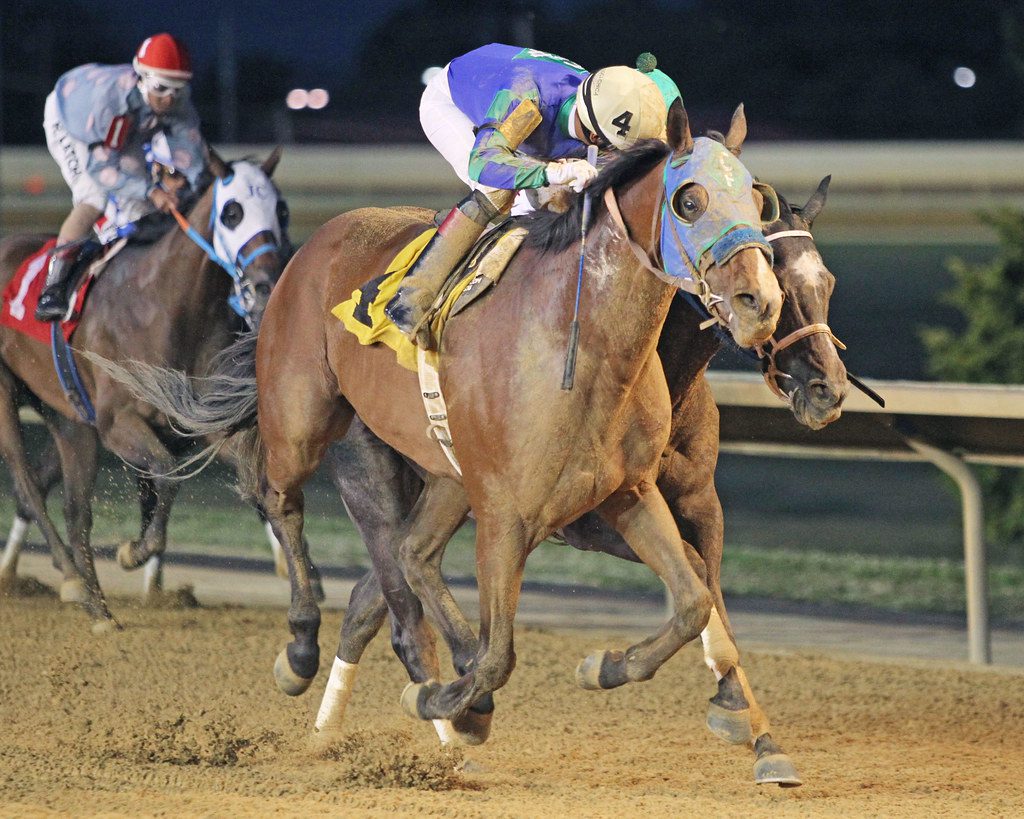 Runco trainees Muad'dib and Star of Night will be the solid favorites in the Classic and Cavada, respectively, and both are heading into the card in peak form off their respective stakes tallies in the Frank Gall Memorial and Sadie Hawkins. Muad'dib is undefeated, while Star of Night will likely be the heaviest favorite of the night.
North Atlantic, on the other hand, will seek his first triumph in the main event. Owned and bred by Runco's Coleswood Farm, North Atlantic has finished second twice and third twice in four previous tries in the Classic. His sharp second-place effort behind stablemate Muad'dib in the $75,000 Frank Gall Memorial in late August suggests he will be a factor again.
"He's been really consistent throughout his career," Runco said of North Atlantic, a winner twice in five stats this year with a commendable 19-18-11 slate and nearly $690,000 banked from 54 lifetime tries. "He's never run a bad race on Classic night. He's been a little unlucky in a couple of them, losing some photo finishes by a head or a neck or a couple of heads. Every time out he runs his race."
Two of North Atlantic's four Classic defeats have come by less than one length, and last year, he led inside the eighth pole before settling for third, 1 ¼ lengths behind upset winner Awsome Faith. He is listed as the 2-1 second choice behind stablemate Muad'dib, the 8-5 morning line favorite, for Saturday's contest. Carlos Marrero will ride.
North Atlantic won a pair of two-turn allowance events this summer at Charles Town before running second to Muad'dib in the $75,000 Frank Gall Memorial here in late August. Throughout his superbly consistent career, North Atlantic has recorded only one stakes win, in the 2017 edition of the A Huevo Stakes. But he has certainly padded his bankroll with narrow setbacks in several others, including the previous four runnings of the Classic.
Saturday night, he will enter the starting gate with defending champ Awsome Faith one stall to his inside and stablemate and morning line favorite Muad'dib one stall to his outside. North Atlantic has never finished worse that third in 12 tries at this nine-furlong trip. That lone stakes victory came at the distance.
"He came out of the Frank Gall great and he's coming into this race as good as ever," Runco said. "He's eight years old, and he's always done a great job taking care of himself. He's always done really well over the track, whether it was two turns or three like this weekend. The one-mile and an eighth is probably his best distance."
Runco will once again be very busy on West Virginia Breeders Classics night, with at least one horse entered in each of the nine stakes, a grand total of 16 altogether. Six of those are the morning line favorite in their race, which could give the trainer a huge night, a hugely disappointing night, or something in between.
One thing he can be pretty confident in: eight-year-old North Atlantic will give his best effort.
"It's tough to really compare him to a lot of horses that I've had here," Runco said. "Slip The Cable won the Classic, and Bullets Fever was really fast and he went undefeated. But North Atlantic has really had a long, consistent career. He just goes out and runs his race every time. With a little more racing luck, he could have a few more wins under his belt. But he always tries. He loves racing. We'll see what happens."
LATEST NEWS