WVBC: ALLEN SEEKS "A LITTLE LUCK" FOR AWSOME FAITH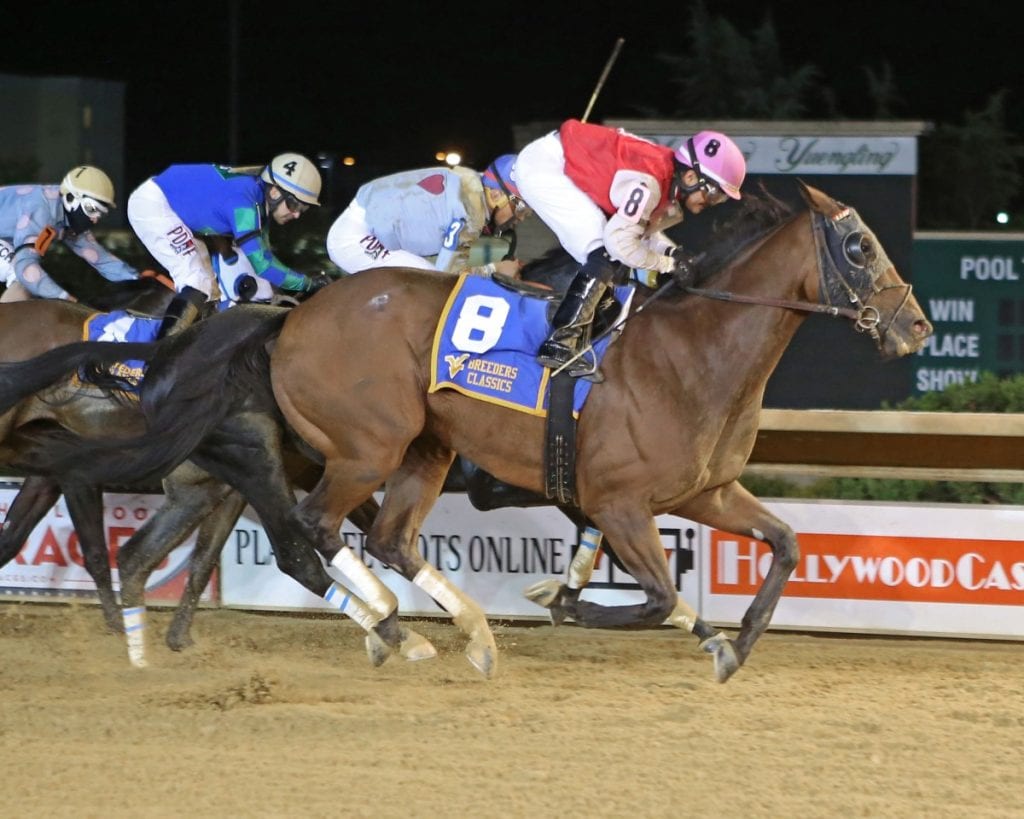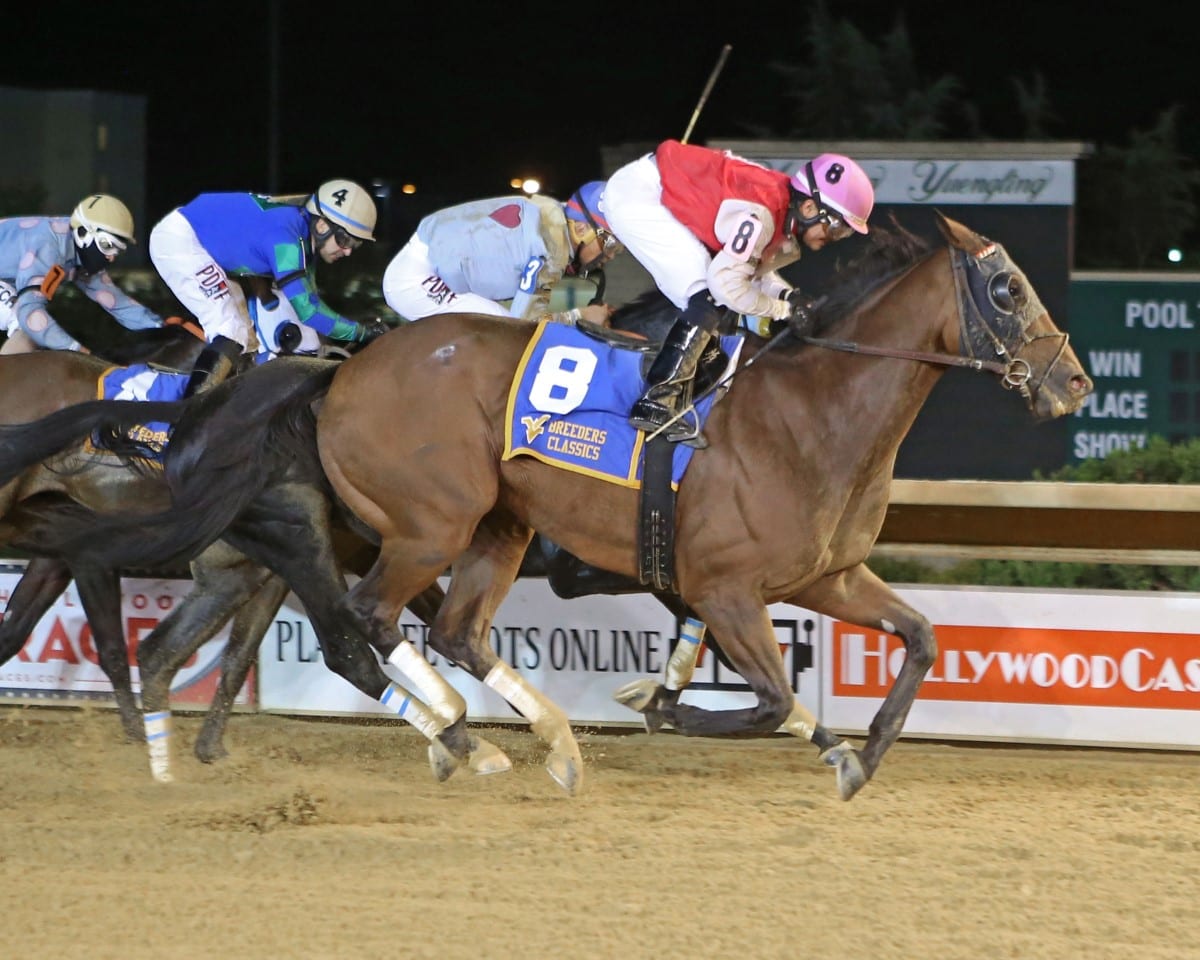 Runnin'toluvya failed to fire as the 2-5 favorite and settled for sixth, while 2019 hero Castle Bound, a 67-1 puzzler the year before, was eighth at 64-1.
In the 11-plus months since that score, however, Awsome Faith has failed to win another race from five tries. He ran third in last year's A Huevo to complete his season, but he has yet to hit the board in four starts this year. Awsome Faith has been fifth in each of his four starts this year against allowance company.
Still, Allen remains convinced his top trainee deserves a chance to defend his title.
"He's really been training well all year," Allen said of Awsome Faith, who sports a solid 10-13-11 slate and over $320,000 banked from 57 lifetime outings. "I think he's just been a little unlucky in most of his races. He hasn't been able to work out a good trip. There have been a couple of races when he got trapped down along the rail and just couldn't get going."
Allen admits he would not be surprised if, despite the win in last year's contest, Awsome Faith were again a longshot this year.
Trainer Jeff Runco will saddle the likely favorite for the Classic in the unbeaten Muad'dib, recent hero of the $75,000 Frank Gall Memorial in his belated stakes debut. He'll also send out Gall runner-up North Atlantic, who is expected to make his fifth start in the big race. North Atlantic has been second twice and third twice in four previous Classic outings.
"He was a big price last year and I'm sure he will be a big price again this year," Allen said of Awsome Faith. "Jeff [Runco] is going to be tough. He's probably got the two favorites in there in Muad'dib and North Atlantic. I think Jeff is going to have two or three in every one of the stakes that night. I just have one horse going and I hope he gets a piece of it."
While Runco's powerful barn is expected to play a prominent role on WVBC night, Allen has put together solid numbers – 247 career wins and more than $3.8 million in purse earnings in a career that began in 2000 – from a more modest operation. Awsome Faith's Classic upset was Allen's first stakes win.
Awsome Faith has finished fifth in each of his four allowance races this year, June 19, July 9, August 6 and September 15. In his most recent start, Awsome Faith was beaten 11 lengths by the Runco-trained Boaster in a three-turn allowance; that runner is being pointed to the seven-furlong Onion Juice on WVBC night.
Five weeks earlier he was fifth, beaten eight lengths in a two-turn allowance, preceded by another fifth-place effort in a two-turn allowance won by North Atlantic. In his seasonal debut on June 19, the Friesan Fire gelding finished a nondescript fifth as a 9-1 shot in another two-turn allowance.
Despite the struggles this season, Awsome Faith looks set to grab a spot in the WVBC starting gate. Twelve have been nominated for 10 spots, with earnings in 2020-21 the determinant as to who gets in. With his big win last fall, Awsome Faith has earned more than $98,000 – sixth-highest in the field.
"No one gave him much of a chance last year and I don't think anyone expects him to win this year," Allen said. "But I'm going to put him in there and hope he runs another big race. He's been training well all year. I just hope he has a little luck."
LATEST NEWS