WV BREEDERS' CLASSICS: FIVE STORY LINES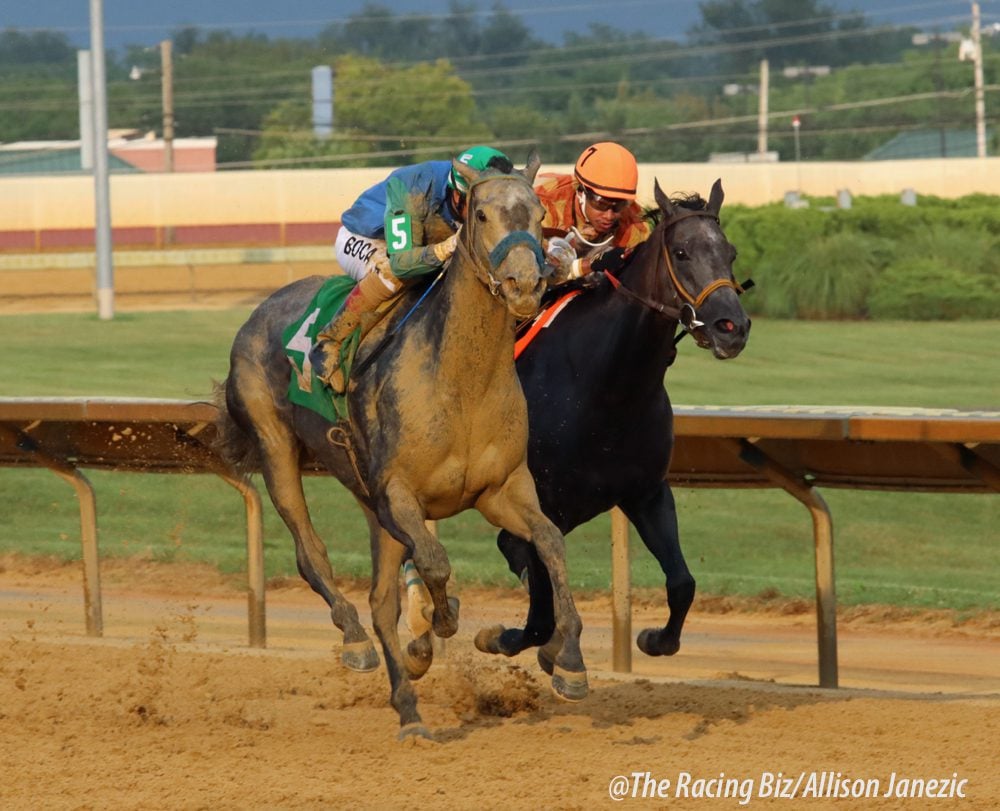 Frank Vespe

October 7, 2021
The 35th running of the West Virginia Breeders' Classics takes place Saturday, October 9 at Charles Town Races with a 7:00 p.m. first post. The card features nine races, topped by the $300,000, nine-furlong Classic.
Here are some storylines we'll be following:
CHAMPS RETURN
Ten – count 'em, 10! – horses that have previously won a WVBC race are scheduled to face the starter Saturday. That list includes defending champs Penguin Power, going for a third consecutive Onion Juice victory; 2020 Cavada winner Bridging the Gap; Awsome Faith, upset winner of last year's Classic; and 2020 Distaff champ She Figures.

Also on hand will be several horses that have previously won an age-restricted WVBC race now running in a different category. Most prominent of those is Star of Night, who'll be a prohibitive favorite when she attempts to wrest away Bridging the Gap's Cavada crown. Last year's two juvenile winners, Youthinkthatsfunny and That Kenney Kid, will tackle the WV Lottery and WV Tourism Office, respectively, both races restricted to sophomores. Last year's WV Lottery winner, Fancy Concho, will face off with Penguin Power in the Onion Juice.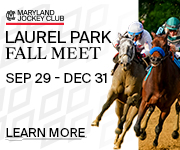 And a pair of 2019 juvenile winners, Moscarelli Memorial winner Hypothesis and Triple Crown Nutrition winner Boundtobebad, also are entered. Hypothesis is in the 4 ½-furlong Dash for Cash, while Boundtobebad tackles the nine-furlong Distaff.
BIG NIGHT?
Trainer Jeff Runco could have a big night. Like, a really big night.
Runco, Charles Town's leading trainer with 92 wins through October 6, has 16 horses entered on the nine-race card. Six of them – six! – are favored.
Runco will send out morning line chalk in the last four races in a row. The streak kicks off with Penguin Power, who's a slight 9-5 favorite in his bid for a third straight Onion Juice title; the Tim Grams-trained Fancy Concho is 2-1.
He'll then send out likely the night's strongest favorite in Star of Night. She's 1-5 on the morning line for the Cavada, the night's top race for the distaff set. In the Classic, he'll saddle undefeated Muad'dib, 8-5 on the morning line, and second choice North Atlantic (2-1). Finally, Runco will send out Stowe Angel, the 3-1 morning line favorite in the Distaff.
Other Runco favorites: Run to Daylight (4-5) in the Moscarelli Memorial and Social Chic (9-5) in the WV Lottery.
Jockey Arnaldo Bocachica is named on all of Runco's favorites, plus Door Buster, the Ollie Figgins trainee who is the 8-5 morning line favorite in the WV Tourism Office for three-year-old fillies.
FIVE'S A CHARM?
One of the Runco runners who's not favored is North Atlantic, the 2-1 second choice in the Classic.
This'll be the eight-year-old Ghostzapper gelding's fifth consecutive start in the Classic. He's finished third the last two years and was second the two years before that. Two of those defeats came by less than a length, and he'll enter this year's contest in top form. He'd won two straight prior to his near-miss second by undefeated Muad'dib last out in the Frank Gall Memorial.
Remarkably, this will be North Atlantic's seventh start on WVBC night, as he also finished third in the Moscarelli Memorial as a juvenile and sixth in the WV Lottery as a sophomore.
DASHING
One of the evening's most fun races – and among the most interesting handicapping puzzles – is the 4 ½-furlong Dash for Cash.
The race features seven runners who contested the Last Enchantment Stakes September 18, including winner Hypothesis for trainer Crystal Pickett. He's the 8-5 morning line favorite. But he'll be joined by Aaron's Tap, Golden Key, and Laughing Cat, all three of whom finished ahead of him in an August 27 allowance before he turned the tables in the Last Enchantment.
Look for Golden Key, the Ronney Brown trainee, to be in front early.
Pickett has won this race the last two years, both times with the late Dr. Feelgood, the ultra-fast sprinter who finished his career 10-for-10 going 4 ½ furlongs.
STILL THE KING?
Fiber Sonde and Windsor Castle finished one-two in the West Virginia stallion rankings in 2018, 2019, and 2020, and that's where they sit thus far in 2021.
Either, or both, could have big nights at the WVBC. Fiber Sonde is the sire of 16 runners scheduled to start, while Windsor Castle sired seven. Two of the Fiber Sondes – including Classic chalk Muad'dib – are favored.
LATEST NEWS