Spa selections 2021: Saratoga picks August 21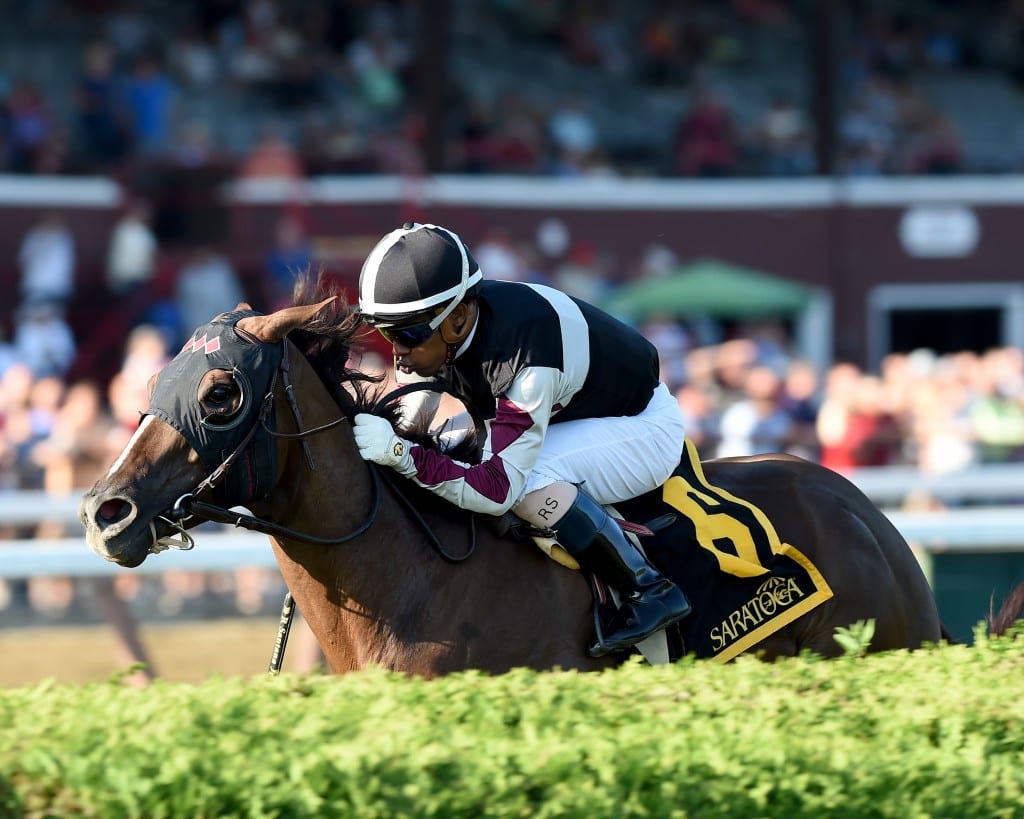 Ginger N Rye won the 2017 Smart N Fancy Stakes at Saratoga. Photo by Chelsea Durand/NYRA.
by Joseph Aiello
In Spa Selections, Saratoga on-site correspondent Joseph Aiello provides Saratoga picks for a handful of key races at Saratoga, including all of the exciting stakes action!
Race 3 – Smart N Fancy Stakes
1. #2 Lead Guitar (6-5) – This one depends on the break, but with the aggressive Saez in the irons, sitting close in third or fourth early will give this mare her best chance
2. #4 Piedi Bianchi (6-1) – This mare is dangerous here cutting back in distance to a race where she shouldn't fade in the stretch as long as she sits off of Robin Sparkles early
3. #1 Robin Sparkles (1-1) – Won't win here with the fractions from her last two, but if she gets away with more mild fractions and little pressure, she can go gate to wire
Race 8 – Clm 35000n3L
1. #3 Vulcan (6-1) – First time gelding and Cox trainee had a tough effort last time, but his two stakes tries before that were solid, and will be sitting second with a chance to pass in the stretch
2. #4 Identity Politics (9-5) – One that has winning troubles, and despite the class drop and connections, it seems like this horse that hasn't won in two years will have difficulty here
3. #5 Charlie Five O (15-1) – Golani Brigade drops and has won both at Saratoga, but this colt has been a favorite in every race, and has potential to go wire to wire here with the right pace
Race 9 – Grade II Lake Placid Stakes
1. #4 Runaway Rumour (7-2) – This filly by Flintshire was closing in the stretch last time on Technical Analysis, and has been strong this year, so can win here with the right trip
2. #2 Technical Analysis (6-5) – Hard to avoid Chad Brown in a small turf field, especially coming off of last race and can win here with softer fractions and sitting off the leader
3. #6 Spanish Loveaffair (3-1) – Santana jumps off Runaway Rumour to ride this filly, who despite her struggles last time out, cuts back in distance and can be dangerous on a slow pace
Race 10 – Grade I Alabama Stakes
1. #7 Army Wife (6-1) – This race will mostly be decided in the first half, and if Played Hard tires along with Malathaat, this filly could give Michael Maker a highlight win for his successful meet
2. #6 Malathaat (1-1) – After a tough ride and finish in the Coaching Club, this filly should clearly be sitting in second or third early, with a better chance at winning here using that set up
3. #3 Clairiere (6-1) – Irad Ortiz should keep this filly off the leaders here and hope that Played Hard sets up enough pace to aim at for a finish into the money
Race 11 – Mdn 100k
1. #9 So Enchanting (3-1) – Lost by a neck last time, but has been improving and gets another shot at a mile after never finishing worse than third in four starts
2. #4 Split Then Double (5-2) – Didn't make a big move in the stretch last time out, but has been close in three tries on the turf and was bet to favorite last time out
3. #5 Gailhorsewind (8-1) – Faded in the stretch last time, but gets more distance here and could try and close, but adds blinkers so likely to be involved early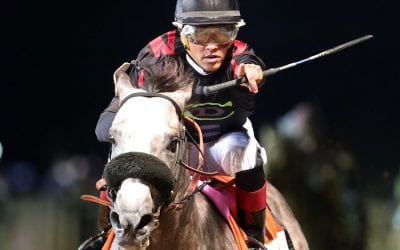 We've got Charles Town picks and preview today as the track presents its Friday card!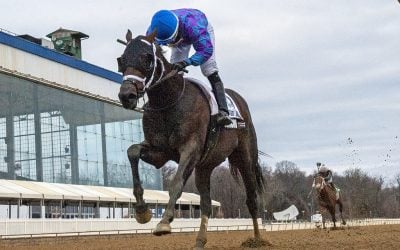 Which Laurel Park jockeys are off to hot starts? Asking for a friend; no, wait, actually asking for the betting public. Answers within…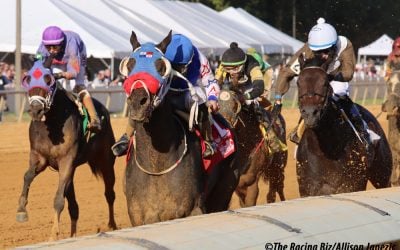 We provide full-card picks and analysis for this afternoon's races at Laurel Park.