BOB BAFFERT RULED OFF BY CHURCHILL DOWNS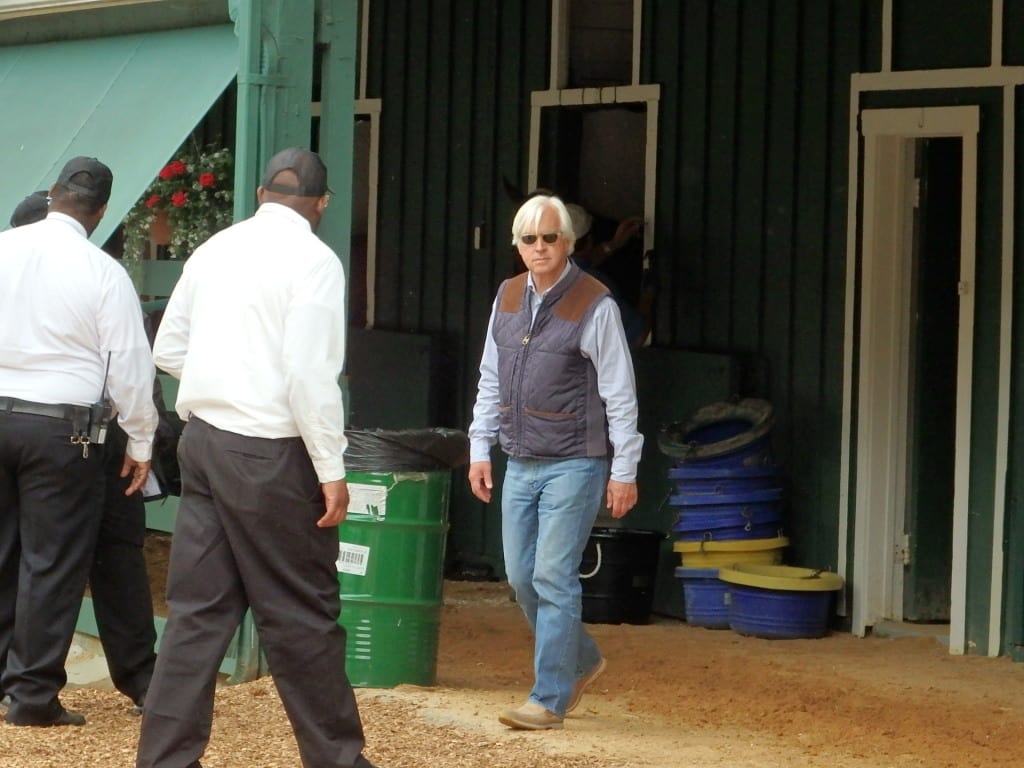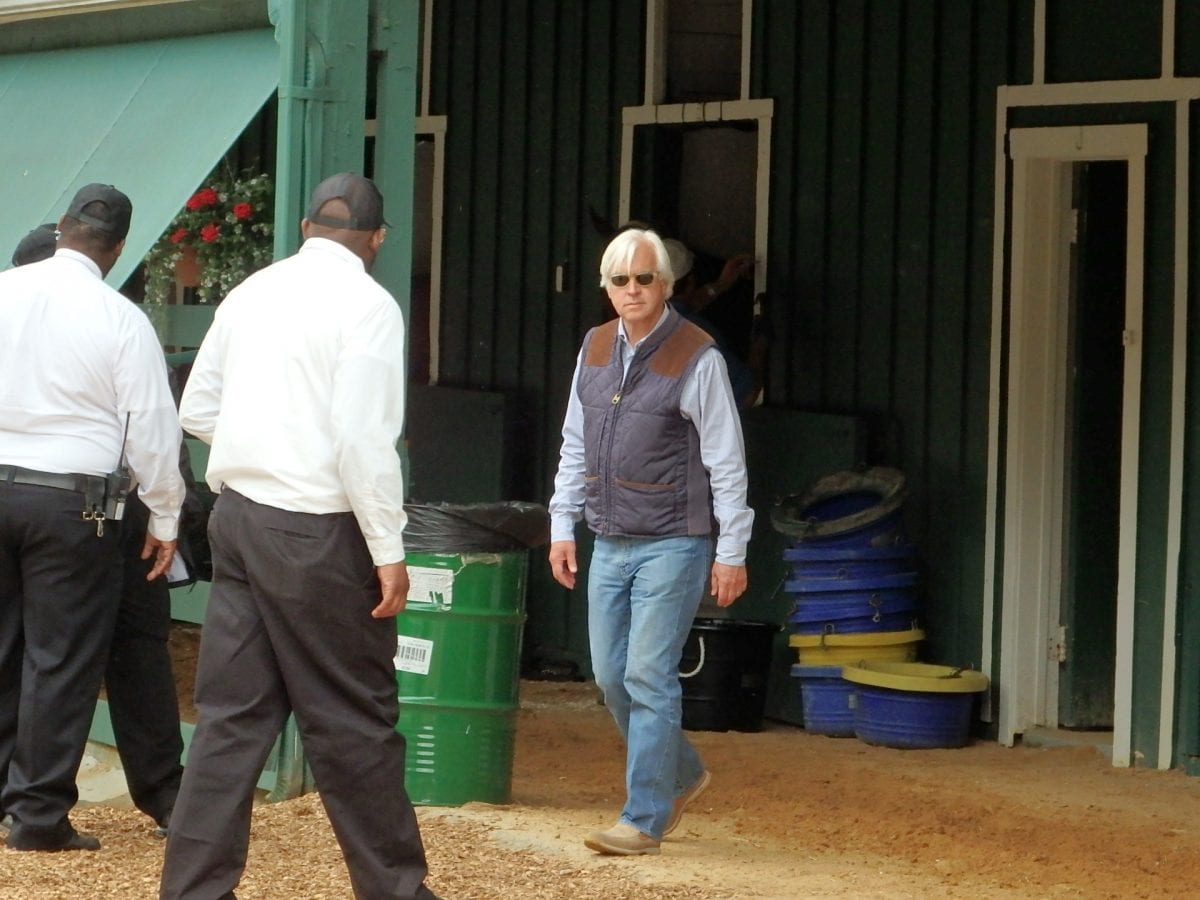 Frank Vespe

June 2, 2021
Citing its private property rights, Churchill Downs, Inc. has suspended trainer Bob Baffert from all company properties for a period of two years.
The ban is "effective immediately" and continues through the conclusion of the 2023 spring meet at Churchill, the company said. It follows the revelation earlier today that split sample testing had confirmed that Medina Spirit carried betamethasone in his system when winning the Kentucky Derby May 1.
Because the ban is being imposed by the company as an exercise of its property rights, it will apply only to Churchill Downs and other properties controlled by the company.
Other racetracks may follow suit — or may not — based on their own analysis of the situation. But because the bar is not an act of a regulatory body, there is no reciprocity attached to it.
Medina Spirit won the May 1 Derby as a 12-1 outsider, stubbornly holding off rivals in a thriller that saw four horses within two lengths at the wire. But eight days later, in a hastily assembled press conference, Baffert announced that his horse had tested positive for the corticosteroid betamethasone.
That announcement marked the third time in about a year that a Baffert trainee had tested positive for a prohibited substance following a strong effort in a Grade 1 race.
On May 2, 2020 Charlatan won the Grade 1 Arkansas Derby but he subsequently was found to have lidocaine in his system. He initially was disqualified from the win, a decision ultimately overturned by the state Racing Commission, which ruled that the positive had been a result of contamination.
Then, last September, Gamine, another horse Baffert trains, finished third in the Grade 1 Kentucky Oaks, also run at Churchill Downs, but was subsequently found to have betamethasone in her system. She was disqualifed from all purse moneys.
Then came Medina Spirit. After his Derby triumph, Medina Spirit was a well-beaten third in the Preakness Stakes — a race he was only permitted to enter after passing an enhanced testing regime — and after, NYRA announced that neither Baffert nor Medina Spirit would be welcome at Belmont Park.
In the statement, Churchill Downs Inc. CEO Bill Carstanjen accused Baffert of "[r]eckless practices and substance violations that jeopardize the safety of our equine and human athletes."
"Mr. Baffert's record of testing failures threatens public confidence in thoroughbred racing and the reputation of the Kentucky Derby," Carstanjen continued. "Given these repeated failures over the last year, including the increasingly extraordinary explanations, we firmly believe that asserting our rights to impose these measures is our duty and responsibility."
The actions taken by CDI do not, however, impact the outcome of the Kentucky Derby. The decision to disqualify Medina Spirit — or not — rests with the Kentucky Horse Racing Commission, which is in the midst of its investigation.
LATEST NEWS