LAUREL PARK CANCELS APRIL 1-3 RACING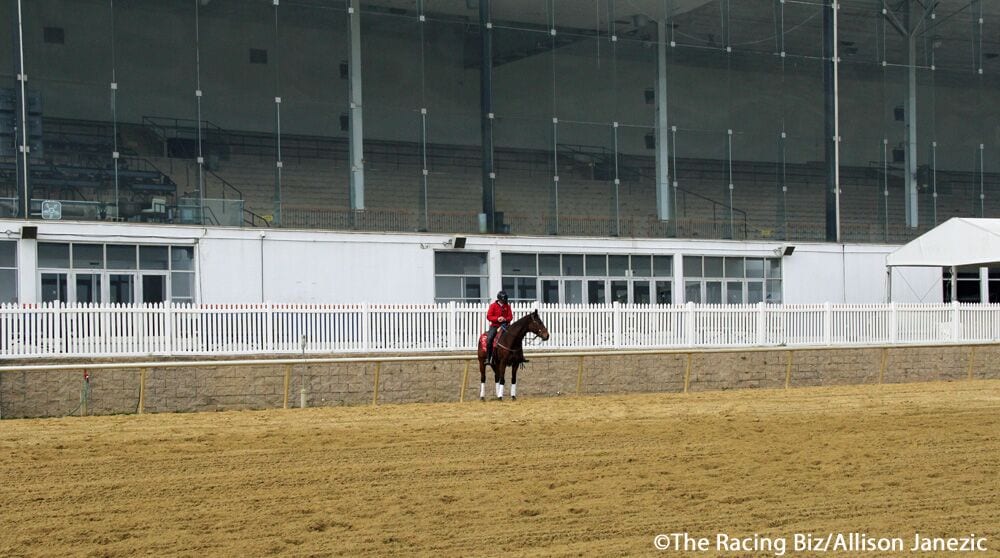 Frank Vespe

March 26, 2021
Laurel Park, which announced on Thursday that it would cancel its March 26-28 race cards, on Friday said it would not race Easter weekend, either. That spikes the April 1-3 cards.
Craig Fravel of 1/ST Racing told participants in a Friday morning Zoom call of the company's decision. 1/ST owns the Maryland Jockey Club, which operates Laurel and Pimlico.
The decision came as a result of an outbreak of equine herpesvirus (EHV-1) that continues to spread despite the efforts of both the racetrack operator and state regulators. More than two dozen horses, including horses stabled at both Laurel Park and at Pimlico Race Course, have tested positive for the disease.
The decision to cancel the two weekends of racing was "in the interest of giving everyone an opportunity to back off a little bit" during the stressful time, Fravel said.
"It's not in our DNA to cancel racing," he continued, adding, "But I think we live in a world now where discretion is the better part of valor."
The two canceled weekends would have been the final weekend of the Laurel winter meet and the first weekend of the brief Laurel spring meet.
The current problems began March 6, when a single horse began showing symptoms of the highly contagious disease. Efforts to stall it in its tracks — including quarantining four barns on the Laurel backside — have proven insufficient to stop the spread, however.
Horses found to have EHV-1 are now being taken off the grounds and housed at the former Bowie Training Center, where three barns have been spruced up for the purpose.
Dr. Dionne Benson, the 1/ST Racing chief veterinary officer, told call participants that Pimlico is now scheduled to be under quarantine until April 12, while Laurel's quarantine is slated to last until April 17. However, each new positive test resets the clock.
Equine herpesvirus (EHV-1) is a DNA virus that can cause neurological problems in horses, as well as respiratory disease and other issues. While it is spread from horse to horse, it can also be spread indirectly by humans and by contaminated equipment and tack.
LATEST NEWS