"HUGE FUTURE," EXCITING PRESENT FOR ALEXANDER CRISPIN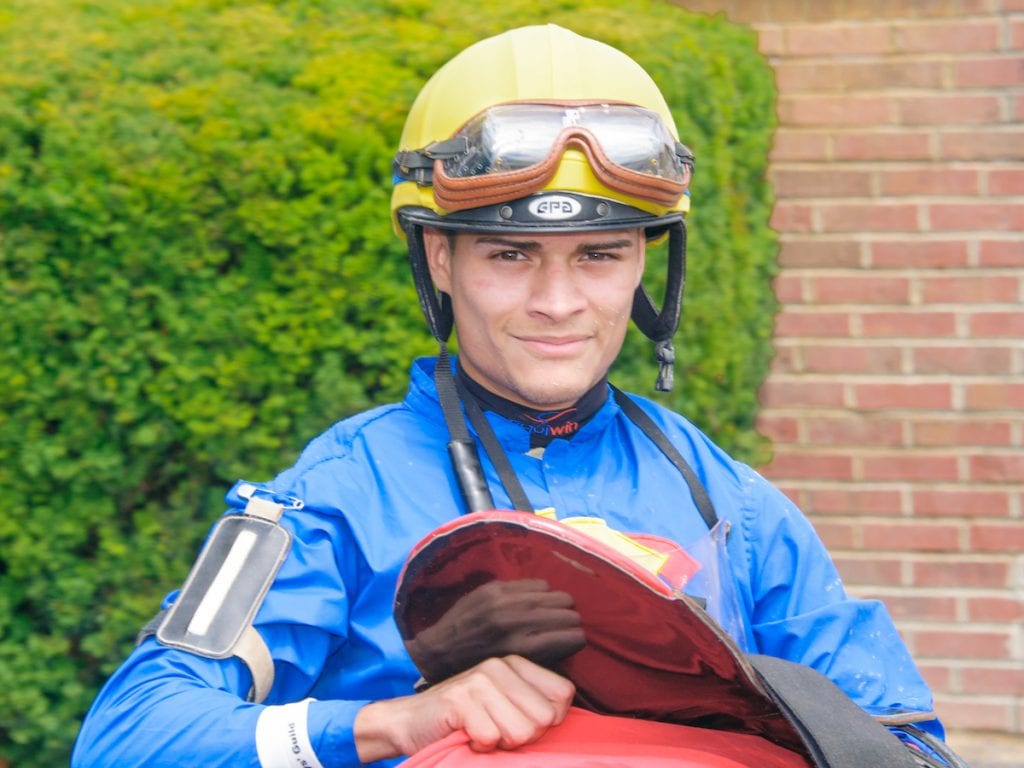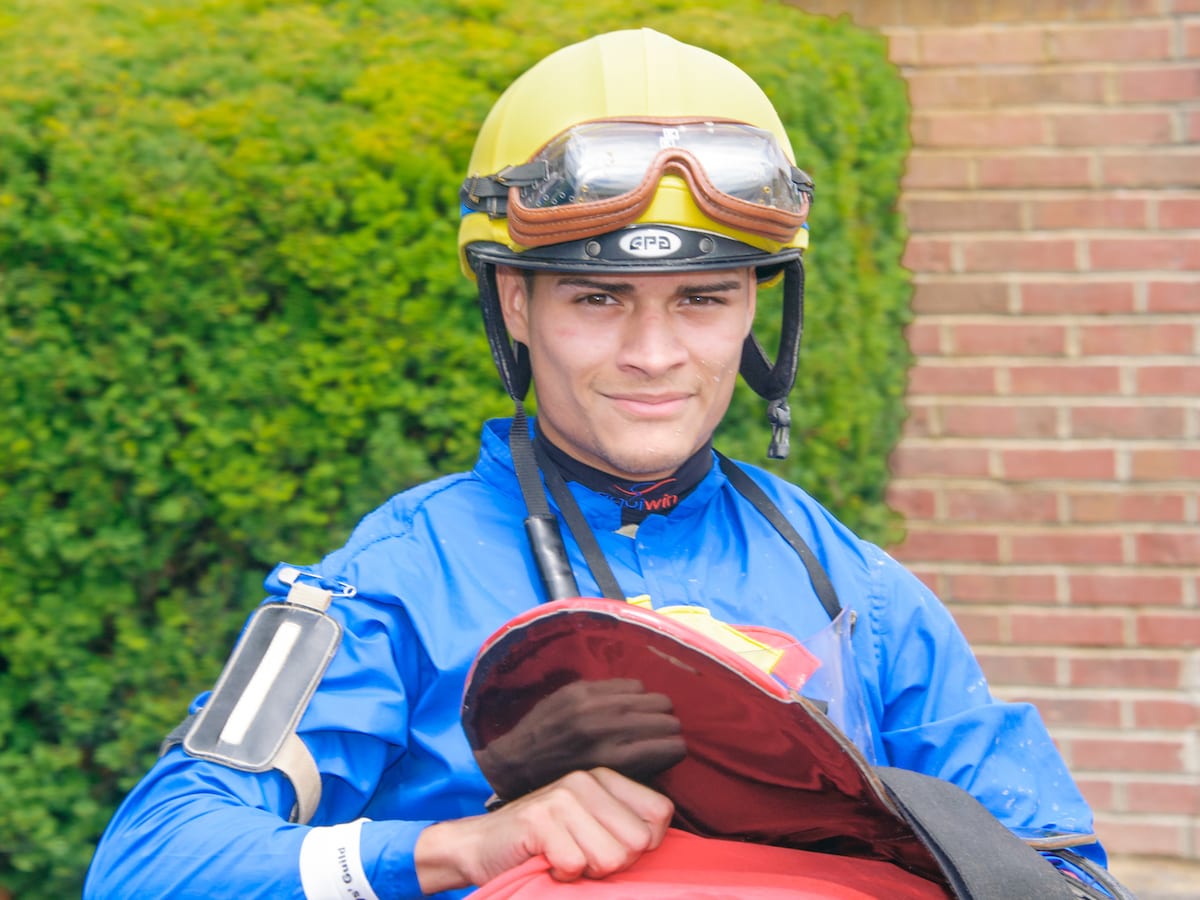 And now, Crispin is in line for even bigger accolades. The native of Puerto Rico, a graduate of its famous Escuela Vocacional Hipica jockey school, is one of three finalists for the Eclipse Award as top apprentice of 2020. The other finalists are New York-based Luis Cardenas and Midwest-based Yarmarie Correa.
The Eclipse Awards will be announced virtually beginning at 8 p.m. Thursday night, January 28, on TVG as well as other streaming outlets.
"I am really happy and excited about being nominated for the Eclipse Award," said Crispin. "People started mentioning to me that I had a chance to be nominated, but I wasn't really paying attention."
Crispin can hardly believe that his young career has gone so well. And if it hadn't been for a high school social studies teacher, who encouraged him to pursue his dream of becoming a jockey, his life might have developed very differently.
After graduating in December, 2019 from Escuela Vocacional Hipica – which has already turned out Eclipse Award winners John Velazquez and the brothers Jose and Irad Ortiz – and riding in Puerto Rico, Crispin came to the mainland United States and rode his first race on March 7, 2020 at Turfway Park.
Five days later, he collected his first winner, booting home Thorpe d'Oro at that Kentucky venue. In fact, he took the early double that day, and he was, quite literally, off to the races.
From Turfway Park, Crispin made brief stops at Belterra Park and Indiana Downs, before arriving at Delaware Park in July. It wasn't long before trainer McLean Robertson gave him a leg up on a horse called Marvin, which became his first Delaware winner, with 57 more to follow.
At meet's end, Crispin was leading apprentice and second in the overall jockey standings behind Carol Cedeno. His mounts earned $1,306,663.
Moving on to Laurel Park's fall meet, Crispin quickly caught fire and concluded the year as its top apprentice rider, too, while ranking third overall with 29 wins and $725,920 in purses earned.
At Laurel's current winter meet, Crispin sits atop the jockey standings with 20 winners, nine more than Sheldon Russell. Most notable is his 26 percent strike rate, the highest of the top 20 Laurel riders.
"I'm planning on staying in Maryland," said Crispin. "I have my (five-pound) bug until April 25. I might ride at Delaware Park on dark days."            
Crispin's road to an outstanding apprenticeship came thanks to the support of many of the top trainers in the Mid-Atlantic region.
While still at Delaware, former leading trainer Mark Reid had nothing but high praise for the 22-year-old.
"He's a natural lightweight, has light hands and gets them out of the gate, and he's got a great attitude," Reid told The Racing Biz in August. "He's a happy kid. He'll get stronger as he gets older, and he wants to work hard and get better.
"He has a huge future in front of him."
In Maryland, Crispin credits trainers Lacey Gaudet and Mike Trombetta for giving him mounts, but said he's "riding for everyone." Leading trainer Claudio Gonzalez, as well as Mary Eppler, Kieron Magee and Gary Capuano, also use him extensively.
"When I first got to Maryland, I worked twice as hard, because starting out was really tough," said Crispin. "I barely had any mounts, because people didn't know me. But I started getting noticed, and then I got mounts and wins. I'm thankful to all the trainers who've given me opportunities."
Win or lose Thursday night, it's an honor for Crispin to be nominated for the leading apprentice Eclipse Award. And he might just find himself following in the footsteps of other Maryland-based apprentice winners, like Chris McCarron, Ron Franklin, and Kent Desmoreaux, when the winner is announced.
LATEST NEWS