Alexander Crispin following dream, making a mark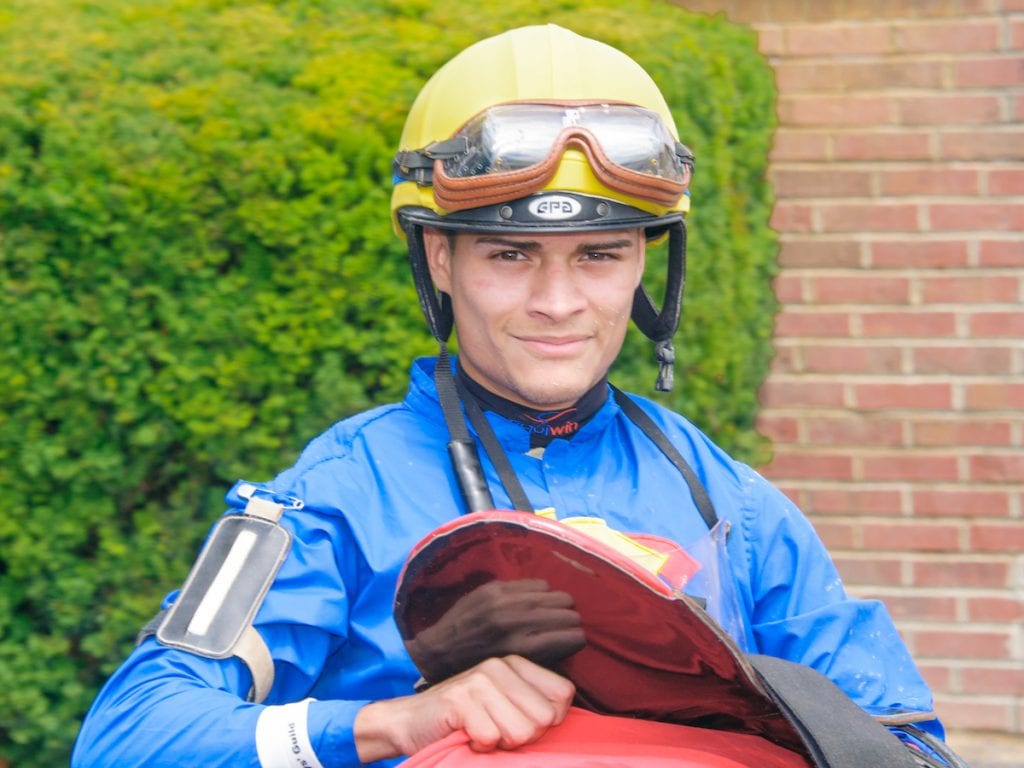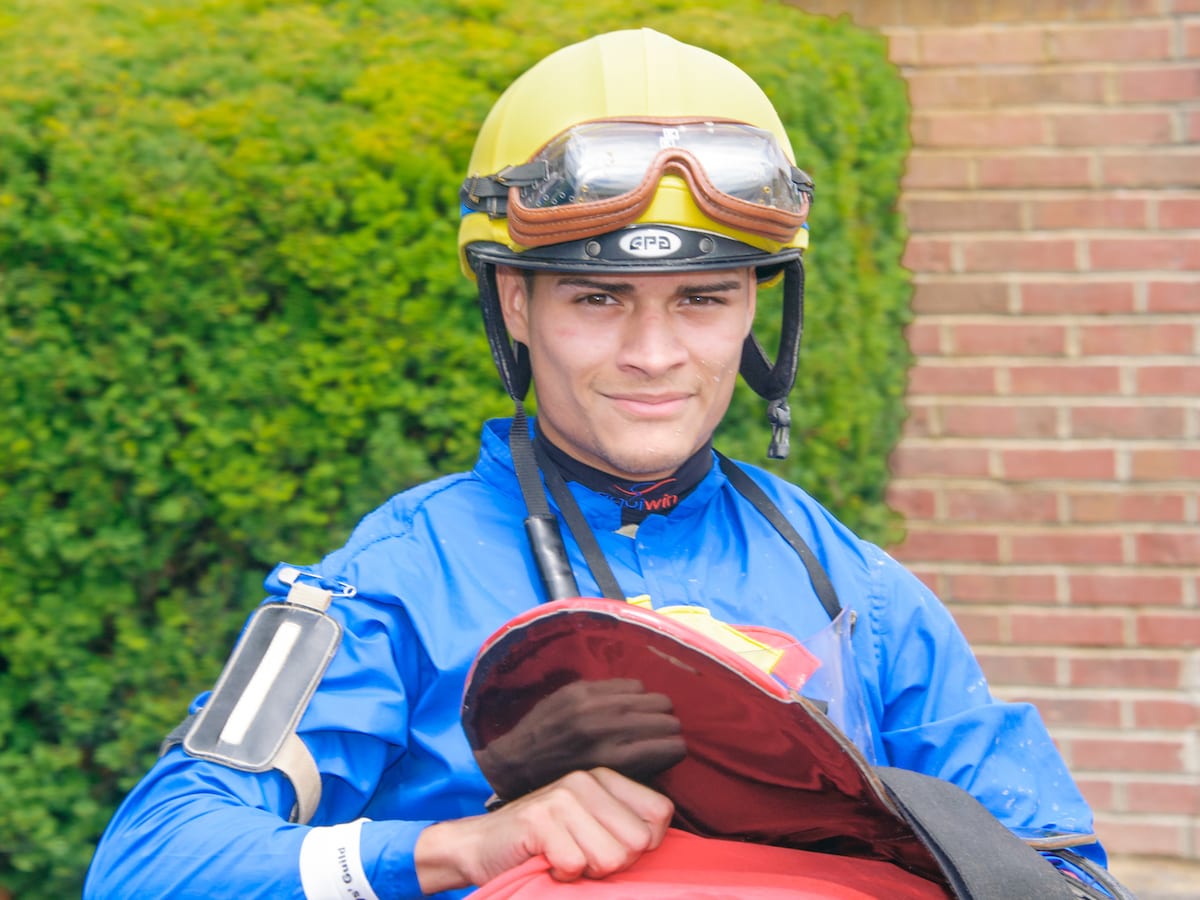 Today, that high school teacher, whom Crispin remembers as Mr. Barrett, would no doubt be pleased to find out that the student he mentored is the leading apprentice, and fourth-leading rider overall, at the current Delaware Park meet.            
Through racing of August 6, the seven-pound bug boy had won 16 races from 67 starters, good for a 24 percent strike rate and the highest of the top 10 riders at the Stanton oval. He has purse earnings of more than $330,000, and he ranks ninth overall, through August 2, of all Midlantic riders in The Racing Biz Top Midlantic Jockey standings.
Crispin, who had developed an interest in thoroughbred racing early in life, attended the famed Escuela Vocacional Hipica Agustin Mercado Reveron jockey school, which is located on the grounds of Camarero, for two years, graduating in December.
"They teach you everything there," said Crispin of the jockey school. "The teachers are ex-jockeys. They start you out in a small ring where you learn to gallop and use the whip, then you move to the training track and finally to the main track at Camarero. Before you graduate, you ride in some simulated races in the morning. It was fun."
The jockey school has quite a reputation for developing young riders. Among its successful graduates are Hall of Fame rider John Velazquez and the Eclipse Award-winning brothers Irad and Jose Ortiz.            
Upon graduation, Crispin rode in his first race January 1 at Camarero. Seventeen days later, he booted home his first career winner, Velvet Trinni, in a wire-to-wire performance for trainer Pablo Rios.
Just like the guidance he received from Mr. Barrett, Crispin was fortunate to have plenty of helping hands when he decided to leave Puerto Rico and ply his trade in America.
"Joseph Ramos (also a jockey from Puerto Rico) helped me out a lot," said Crispin. "I knew him at the jockey school and I stayed with him when I came to the U. S. in March, to ride at Turfway Park. He got me settled, showed me how to get around, and introduced me to people."            
Crispin also credits his first agent, Julio Rijos, for getting him mounts as he moved from Turfway Park to Belterra Park and Indiana Downs in June before arriving at Delaware Park in July. His current agent is Mark Mace.
Crispin booted home his first winner at Delaware, the McLean Robertson-trained Marvin, in a $42,125 allowance event July 11. Since then he's had several multiple-win days: two on July 16, July 18, and July 30, and three winners July 22.
He's also been riding steadily for some of the track's top trainers, including Scott Lake, Mark Reid, Steve Klesaris and Robertson; and in recent days he's had between three and seven mounts daily.            
On July 30, Crispin won aboard Mia Bella Rossa for Lake in a six-furlong event. Sent off as the betting favorite, she "closed fast, drew off," according to the Equibase footnote.
"He rides confidently and has a good set of hands," said Lake, who is the sixth all-time winningest trainer in the sport with 6,112 victories. "He got into a little bit of trouble down on the inside with her, and I thought, 'Oh, this isn't going to end well.' But he didn't panic, and I was really happy with the way he handled the situation. And obviously horses run for him."
"I use Alexander every chance I can get," said Mark Reid. "We've won six races at the meet, and five of them have been with him. He's a natural lightweight, has light hands and gets them out of the gate, and he's got a great attitude. He's a happy kid. He'll get stronger as he gets older, and he wants to work hard and get better.
"He has a huge future in front of him," Reid continued.
"I love to work," said Crispin. "I haven't missed one day since I got here. I love Delaware Park and the people, and I'm really comfortable here."
Through August 5, Crispin had won 31 races from 177 overall, with $471,582 in earnings. He's approaching the point where his apprentice allowance drops from seven pounds to five pounds. And when the Delaware meet is over, he intends to shift his tack to Laurel Park.
"It was always my dream to come to the United States once I started riding," he said. "There are more opportunities here – and a chance to do something big."            
Judging by the reception he's gotten from some of the top trainers in the game, there's every reason to believe he'll do just that.
LATEST NEWS