Charles Town picks and analysis: January 16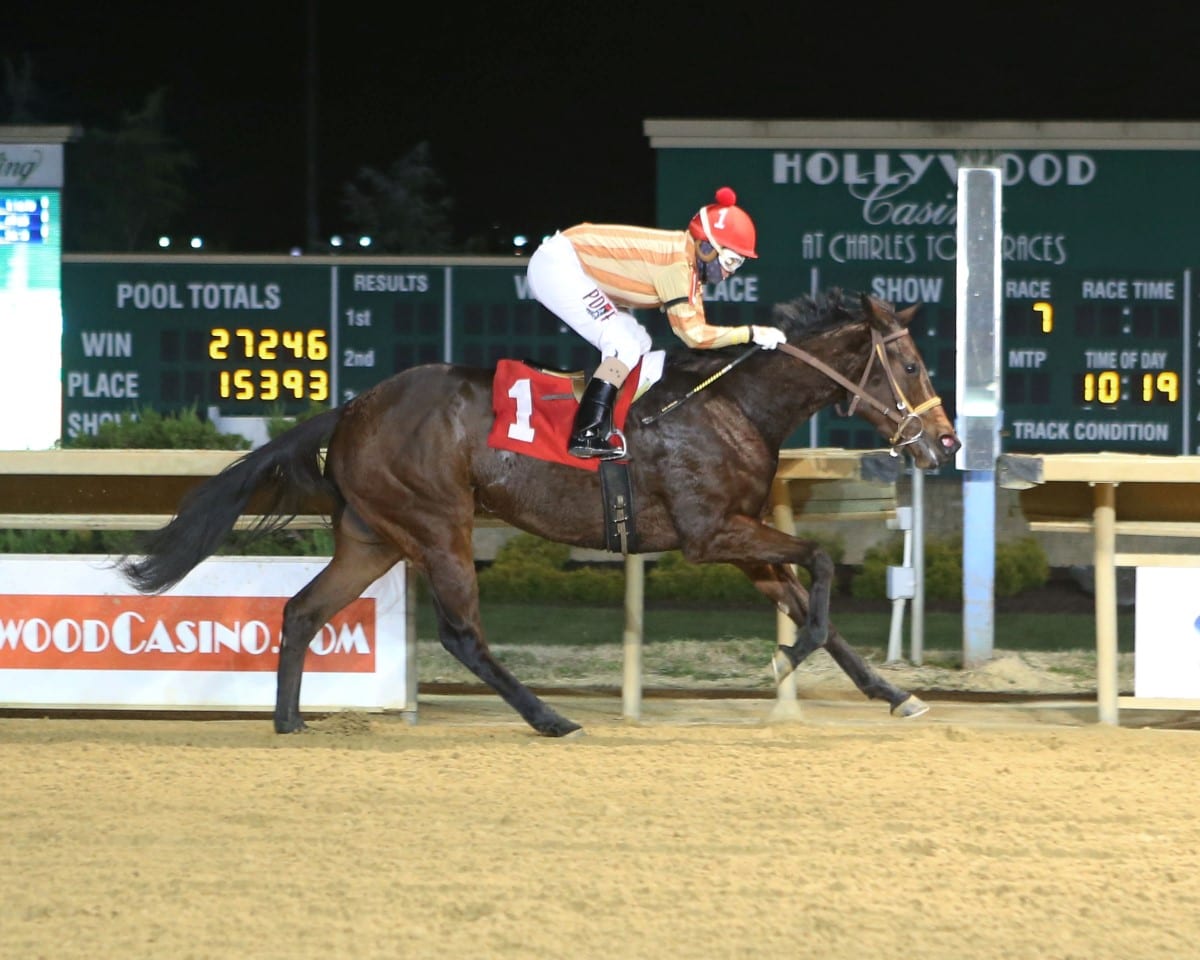 Shutupn'kissme won the Eleanor Casey Memorial Stakes at Charles Town Races. Photo by Coady Photography.
Charles Town has an eight-race Saturday card. Post time is the normal 7:00 p.m. Good luck!
RACE 1
4-3-5-6
In this one-turn dash for $12,500-15,000 claimers, #4 Scythe (5-2) exits allowance company and former homebred stakes winner for the late Leslie Ann Condon looks to regain winning ways in seasonal debut. #3 Majestic Seas (3-5) also exits allowance foes following a good effort and looms the odds-on choice here for trainer Javier Contreras. #5 Gunter (12-1) returns from a brief freshening and should be a factor late in this compact group. #6 True Crossing (15-1) also returns from a respite and draws favorably for trainer and former jockey William "Ray" Lewis, Jr.
RACE 2
6-1-3-4
In this two-turn event for maiden $12,500 claimers, #6 CV's Powerpak (9-5) exits maiden special weight company for fourth career outing for trainer Tim Grams and owner-breeder Copperville Farm. #1 Miss Morgantown (8-5) also exits maiden special weight company three times in first four outings for trainer Jack Hurley. #3 Creative Splendor (5-1) tried maiden special weight foes first two outings for trainer Jeff Runco and owner-breeder Huntertown Farm. #4 Partly Dandy (9-2) was seventh in career debut against maiden special weight rivals in debut and drops here for Runco.
RACE 3 
9-5-2-10
In this one-turn dash for $5,000 claimers, #9 Dancing Destiny (3-1) exits allowance company last two and returns to claimers where she won in August. #5 Indian Fiber (10-1) returns to claimers for owner-breeder-trainer John McKee and rates an upset chance here. #2 Rocket Bid (4-1) has been idle since March but arrives off four good works including a 'bullet' last weekend. #10 Papparoxy (5-2) takes massive drop after dull effort in return from a year layoff.
RACE 4
1-3-4-5
In the lone three-turn event on the card, #1 Dah Philly (4-1) was second and first in last two local outings for trainer M. Joanna Boggs and merits respect from the rail here. #3 China Cat (3-5) won last out and twice in four local outings for trainer Anthony Farrior and looms the one to beat at a short price. #4 Cooler Schedule (5-2) arrives off three good efforts at Presque Isle Downs for trainer Doug Adams. #5 Cory's Cutie (12-1) won three starts back for owner-trainer Robert Laster and rates an upset chance.
How'd we do last time? Check out our picks and analysis here!
RACE 5 
1-2-3-10
in this wide open two-turn affair for $5,000 claimers, #1 Reiltin Oir (7-2) has been first and second in last two local outings for trainer Derrick Parram. #2 I Am I Will (5-1) has hit the board in three of last four since June triumph for trainer Russell Davis. #3 Im a Tricky One (5-1) is seeking to end nine-race skid for trainer Ronney Brown. #10 Captain Anne (4-1) arrives off three straight wins at Mountaineer Park for owner-trainer John Capellini.
RACE 6
6-4-3-5
In this two-turn event for $10,000 claimers, #6 Absalom (7-5) was good third in local debut last out for trainer Jeff Runco and gets the nod here. #4 Martin Man (5-1) merits respect in this spot for owner-trainer Adam Ingram. #3 Scottish Man (6-5) was good second last out for trainer Michael Weeks and looms the tepid choice here. #5 Feisty And Sassy (8-1) seeks to regain winning ways for owner-trainer John A. Casey after tally three starts back.
RACE 7 
4-5-6-7
In the featured, two-turn allowance event on the card, #4 Rocket Appeal (2-1) was solid second last out after two straight wins for trainer Marshall T. Campbell. #5 Shameless Risk (4-1) looks to end two-race slide after consecutive wins in October for trainer Ronney Brown. #6 Rucker (6-1) has been idle over a year bit arrives off three good workouts for trainer Anthony Rideoutt III. #7 Rip Thorn (9-2) sports 1-3-2 slate in last six starts against allowance foes for owner-trainer Tim Collins.
10-9-8-6
in the Saturday finale, a one-turn dash for $5,000 claimers, #10 Natural Sonde (9-2) seeks third straight score for trainer Sara Kopecki and gets favorable outside draw here. #9 Quite Suggestive (6-1) seeks second straight seasonal score for trainer Crystal Pickett after tally last Thursday. #8 SS Alternate (5-1) makes local debut against claimers following six allowance efforts at Mountaineer Park. #6 Basket Girl (8-1) was second last out and has won twice in last four for Brown.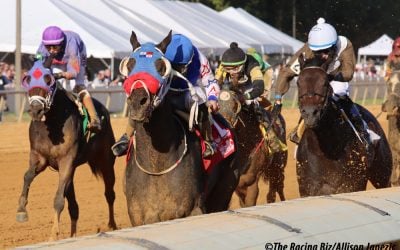 We provide full-card picks and analysis for this afternoon's races at Laurel Park.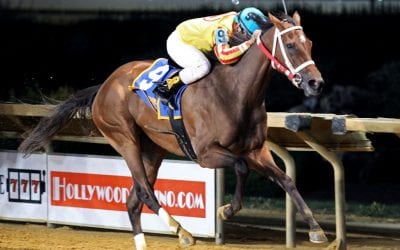 We provide picks and analysis for this evening's card at Charles Town Races.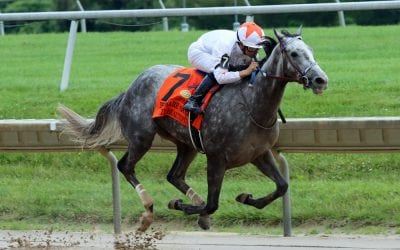 We've got Delaware Park picks and horses to watch for this afternoon's racing program.