JOCK JONATHAN JOYCE GETS FIRST WIN IN SIX YEARS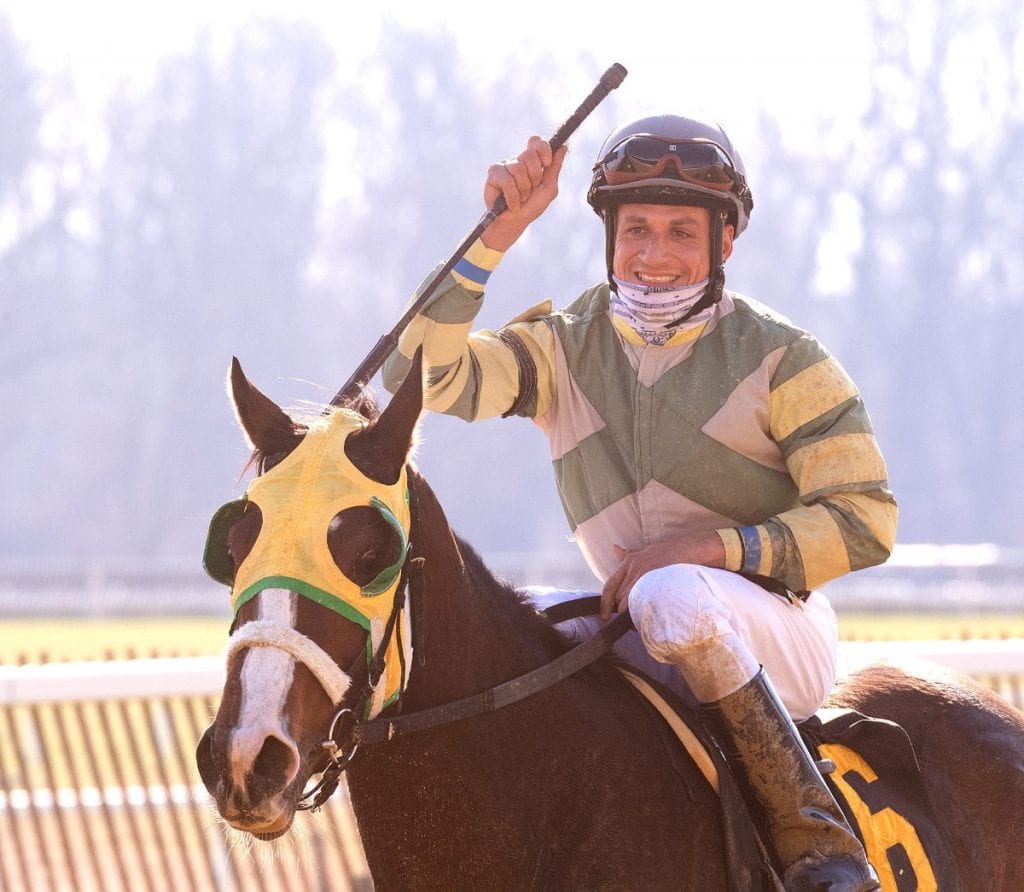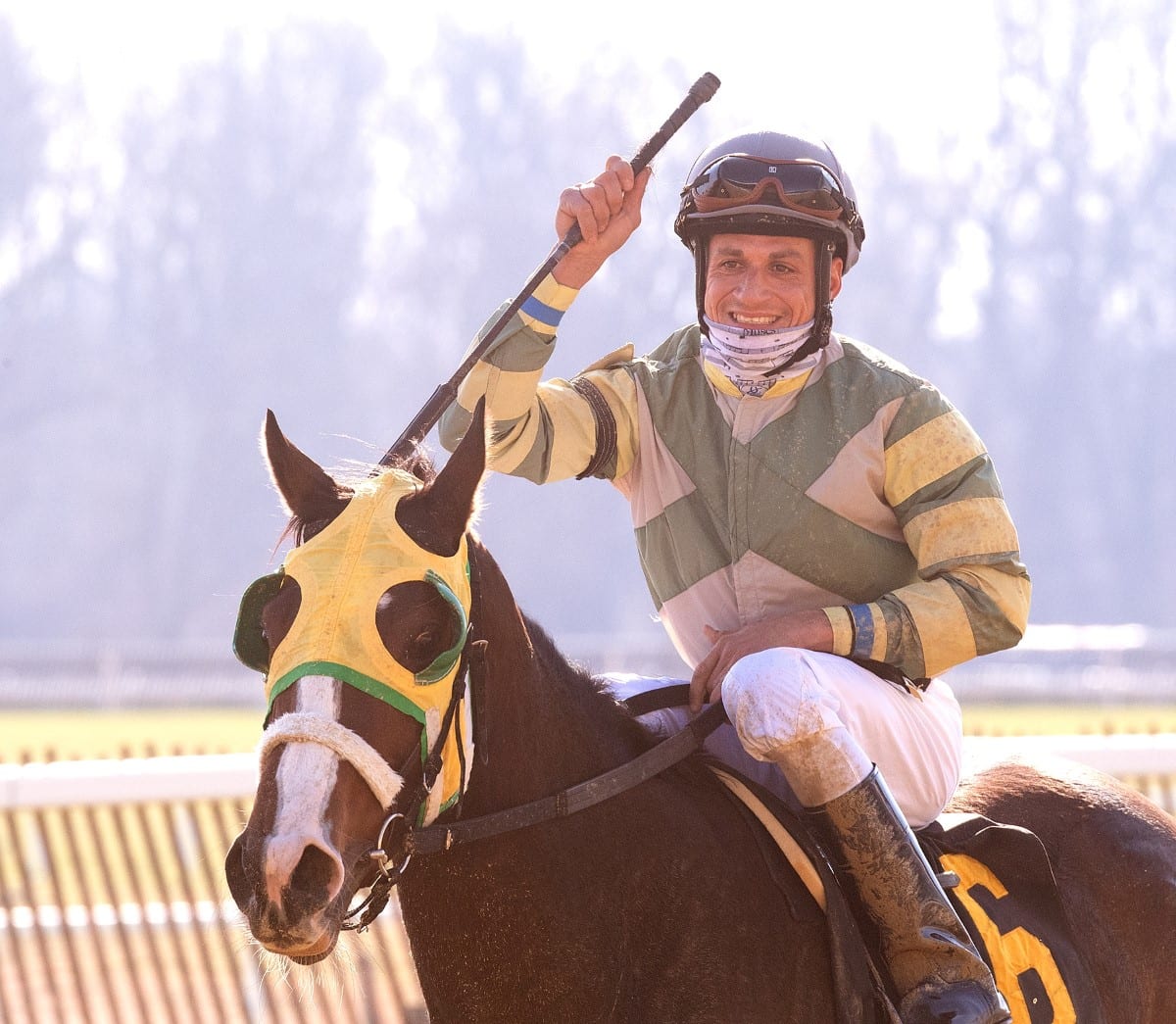 Press Release

December 12, 2020
Six weeks into his comeback and nearly seven years since his last victory, journeyman jockey Jonathan Joyce visited the winner's circle aboard Mary Jones and Robin Graham's Grace Isabella Saturday at Laurel Park.
Also trained by Graham, Grace Isabella ($12.60) ran 6 ½ furlongs in 1:18.35 over a fast main track in the claiming event for fillies and mares 3 and up. It was the first win for the 35-year-old Joyce since Bouquet Babe Jan. 30, 2014, also at Laurel.
"Just a lot of gratitude pretty much for Maryland racing and the trainers and the stewards and the jocks, everybody, just for accepting me back and helping me along the way to get to where I am today," Joyce said. "It's been a long journey but this what I do it for, this feeling.
"It's been tough, knocking on the door," he added. "Robin stuck by me for so long, as long as many others, but I've been working this filly in the morning and it all panned out today."
Based in the Mid-Atlantic, primarily in Maryland, Joyce compiled 564 wins and $11.6 million in purse earnings between 2004 and 2014. He won the 2009 Maryland Million Distaff, 2009 Day Lilly, 2009 Skipat and 2008 Alma North on Maryland-bred All Giving.
Other stakes wins came with Ah Day in the 2006 Deputed Testamony and 2006 Red Legend, and Pocket Patch in the 2011 Henry S. Clark and 2010 Maryland Million Turf. Ah Day would go on to place in six graded-stakes including a third in the 2007 Carter Handicap (G1) and win in the 2009 Toboggan (G3).
Last having ridden Feb. 6, 2014 when he ran fourth aboard Catular at Laurel, Joyce returned to the irons Oct. 31, finishing ninth on R Awesome Rose at Laurel. Saturday's win was his first from 49 starts that included nine seconds and five thirds.
"Just finding myself again, visiting family, still stuck with horses and continued my passion," Joyce said of his absence. "I just needed a little break to get my thoughts together and figure it all out again.
"I was riding in the mornings. I was at Fair Hill and I was at a farm in Kentucky, just kind of sticking with my roots as far as horses," he added. "The fire inside never dulled. It just kind of went low for a little bit but here we are."
Joyce settled Grace Isabella in third as Starting Tour and Nine Martinis alternated for the lead through a half-mile in 45.59 seconds. Joyce swung Grace Isabella to the outside on the turn and swept to the lead midstretch.
"I knew the filly. I worked her a couple times in the morning. We talked about it and figured we'd see if the speed can go and kind of track it," Joyce said. "The main thing was to keep her comfortable and let her gather herself and get her air and everything. Turning for home I knew she was going to have a kick the way she went around the first half-mile or so. I said, 'Mama, take me from here.'"
Joyce won the 2006 Maryland State Fair meet at Timonium at age 21 in his second full year of riding. He broke his collarbone in an Oct. 4, 2006 spill at Laurel.
"I've got to be on my horse at 5:30 [a.m. Sunday]. I'm just going to enjoy with some family and friends," Joyce said.
LATEST NEWS