FASIG-TIPTON: DAY ONE SALES NEARLY $3 MILLION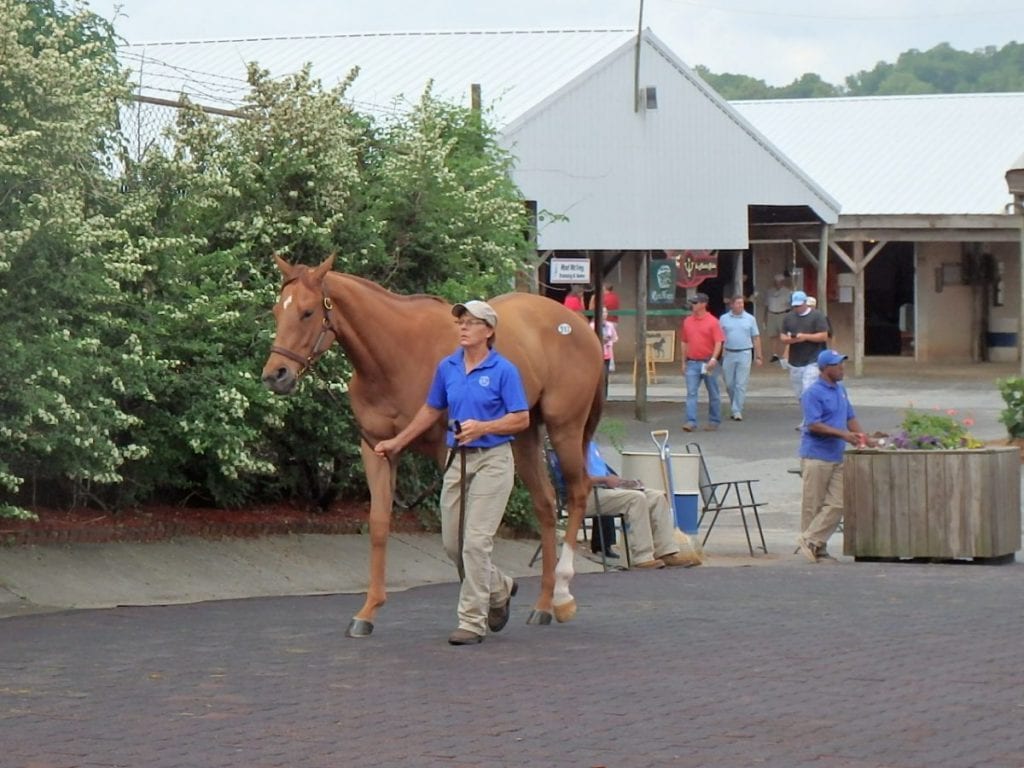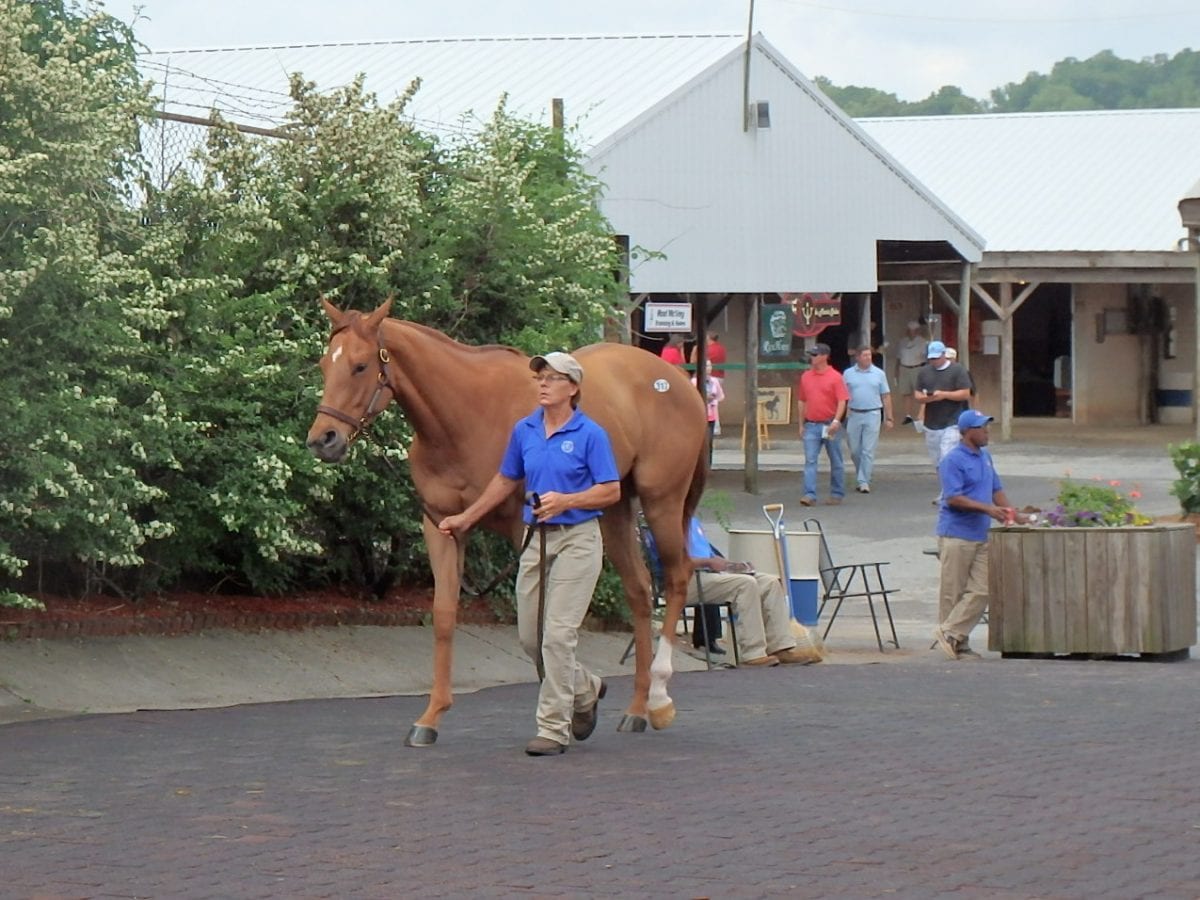 Two first-day horses generated six-figure winning bids. The day-topper was a New York-bred Cupid colt, who brought a winning bid of $160,000. Consigned by Eaton Sales as agent, he went to Xtreme Racing Stables LLC.
The millionaire and Grade 1 winner Cupid's oldest offspring are yearlings of this year. He stands for $10,000 at Kentucky's Ashford Stud. The day-topper, which was hip number four, is out of the winning Stravinsky mare Gottah Penny. This colt is a half to two stakes-placed runners.
The other six-figure horse came out just two hips later. A filly by Overanalyze, she was consigned by Hibiscus Sales and fetched a top bid of $120,000 from Cutair Racing.
She has quite a female family behind her. She's out of the stakes-winning Distorted Humor mare Heavenly Humor and is a half to eight winners, including two stakes winners and four other horses that have earned six figures.
She was also bred in New York, as were hips 1-154, as Fasig-Tipton made the decision to front-load the event's sizable New York-bred contingent. The state with the largest contingent is Maryland, which had 207 prior to outs.
The 122 horses that sold brought an average price of $24,456. That figure was down nearly seven percent with the opening-day number a year ago, though it was almost exactly in line with last year's two-day average of $24,253.
Forty horses entered the ring but failed to find a buyer, meaning the buyback rate was 24.7%. Last year's opener saw a very slightly lower buyback rate of 23.9%.
Only three of 11 horses flagged as The Racing Biz Hips to Watch went through the ring today:
Hip 21, a Nyquist colt, failed to meet its reserve after attaining a top bid of $170,000;
Hip 169, a filly by Touris, brought a winning bid of $34,000 from MCA Racing Stable LLC; and
Hip 198, a Weigelia filly, was purchased by Butch Reid as agent for LC Racing LLC for $52,000.
LATEST NEWS