BUG BOY CHARLIE MARQUEZ HEADED TO NEW YORK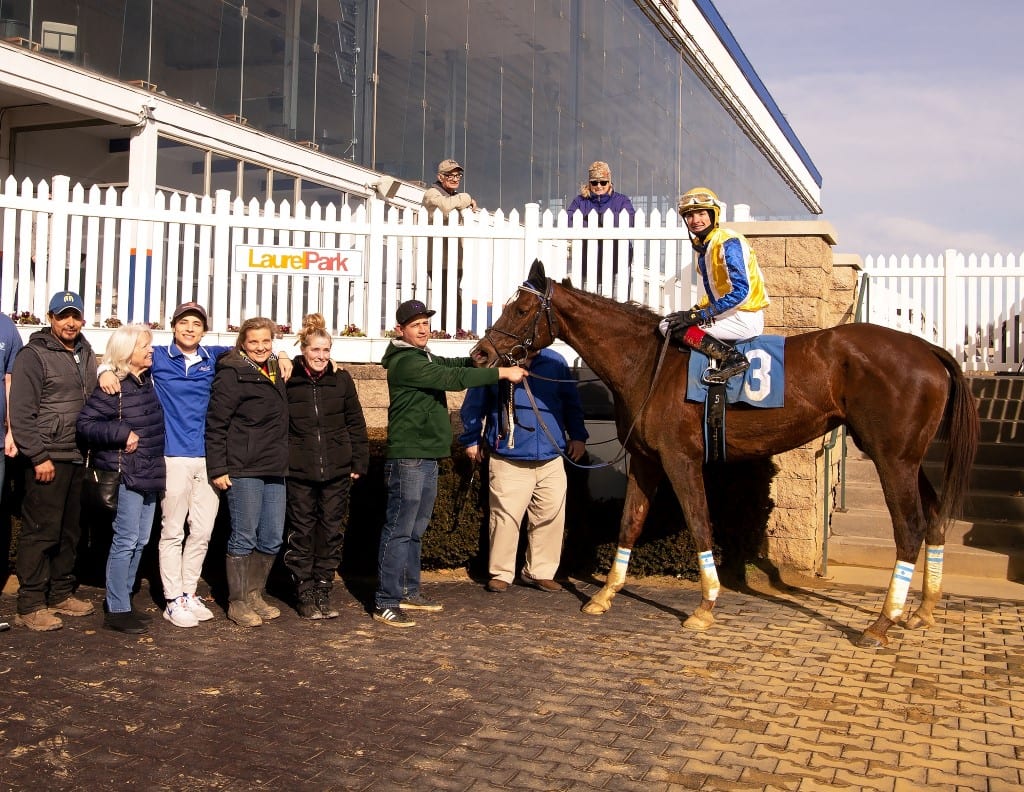 Press Release

September 19, 2020
Teenaged jockey Charlie Marquez, the top apprentice and third-leading rider at Laurel Park's summer meet, is moving his tack to New York under the tutelage of Hall of Fame rider Angel Cordero Jr.
Marquez, 17, who rides with a five-pound weight allowance, entered Saturday ranked third in wins (33) and starts (231) and fifth in purses earned ($944,681) at Laurel's extended summer meet. He had four mounts on Saturday's closing day program.
"There's nothing like Laurel. I love all the people. The environment's great, the horses are great. I just wanted to try something new in my career," Marquez said. "I always wanted to go to New York. It's just another chapter of my life, so I want to see where that goes."
Represented by agent Kevin Witte in Maryland, Marquez also finished third at Laurel's truncated winter meet with 24 wins and 132 mounts, and was fifth with $513,254 in purse earnings. He registered hat tricks March 8 and 15, the latter the final card before live racing was paused for 2 ½ months in Maryland amid the coronavirus pandemic, returning May 30.
"I'm excited. I hope to do good. I have a very good agent up there," Marquez said of his move. "Angel Cordero Jr.'s going to take my book. He's a great mentor, a good agent and has a lot of connections, so hopefully we can be a good team and work together to get some wins."
After riding in seven amateur races in 2019, three at Laurel and four at Parx, with two seconds and two thirds, Marquez made his professional debut at age 16 running fourth on Up Hill Battle Jan. 1 at Laurel. The Columbia, Md. native got his first winner in his eighth career mount Jan. 9, also at Laurel, with Sierra Leona.
The son of Carlos Marquez Jr., a multiple graded-stakes winner of more than 3,150 career races currently riding in Puerto Rico, Marquez is also the grandson of Carlos Marquez Sr., another successful rider who taught at Puerto Rico's famed Escuela Vocacional Hipica jockey school.
Marquez registered seven two-win days during Laurel's summer meet. He joins forces with the 77-year-old with Cordero, a winner of 7,057 career races who previously represented Hall of Famer John Velazquez and currently handles the book of Manny Franco, regular rider of Florida Derby (G1), Belmont (G1) and Travers (G1) winner Tiz the Law.
"I can't really explain it. It's just an honor. I couldn't be more grateful. But I can't forget about all the people here that helped move me along and made me the rider that I am now where I think I can compete up in New York," Marquez said. "I don't think there's anyone like Angel Cordero. He's a Hall of Fame rider and they call him the King of Saratoga. It's an opportunity I just had to take, and I'm very excited and looking forward to teaming up with him."
LATEST NEWS