SARATOGA WRAP: LONGSHOTS AND SILENT GRANDSTANDS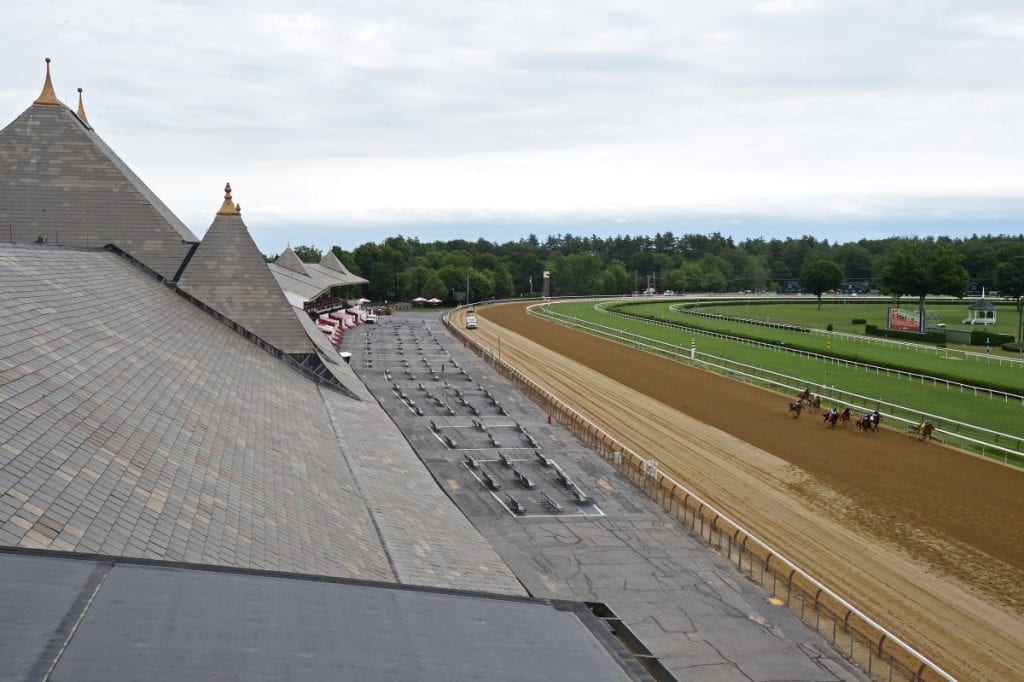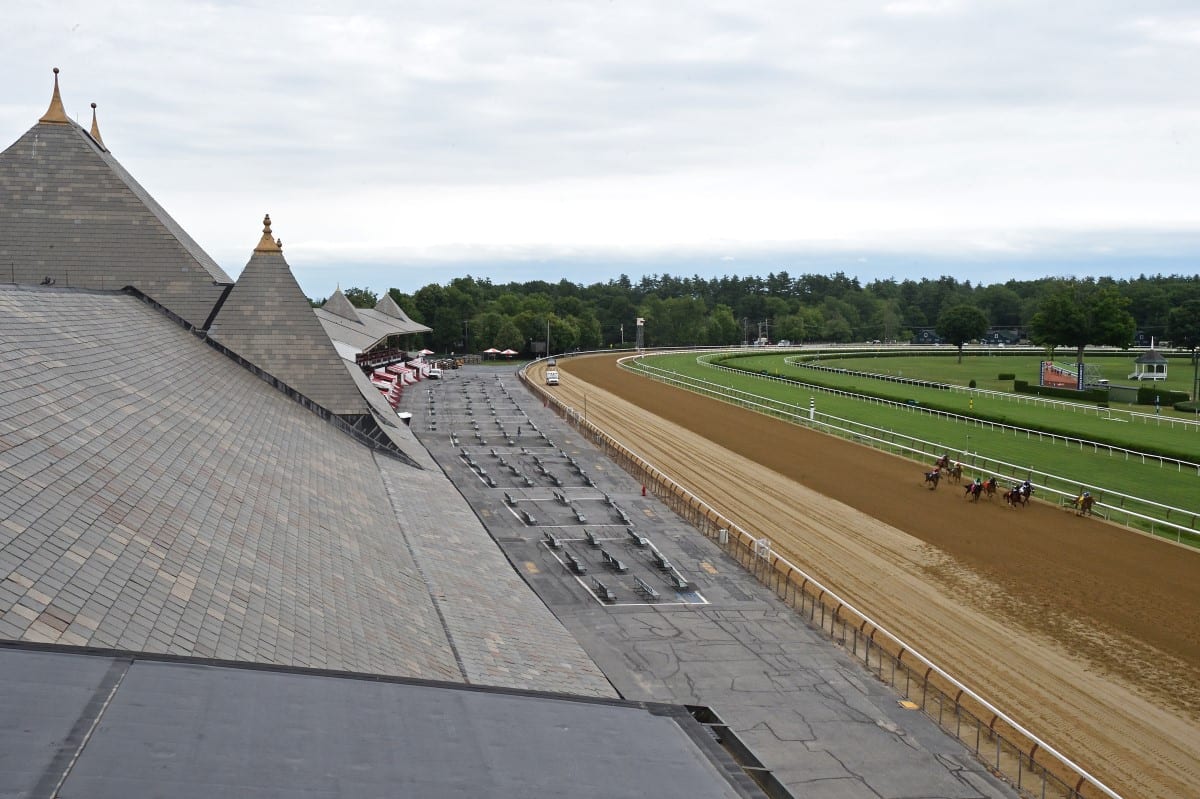 And indeed they did, both trainers taking home graded stakes wins, albeit in front of an empty grandstand.
As animal caretakers, trainers are considered essential employees in New York State and are thus exempt from quarantine requirements established by Gov. Andrew Cuomo, enabling trainers to travel between Saratoga and their home bases. Still, Covid-19 meant that Laurel-based trainer Brittany Russell had to miss out on a career milestone.
On Aug. 6, Russell saddled her first Saratoga winner—except that she didn't saddle King's Honor, and she wasn't here to see it.
"I didn't come up at all because of all the Covid stuff," she said. "It was absolutely disappointing not to be able to be there. In a normal year, we'd have made a weekend of it in Saratoga. But I'm happy that we're racing and able to ship and run even if I couldn't be there.
Longshot King's Honor paid $23, but the bay gelding was outdone by stablemate So Gracious, who won on closing day, paying $73.50.
"We ran a couple that we thought would be pretty competitive," said Russell, "but those were actually the horses that didn't pan out for us. Instead, we had two longshot winners."
Two Midlantic trainers found their way to the winner's circle on Aug. 29, the day that was supposed to be Travers day and that was alternately gloriously sunny or drenchingly wet.
The Grade 1 Forego was run amid a deluge, the track a sloppy mess, and it began most inauspiciously for Trombetta, whose 7-1 Win Win Win was so far back in the early going that the chart noted that he was "detached at the tail of the field," the camera unable to get a wide enough view to get him in the frame.
Under Javier Castellano, Win Win Win raced wide early and wider later, swinging so wide coming into the stretch that he again disappeared from the screen, creating the impression that he might have been pulled up along the outside rail.
But no. As the field neared the wire, there was Win Win Win, still so wide, but now very much in the picture, blowing past his 10 rivals and just getting up at the wire to win by a half-length in one of the more memorable performances of the summer. It was the first graded stakes victory for Win Win Win, who raced in last year's Kentucky Derby and Preakness Stakes, finishing ninth and seventh, respectively.
"I honestly don't know what to say," said an incredulous Trombetta after the race. "He dropped so far back and his number actually went off the screen, and I couldn't even see across the track. Honestly, I assumed something bad might have happened where he took a bad step or something. I thought he was absolutely out of the race and might not have had a chance to even finish. But then turning for home, he came back on the screen. It's just unbelievable. He's truly a good horse and deserves this."
On the same card, Motion got his own graded stakes win, when Bye Bye Melvin, at 19-1 the longest shot on the board, prevailed in the Saranac Stakes (G3) over a turf course dampened to "soft" by the day's rain. Having raced in third along the hedge, John Velazquez tipped out and split horses, and with open running room and a bit of urging at the eighth pole, Bye Bye Melvin surged to the wire to get up by a head.
"He's a late developer," said Motion of the three-year-old. "He's been a little bit of a project in that way, but I'm not surprised with the way he ran. He slugs it out and he obviously handled the soft turf better than most."
The day before, the Maryland-bred Selflessly, who sold as a weanling for $170,000 at the 2017 Keeneland November sale of breeding stock, earned her second graded win when she won the Grade 3 Lake George Stakes on Aug. 28, registering another stakes win for her Maryland-based dam Uniformly Yours.
The last time that trainer Robert "Butch" Reid won a Grade 1 race at Saratoga – or anywhere, for that matter — the grandstand and clubhouse were jammed with spectators. It was 2012, the race was the Alfred G. Vanderbilt Handicap, and the horse was Poseidon's Warrior.
Eight years later, Reid was back in the Saratoga winner's circle for a Grade 1, but even as he celebrated, he acknowledged the weirdness.
His maiden filly Vequist had just won the Spinaway Stakes, her second start, and it was pretty much Reid and Reid alone getting his picture taken.
"I've been hanging around at the track all day," he said, and "I don't want to say it's depressing, but it's very, very different. Normally the owners would be here and we'd be having a great time, and then to win it…But it's still good. It's a little different, but it's still very good."
If your horse wins at Saratoga and there's nobody there to see it, does it matter as much? The answer is, of course, a definitive yes—but let's hope we don't have to do it again next year.
LATEST NEWS