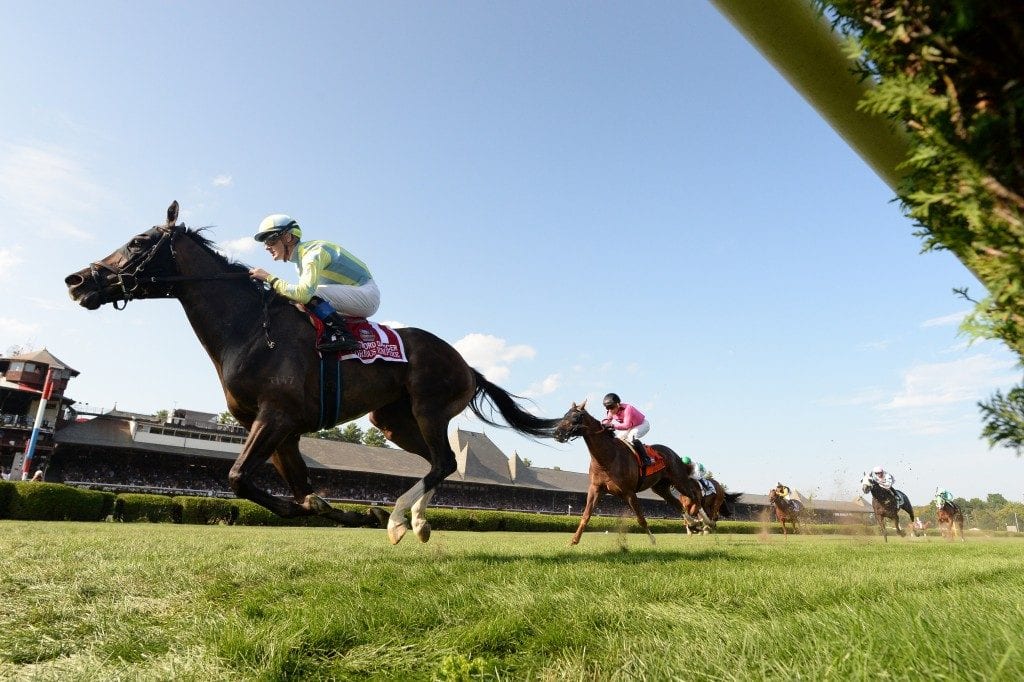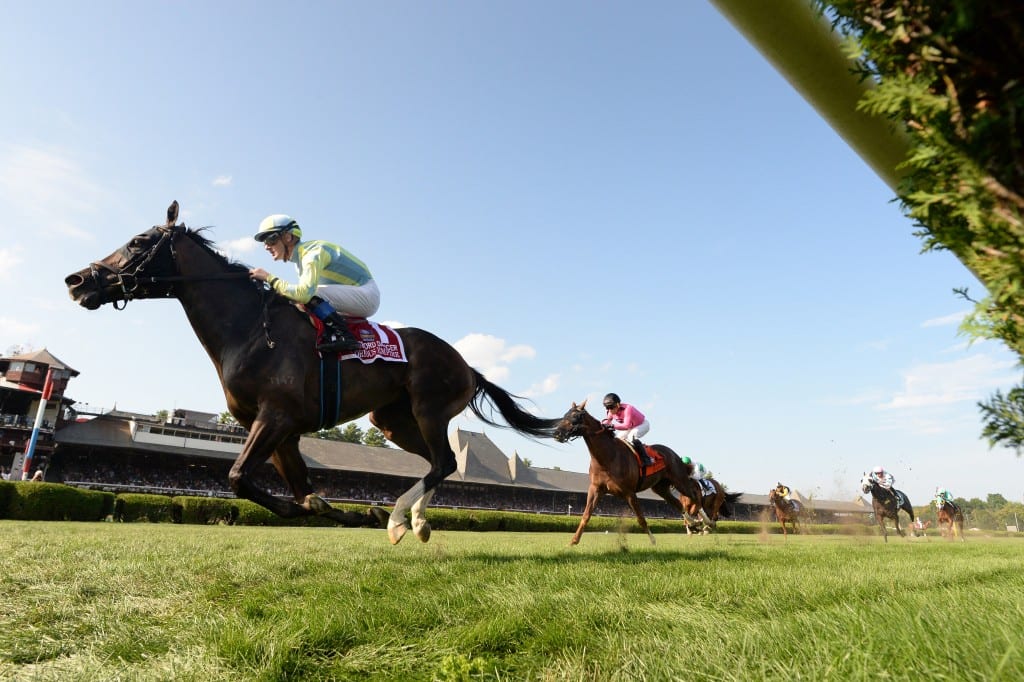 For some Midlantic trainers who are Saratoga stalwarts, the summer of 2020 may well look similar to their operations in years past. But that doesn't mean it will feel the same.
For the last several years, Graham Motion has rotated horses between his Fair Hill base and his 10 stalls on Saratoga backstretch, leaving the Saratoga string in the more-than-capable hands of assistant Alice Clapham. He and his family spend a small part of the meet here, and this year will be no different. 
"Alice handles my traveling string," said Motion, "and I don't know how many times she's been tested for Covid-19 at this point. She was recently exposed to the infection through Luis Saez, and so she's going to get tested again."
"I do think that we belittle what an awkward situation we put staff in," he continued. "Jockeys, employees, assistants—we ask a lot of them."
Saratoga County has had relatively few cases of Covid-19; through July 13, there were 618 confirmed cases and 17 deaths. The county recorded 58 active cases on that day, and two weeks ago, the Capital Region moved into Stage Four of re-opening. Bars and restaurants are open, for both outdoor and indoor dining, as are hair and nail salons and a number of other businesses.  
Despite what would appear to be the relatively low risk of community spread, the Capital Region, of which Saratoga County is a part, recorded the state's highest infection rate over the second week in July, rising to 2.0%.
Motion has recently run horses in half a dozen states and Canada, and he points to Covid-19 as yet another situation in which Thoroughbred racing's lack of a unified governing body is serving its constituents poorly, especially in light of the number of positive tests coming out of the Los Alamitos jockey colony.
"We should be doing everything we can to help them," said Motion. "There are no guidelines in our industry once again, each track has a different protocol, and some are doing a better job than others."
He also expressed frustration at having to hand some of his out-of-state runners over to local people, as both he and his staff were often prohibited on-track. At Belmont Park, Motion entrusted his starters to long-time friend (and Saratoga barn neighbor).
"I was incredibly fortunate to have David to handle my horses," he said. "It's nerve-wracking to have that out of your control."
Over the past several summers Lacey Gaudet has been a regular visitor to the Spa, running a handful of horses and leaving them in the care of her mother Linda. That will change this year.
"We've gone the last three years," said Lacey, "but we're not going back. Part of it is that we just don't have any horses that really fit, and this year we have Colonial Downs. I have a lot of Virginia-breds."
While Covid-19 may not be the primary reason that Gaudet is passing on Saratoga this year, it did factor into her stable's readiness, given that Laurel Park was closed for more than two months after a spike in infections in Maryland.
"We weren't in high gear for so long," she said, "and none of our two-year-olds are really ready. It's definitely kind of a damper not to go up there; I like to try run some and claim some at Saratoga."
She's also bypassing a non-working visit to Saratoga for the first time in many years.
"There's a group that owns horses with me, and they make a trip to Saratoga every year, a big group of them," she said. "They love it there, but they're not going this year, either."
Trainer Mike Trombetta is forging ahead as usual: an assistant trainer and a member of his barn staff arrived in Saratoga on Monday of opening week, with the horses scheduled to arrive on Tuesday, July 14.
For the trainer, the most frustrating part of the move north may have happened in Delaware.
"The New York Racing Association is requiring us to get tested for Covid-19," he explained, "and because it's taking so long to get some of the tests back, I went to a rapid-testing site near Delaware Park."
It turned out to be not quite so rapid.
"I waited there for five-and-a-half hours to get tested," he said. "That's the kind of stuff that's makes it hard." 
"But," he added, "this is what we have to go through to participate. Saratoga's one of my favorite places, and any time you can participate up there and do good, it's always extra special. We'll try to find a way to navigate it all without too much aggravation."
He's rented a house in Saratoga for the meet and will have his own stable staff on the grounds, a significant improvement over the situation at Belmont, when he installed staff in a hotel for a month so that they could take care of his horses there.
"That was not," he said, "inexpensive."
Trombetta will run one horse on opening day, Thursday, July 16, Escape Fund in a maiden special weight. On Friday, he'll run Universal Payday in a starter allowance.
Motion's got one horse in so far, Can'thelpbelieving (IRE), in the first race on Friday.
They will run in front of an empty grandstand and clubhouse; though NYRA has submitted proposals to the New York State Gaming Commission that, if approved, would allow owners and limited on-site customers, neither initiative has been given the go-ahead at this point.
If your horse wins at Saratoga and there's nobody there to see it, does it matter as much? Trombetta and Motion hope that they get a chance to find out.
LATEST NEWS