WHO ARE THE Top MIDLANTIC TRAINERS?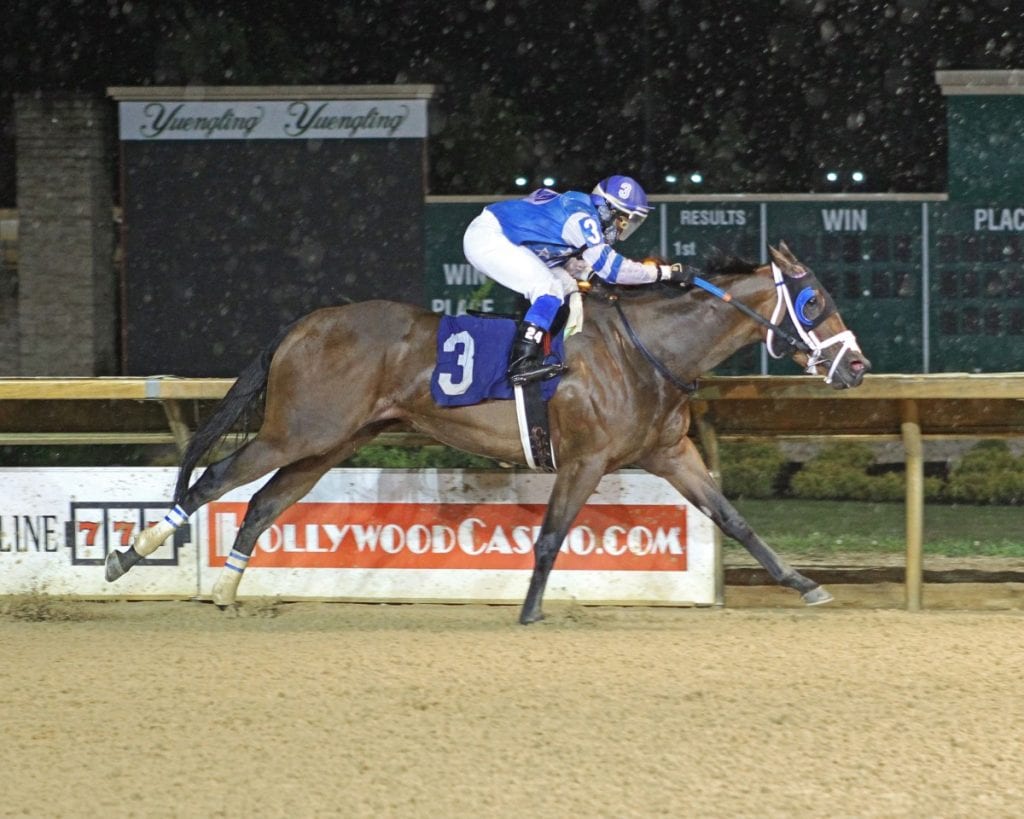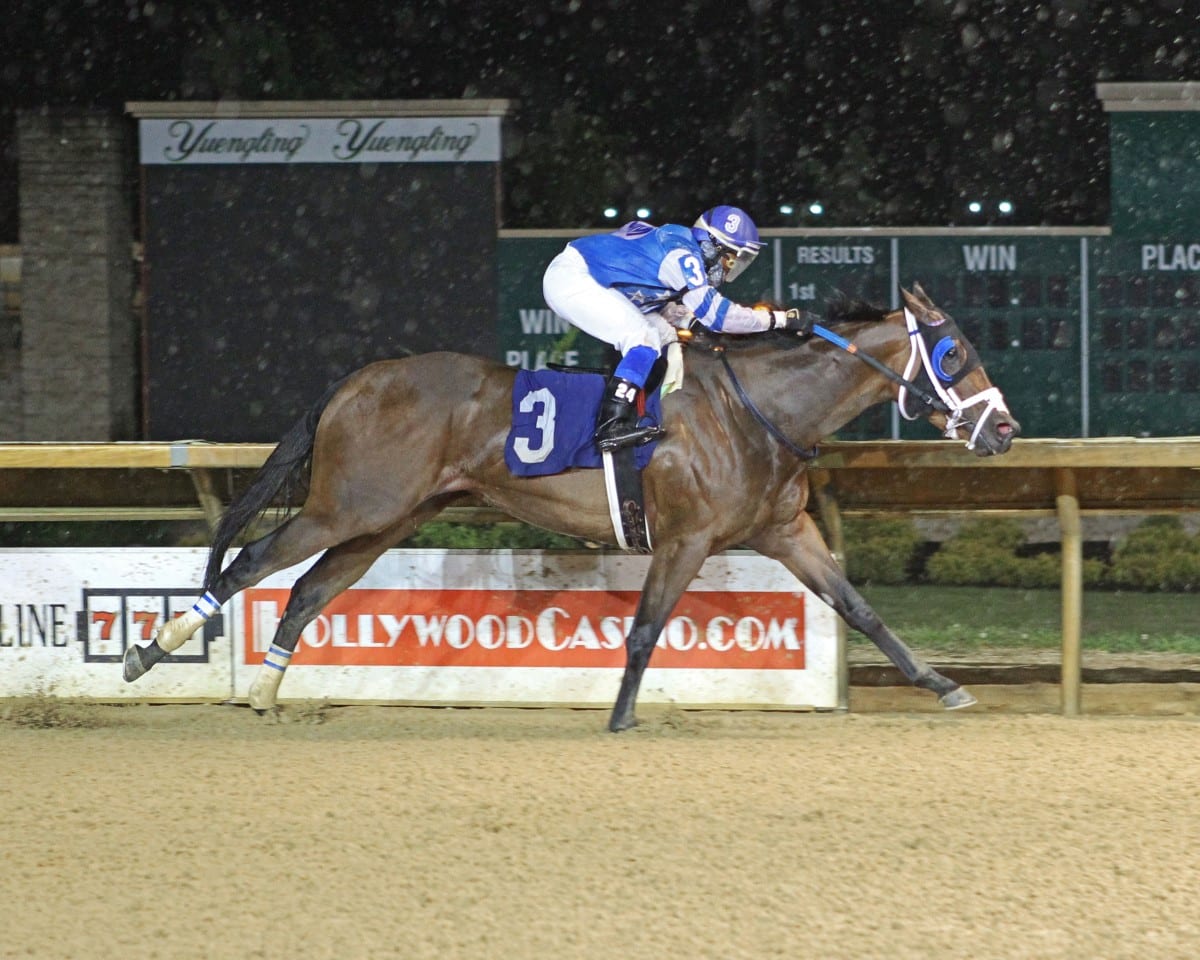 Frank Vespe

August 5, 2020
A week ago, trainer Anthony Farrior topped our Top Midlantic Trainer ratings, in part on the strength of his 15-for-37 record at Charles Town, the only track at which he was among the top 25 by wins.
The week since only served to strengthen his hand. Farrior sent out five starters at Charles Town, and three of them won. Among those was the speedy stakes winner Twirling Owen, who won an allowance july 31 there.
Farrior has 5.927 points in the rating system. That leaves him well clear of the Delaware Park-based Anthony Pecoraro, who is second with 5.038 points. Charles Town's John A. Casey is third, with 4.702 points.
---
Who were the leaders in last week's Top Midlantic Trainer ranks?
---
The rating system compares each trainer to the average of the top 25 trainers by starts at that track in the areas of win percentage, earnings per start, and wagering return on investment (that is, what a $2 win wager on every one of the trainer's starts would have returned the bettor). Only conditioners that have made at least 17 total starts are included on the list.
We have made two tweaks to the calculations from last week. First, we now base the calculations on the top 25 trainers at each track by starts, limiting it to those that have won at least once, rather than the top 25 by wins.
Second, each trainer's rating is now a composite rating including their scores from all tracks in the region at which they are among the top 25 by starts. Thus, for example, rather than there being two different scores for Jerry Robb – who has sufficient starts at Laurel Park and Delaware Park – he now has a single combined score.
Robb has a combined score, from two tracks, of 3.985 points. That's good for 14th place overall, a bit behind Michael Stidham (11th place, 4.058 points), who is the highest rated of all trainers who have made sufficient starts to be in the top 25 by starts at two or more tracks.
The average for all trainers on the list was 2.582 points. Farrior heads a list of 53 trainers — of 109 total — with more than 2.582 points. At the other end of the spectrum are 10 trainers who come out under 1.00 points.
The leader among trainers based at Penn National is Bernie Houghton. The PA mainstay has a score of 4.659 points from 40 starters. That's good for fourth place overall.
The Fair Hill-based Graham Motion is seventh on the list with 4.452 points, all earned at Laurel Park, at which he is the leader. Motion is 6-for-26 at Laurel, and his total puts him just ahead of two other Laurel-based trainers, Gary Capuano (4.329 points, 8th place) and Brittany RUssell (4.195 points, 9th place).
---
Who's the top Midlantic jockey?
---
Michael Stidham (17 starts at Monmouth, 15 at Delaware) leads all trainers qualifying from Monmouth. He has 4.058 points, which is good for 11th place in the standings. That puts him just ahead of Monmouth newbie Jerry Hollendorfer; the Hall of Famer has 4.040 points and is in 13th place overall.
The leader from Parx Racing is Herold Whylie, who is in 15th place with 3.974 points. That has Whylie just ahead of Harry Wyner, who is 16th with 3.912 points.
The list includes all racing action through Sunday, August 2. It does not include racing at Colonial Downs, which to date has just four programs complete.
TOP MIDLANTIC TRAINERS
LATEST NEWS