WHO ARE THE LEADING MIDLANTIC TRAINERS?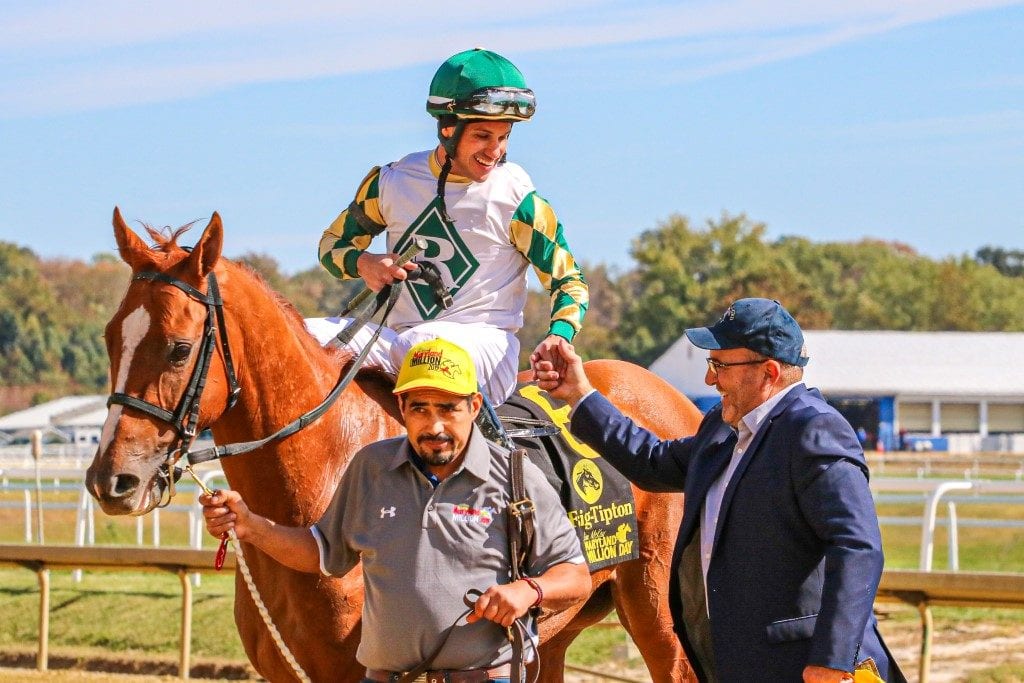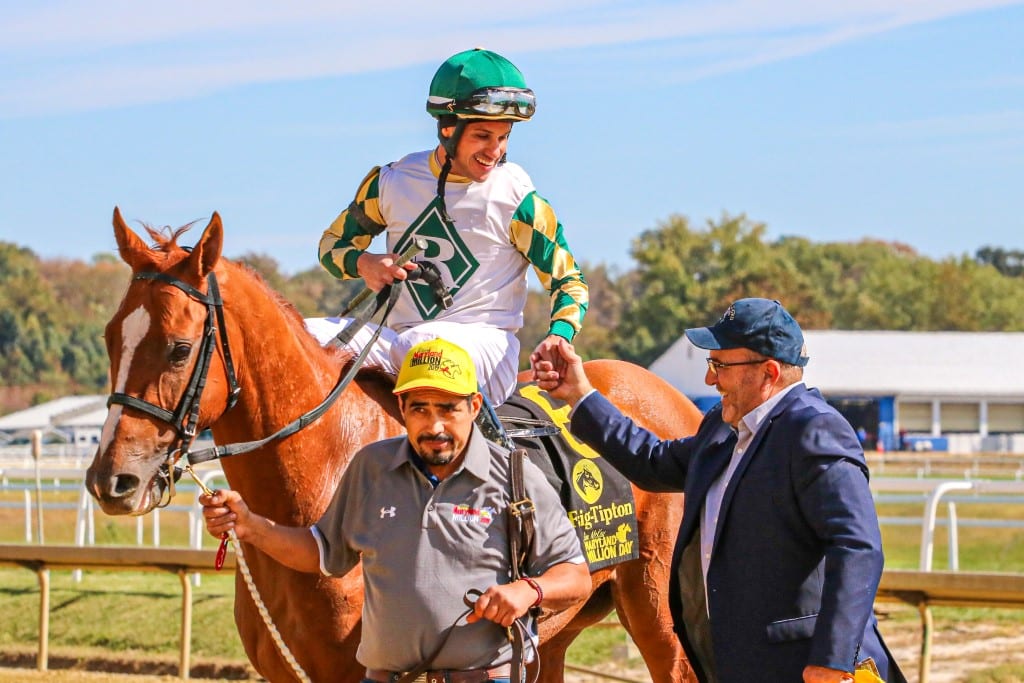 Frank Vespe

July 27, 2020
Trainer Anthony Farrior has thrived at Charles Town since the track reopened in mid-May. Farrior, who primarily runs there and at Laurel Park, is winning at a 41% clip (15-for-37), earning purses at nearly twice the average rate for the track, and has returned bettors a positive wagering return on investment (ROI).
All of that makes him the hottest trainer in the Mid-Atlantic based on our metrics, which incorporate those three factors and compare them to the averages for the track.
Farrior hsa 4.929 points in our rating system. That's nearly double the average — 2.493 — of all 88 trainers who've recorded at least 15 starts at a given track.

The list is somewhat top-heavy with Charles Town trainers, who comprise four of the top 10 spots. All Charles Town trainers who have made at least 15 starts have an average score of 2.795, the region's highest. The lowest, by contrast, was Monmouth Park, whose trainers with at least 15 starts averaged just 2.058.
That said, all six operating tracks in the region — Charles Town, Laurel, Delaware, Monmouth, Parx, and Penn National — are represented in the top 17.
Jerry Robb, who has won with eight of 24 starters at Laurel Park since the track's return from its coronavirus-spurred hiatus, is first at that track and third overall with 4.291 points.
Robb is just ahead of Delaware Park's leader. That's Anthony Pecoraro, who's won with six of 16 starters there and has 4.183 points.
---
Who's the top Midlantic jockey?
---
Leaders from other tracks include Bernie Houghton (Penn Natonal leader, fifth overall), who has 3.893 points; Herold Whylie (Parx Racing, ninth overall), who has 3.617 points; and Jerry Hollendorfer (Monmouth Park, 17th overall), with 3.112 points. Hollendorfer, the Hall of Fame trainer who was kicked out of the Stronach Group tracks in California, has made himself at home at the Jersey Shore with seven wins from 17 starters.
For interpretive purposes, in general, a track's leader is typically about 0.5 points ahead of its second-place trainer. Penn National's Houghton enjoys the largest lead, about one point ahead of Kathleen De Masi, while Hollendorfer is less than 0.2 points ahead of Michael Stidham (2.947) at Monmouth. The list includes all racing through Sunday, July 26.
MIDLANTIC LEADING TRAINERS
LATEST NEWS