HOROLOGIST OWNER BEATTY FACES MONMOUTH BAN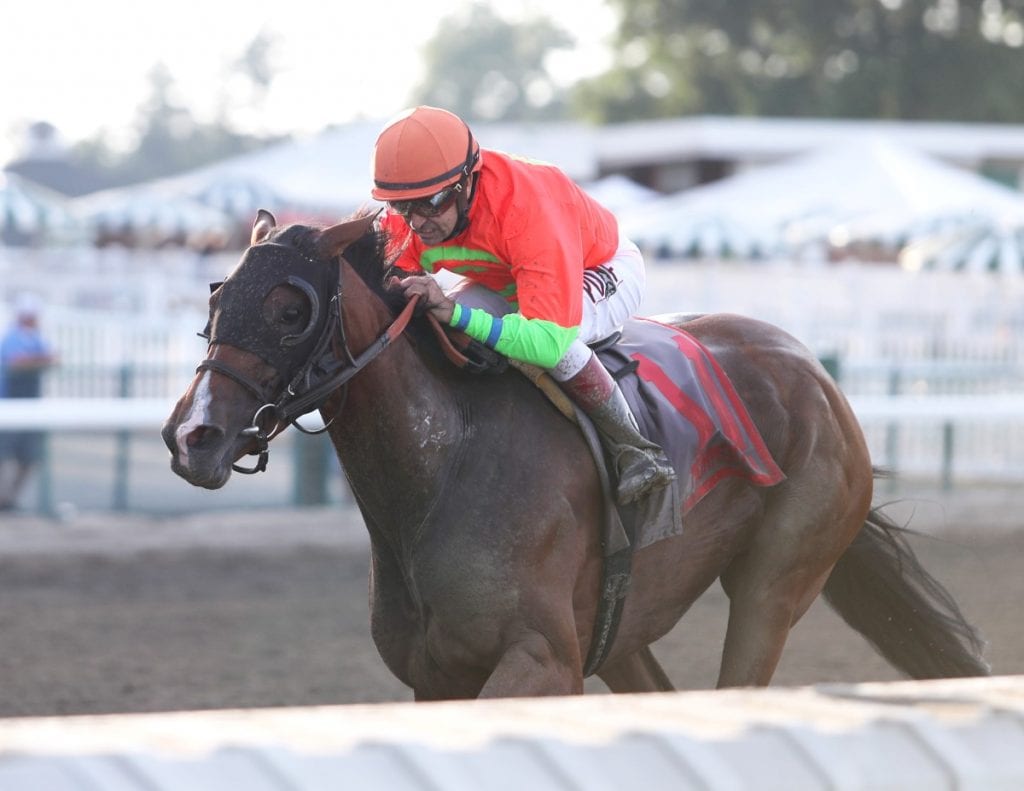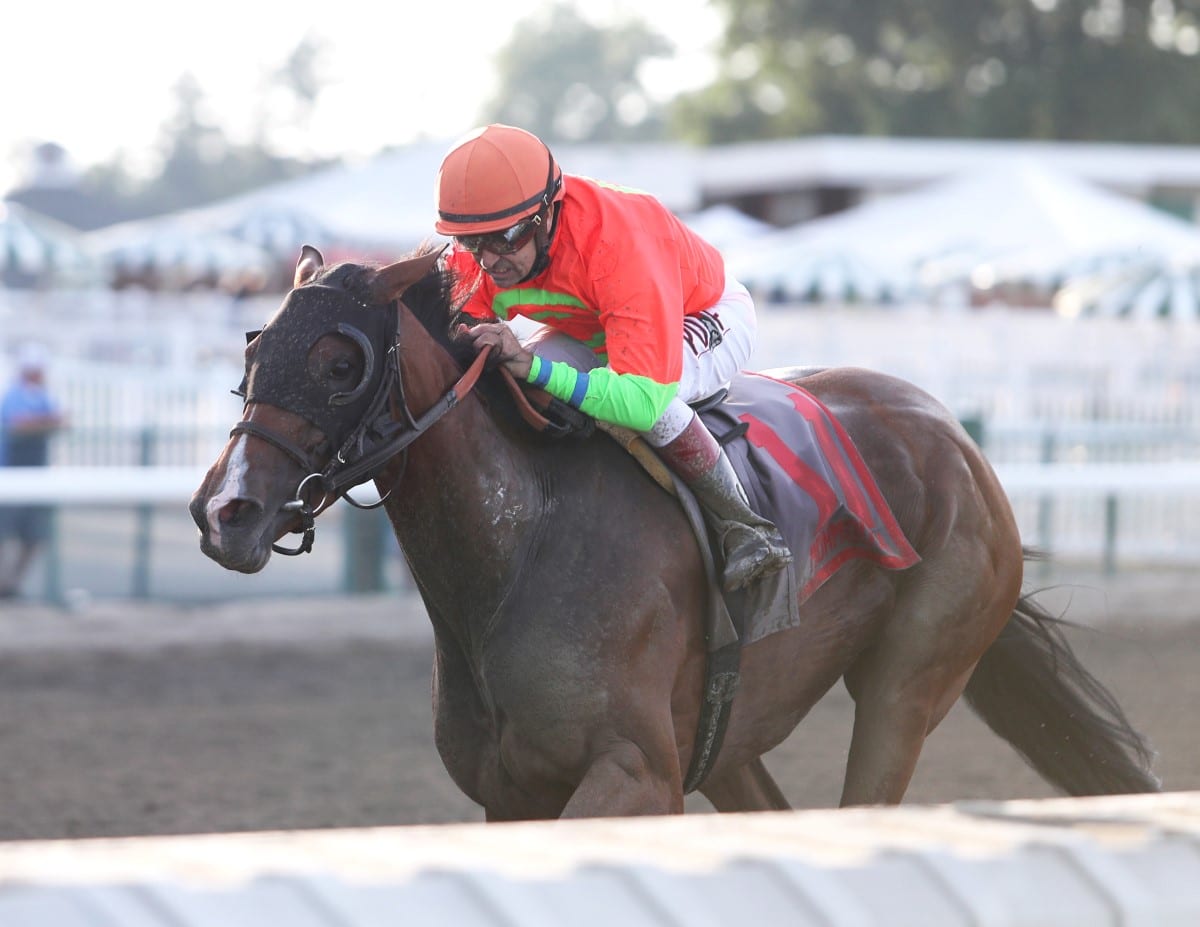 Frank Vespe

July 25, 2020
Last Saturday was a happy homecoming for the four-year-old New Jersey-bred filly Horologsit. But for part owner Cameron Beatty, the emotions have turned out to be a bit more complicated.
Horologist, a daughter of Gemologist, posted the second graded stakes win of her career, overhauling Our Super Freak to win the Grade 3 Molly Pitcher Stakes by two lengths. Both of her graded wins, all three of her stakes wins, and five of her six victories overall have come at Monmouth Park.
But for Beatty, a 28-year-old New Jersey native who bred Horologist and originally had her in the barn of the late John Mazza, a Monmouth mainstay, before selling three-quarters of her, elation has turned to frustration.
Last Saturday, Beatty led his horse into the winner's circle following the race, Friday morning, he said on Facebook, he received a call from Monmouth Park's administration.
They told him, he wrote, "I've been suspended for the year and am not permitted to step foot on premise at any time."
That's because he ran afoul of the track's Covid-19 protocols, which prohibit owners from entering the paddock or the winner's circle.
"COVID-19 rules are very, very clear," Monmouth Park CEO Dennis Drazin told the Asbury Park Press, which first reported on the dustup. "Our owners and trainers are aware of the rules. We're only permitted to race because we developed protocols, which the state and the governor expect us to enforce."
Fair enough, Beatty said in his post. But the rules permit up to four people in the winner's circle: "jockey, groom, trainer and an additional stable hand if necessary." And in this situation, there was no one else in the winner's circle. Hall of Fame trainer Bill Mott and his assistant could not make the trip to Monmouth because of the novel coronavirus.
"So it was me, Horologist and my jockey [Joe Bravo] in the circle for the photo," Beatty said, suggesting the risk was negligible.
Beatty, who wrote that he stays "away from breaking rules," said that in this case, he did not believe the punishment fit the crime.
"In no way, shape, or form did I 'risk anyone's life,' and I sure as heck didn't give a horse a performance enhancing drug to deserve a suspension that long," he added.
The decision comes as tracks around the country are wrestling with how to operate amid the pandemic. Monmouth permitted very few fans for Haskell day. Colonial Downs recently announced it would have virtually no fans on-track. Other racetracks have taken varying approaches to the issue.
Beatty said that he was told by the track that he was entitled to an appeal of its decision — but that he wouldn't win if he pursued one. That did not deter commenters on his Facebook post, which by midday Saturday had drawn 150 comments, the overwhelming majority urging Beatty to appeal the track management's decision. many in salty terms.
That support seemed to encourage Beatty to push back.
Accompanying a picture of Horologist, he wrote in a subsequent post, "She's never backed down in the stretch so neither will I. Thank you everyone for standing up with me and having my back through all of this. It takes an entire village to make changes, and I'm damn proud to have all of you in my village."
LATEST NEWS