Knowlton hoping to "let days go by" till Belmont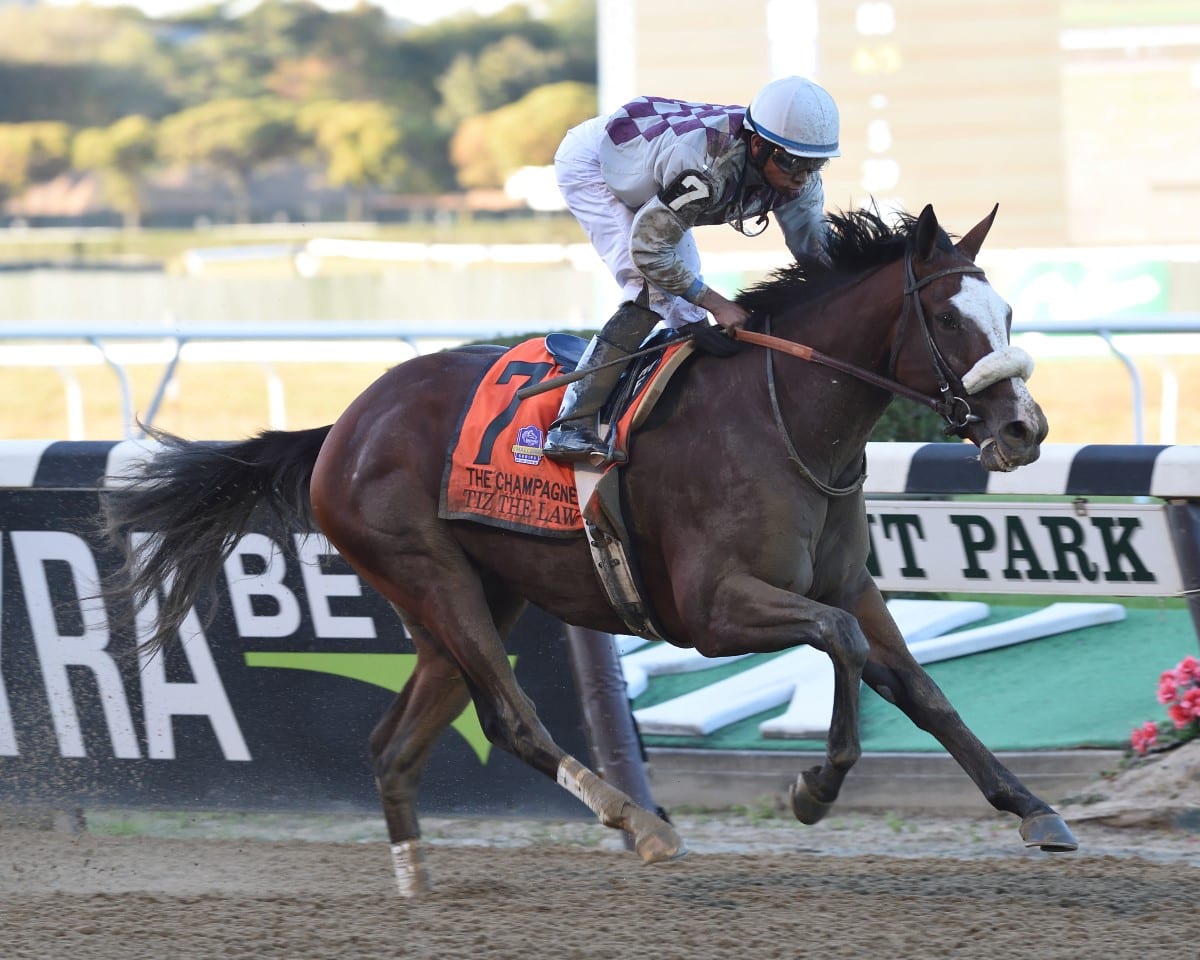 Tiz the Law won the Champagne Stakes at Belmont Park. Photo by NYRA.
Tiz the Law has one more work to go, and then it's on to the Belmont – and back to the limelight for Jack Knowlton and his Sackatoga Stable operation.
Sackatoga and trainer Barclay Tagg – who also trains Tiz the Law — achieved national fame in 2003 with dual-Classic winner Funny Cide. 
"He's gonna have his final work tomorrow," Knowlton said Saturday morning on Off to the Races Radio, on ESPN Richmond. "Barclay's got him scheduled for the crack of dawn tomorrow. And, you know, we're hopeful that he'll come out of that in good order. Just as long as he does, we'll just let the days go by [until the June 20 Belmont Stakes]."
While this is Knowlton's second Triple Crown tilt, there's a lot that's different now versus 2003, when Funny Cide captivated the nation.
For one thing, Funny Cide tackled a traditional Triple Crown setup: the Kentucky Derby on the first Saturday in May, followed by the Preakness and then the 1 ½-mile Belmont. By contrast, Tiz the Law, a Constitution colt, will face a Triple Crown in which a nine-furlong Belmont comes first, followed by the Derby and then the Preakness – the latter two not occurring until September and October, respectively.
For another, Funny Cide was lightly regarded come Derby time, going off at 12-1. Tiz the Law, by contrast, figures to be favored when they spring the gates for the Belmont. He'll enter that race with a 4-for-5 record that includes two Grade 1 wins.
Oh, and this.
"Funny Cide, you know, he was a special horse, obviously, but the was under the radar," Knowlton recalled. "And that's what's so different, you know, between the two horses and my two experiences here. Other than, you know, a few people around Saratoga and the Capital Region in New York, Funny Cide really wasn't on the national radar. And once he won the Derby, he obviously was, but Tiz, when he won the Champagne, he was already on people's lists as a potential Derby horse."
Tiz the Law won at first asking at Saratoga – "It really wasn't a big surprise to me," Knowlton said – and then won the Champagne, a Grade 1 at Belmont, next time out. He finished his juvenile campaign with a third-place finish in the Grade 3 Kentucky Jockey Club in the slop at Churchill Downs.
As a three-year-old, Tiz the Law has raced twice, winning both the Grade 3 Holy Bull and Grade 1 Florida Derby, both at Gulfstream Park. That would have set him up nicely for Louisville on the first Saturday in May, but he'd have been pretty lonely.
"We had him, I think, as primed as he possibly could have been to go on the first Saturday in May," Knowlton said. "And obviously that all fell apart."
That's meant a longer break – 11 weeks – than the team would have liked for their big horse. Still, they've stuck to their guns, mapping out a plan and following it.
"We tried to follow a pretty similar path to what we did with Funny Cide," Knowlton said. "It worked, and so far, so good with this."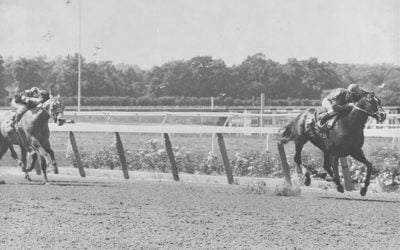 In a new BackTracks: Maryland-bred Star de Naskra gave owner-breeder Jiggs Lancaster his first stakes winner in a long career — and then a whole lot more.