Sharing "super" in work, will race at Royal Ascot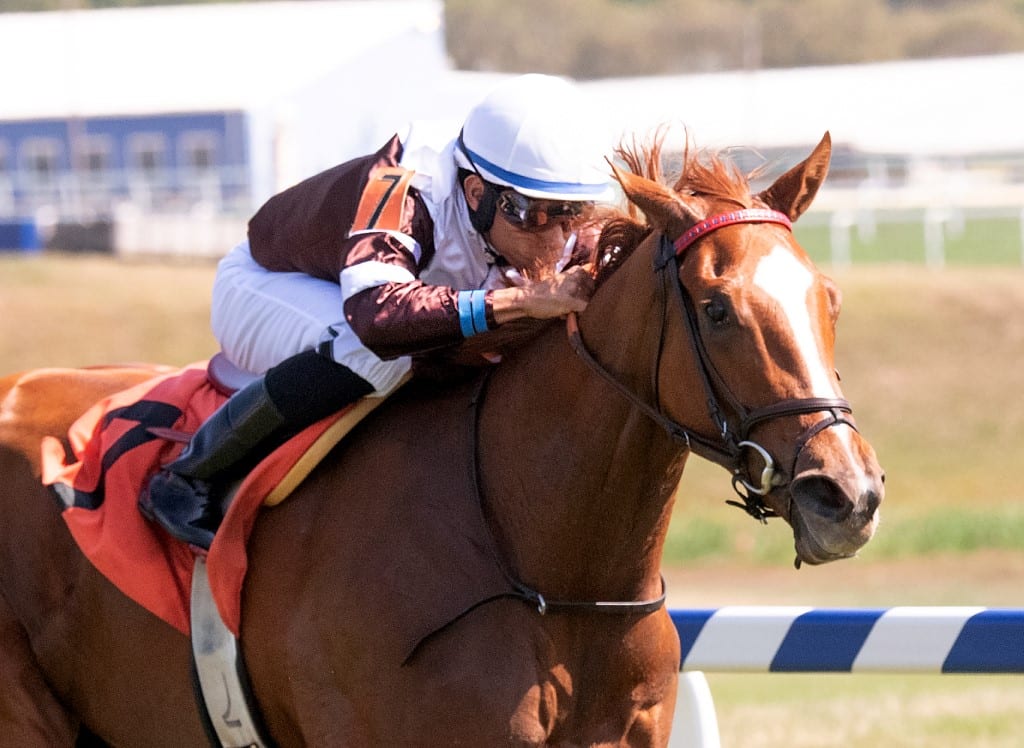 Sharing won the Selima Stakes at Laurel Park in 2019. Photo by Maryland Jockey Club.
Eclipse Thoroughbred Partners and Gainesway Stable's Grade 1 filly Sharing, who first became a stakes winner last fall at Laurel Park, punched her ticket to Royal Ascot with a six-furlong breeze Friday morning, trainer Graham Motion said.
Under exercise rider Lauren Mendenhall, the 3-year-old Sharing was timed in 1:14.60 over the all-weather surface at Fair Hill Training Center in Elkton, Md., working in company with 5-year-old mare Mrs. Sippy, a Grade 2 winner.
"Everything's kind of falling into place, so far. We said we wouldn't do this unless everything kind of fell into place, and she worked super this morning," Motion said. "I feel very good about everything, knock on wood, so far."
Bred in Maryland by Sagamore Farm, Sharing won the Selima Stakes last September at Laurel in her third career start, propelling her to an upset victory in the Breeders' Cup Juvenile Fillies Turf (G1). She opened her sophomore season by extending her win streak to four races in the May 23 Tepin Stakes.
Motion said Sharing will van from Fair Hill to Keeneland June 14, then board a morning flight out of Indianapolis June 16 to Newmarket, England and run in the one-mile Coronation Stakes (G1) for 3-year-old fillies June 20.
The Motion-trained Miss Temple City ran fourth in the 2015 Coronation after winning the Hilltop Stakes at Pimlico Race Course. Motion hoped to follow a similar path with Sharing, but sidestepped to the Tepin with Maryland racing on pause until May 30.
"I was going to run her in the Hilltop at Pimlico, so when that didn't happen that was the next best thing that could have happened a week later. It was like a little miracle when it came up, and she was ready to run. We had planned on running her the week before, anyway," Motion said. "And it also gave us a month to Ascot. Up until that point, we'd really given up on the idea. But, once we had a race and we had an option we kind of got back to thinking about it again, especially after the way she ran.
"Hopefully she didn't take too much out of herself. I always worry, first race off a layoff. I think sometimes they can take a lot of themselves, but she seems to have bounced back," he added. "I brought her right back to Fair Hill afterward and she's kind of gone along, and I thought she breezed really nicely this morning."
Miss Temple City, a debut winner at Laurel Park in October 2014, would go on to win three Grade 1 stakes and more than $1.6 million in purse earnings following her trip to England, and would return to Royal Ascot again in 2016 and 2017. Motion feels Sharing will represent herself just as well.
"Miss Temple City ran in this race and ran a very creditable fourth after winning the Hilltop. This filly's credentials at this stage of the game are better than hers were at that stage of her career," he said. "Obviously, she went on to be a Grade 1 horse but at this stage, Sharing is more accomplished than Miss Temple City was."
Winning a race at Royal Ascot would mean a great deal to Motion, having grown up in Newmarket before coming to the U.S. and winning his first race as a trainer in America in March 1993 at Laurel Park.
"I hope I take my own personal feelings out of it. Obviously, I'd like to do it but I want to be doing it for the right reasons. We're really not missing a Grade 1 over here by going, so it kind of falls in the schedule," Motion said. "We're not going for the party, because we can't go. We're going because we want to give the filly a shot against the best horses.
"To me, it's always about the challenge. I think sometimes in racing we spend too much time trying to duck other horses," he added. "Racing, ultimately, is about the challenge and seeing who's got the fastest horse. I think that's why we're doing it, and it's exciting."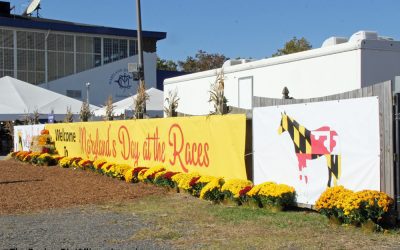 A bevy of defending champions and local stars headline the pre-entries for Jim McKay Maryland Million, which will take place at Laurel Park on Oct. 14.