Counter Move still winning for Casey Fleming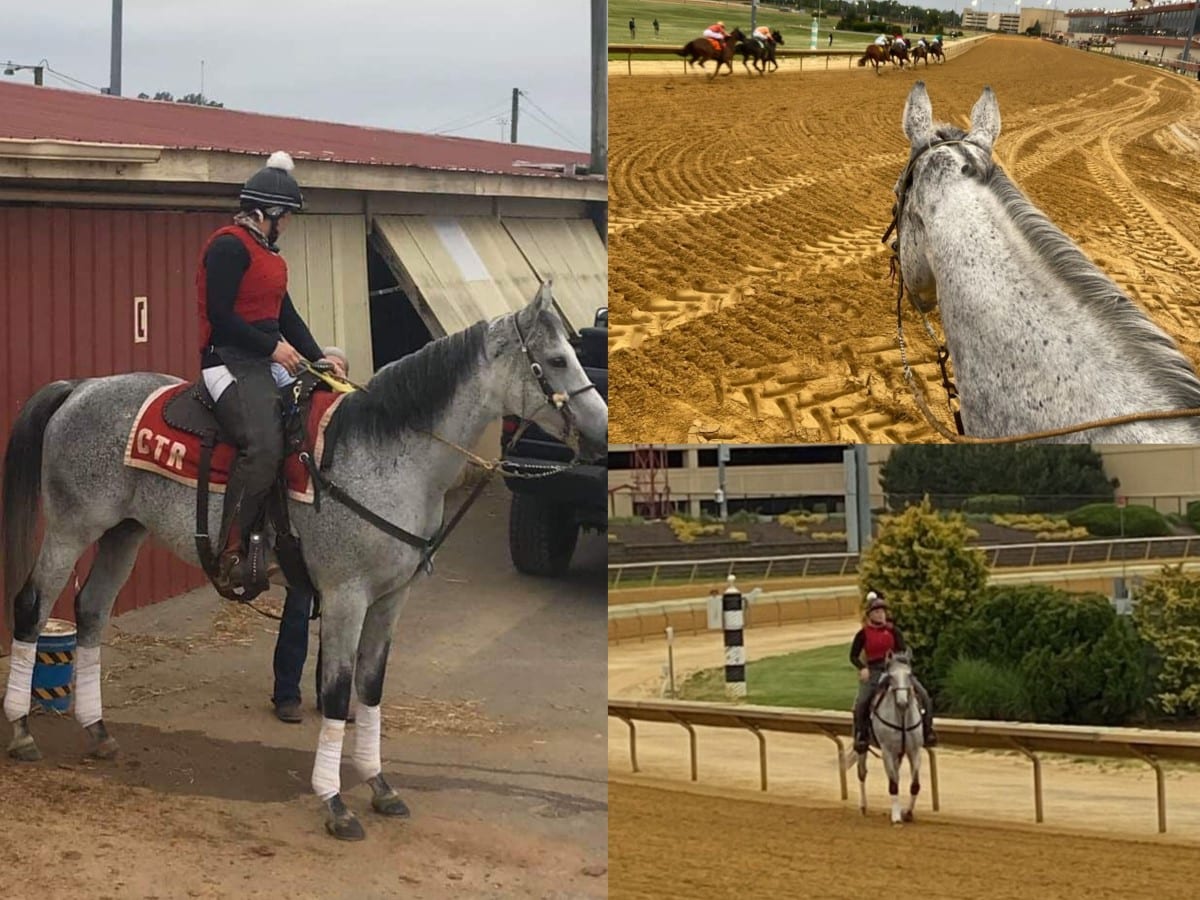 Counter Move and Casey Fleming. Photos courtesy of Casey Fleming.
During a career in which he earned over $400,000, Counter Move chased down plenty of runners while winning 22 of 79 lifetime outings, including 15 of his 48 efforts at Charles Town.
Last week during his second career as an outrider pony with owner Casey Fleming aboard, Counter Move delivered another big performance.
Just prior to the second race Thursday, June 4, Fleming and Counter Move chased down a loose, bridle-less horse in an extraordinary effort. "Each night before the races me and my outrider partner, [former Charles Town jockey] Lori Bourne, go over the entries," Fleming said. "We take alternate races and we make notes of which horses are a little headstrong before the race or trouble at the gate. When [trainer] Ronney Brown's horse started to act up, the assistant starters opened the front of the gate so they could adjust his bit, but he just took off without a bridle."
Owners, trainers, spectators and of course, outriders, are aware that horses occasionally get loose in the post parade or just before the start of the race. On most occasions they are caught in relatively short order by an alert outrider, but occasionally they sprint off. Counter Move and Fleming were able to chase down a loose horse that had lost both jockey and a bridle, a difficult task that impresses even the most hardcore onlookers. "A hell of a catch," fellow outrider Sherry Lee Jackson called it. "You never expect any or the horses to get loose," Fleming said. "We know which ones have a tendency to run off or get excused from the post parade because of the way they behave. But for the most part the horses load without incident. Sometimes they get unruly and have to be backed out, but it's still rare to see one run off. When the horse doesn't have a bridle, its even tougher because you have no way to reach over and grab him and slow him down." Now 14, Counter Move and owner/outrider Fleming have been a tandem for more than seven years. Fleming also served as his exercise rider while he competed at the Jefferson County oval.
During his racing career, Counter Move, who competed as an intact male, was typically headstrong galloping and racing. After Fleming acquired the veteran campaigner, she had him gelded – a $2,200 proposition – and noted a modest behavioral change. Counter Move was initially not her first choice as an outsider pony since she already had two others. But after more than a year of being away from the track – he made his final start in December 2017 — Counter Move made his outrider pony debut.
"Ever since I started galloping him when he raced, I've always wanted to own him," Fleming said. "I just never imagined it would take six more years. Even after I had him gelded, he just didn't like being at the farm. He wanted to be at the track. He loves it up there."
A son of Vindication out of El Prado mare, Counter Move won the first two starts of his career, defeating maiden special weight foes at Turfway Park on November 30, 2008 and then just over three months later at Aqueduct against allowance company. He also won races at Woodbine and Mountaineer before settling in at Charles Town in late 2011
Counter Move spent the last six years of his career at Charles Town, winning 15 of 48 starts. He eventually made the last start of his career on December 9, 2017 when he finished fourth in a claiming event.
It may have been a challenging transition, but it looks like Counter Move has found another job that suits him well.
"Once the races start, he's happy being out there under the lights. That's what he's always known," said Fleming. "One thing's for sure, if a horse gets loose, there are not many that can get away from him."
LATEST WEST VIRGINIA NEWS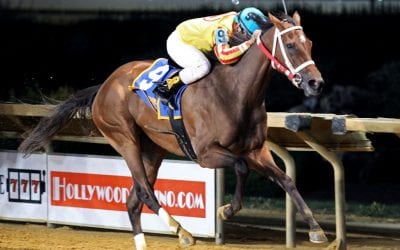 We provide picks and analysis for this evening's card at Charles Town Races.