Jock Jose Ferrer hospitalized following spill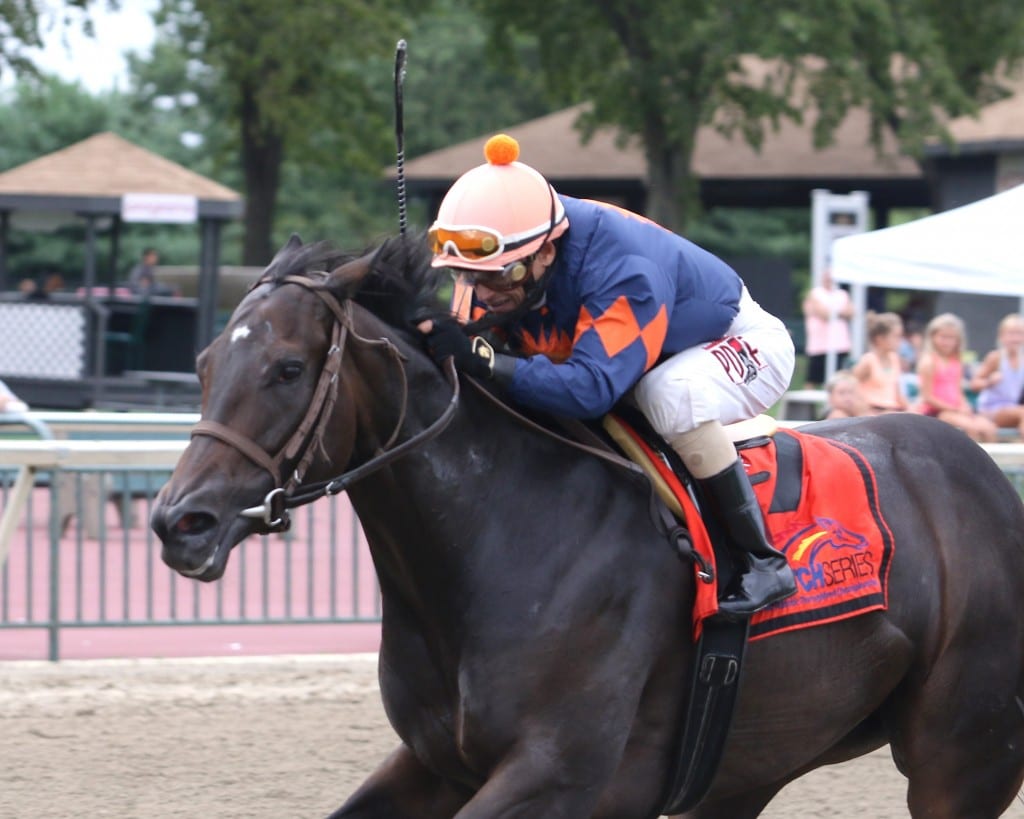 Edited press release
A two-horse spill at Monmouth Park Sunday sent one jockey to the hospital and caused one horse to be euthanized and another to be vanned off.
Jockey Jose Ferrer was taken by ambulance to Monmouth Medical Center in Long Branch for X-rays and additional tests after being unseated from his mount during Sunday's fourth race at Monmouth Park. Dr. Angelo Chinnici, the track's medical director, said Ferrer had a possible concussion and suffered superficial facial lacerations from a spill that also involved jockey Isaac Castillo, who was uninjured.
The mishap occurred when Metallic, Ferrer's mount, broke down shortly before the far turn. Castillo, aboard the favorite, The Best Candy, could not avoid the fallen horse and rider and was unseated, as well.
Metallic was euthanized following the incident, and The Best Candy was vanned off.
Ferrer, who won his first Monmouth Park riding title a year ago with 95 winners, is currently second in the jockey standings to Nik Juarez. Ferrer has 34 winners this meet.