MJC to allow horses from Delaware Park starting July 14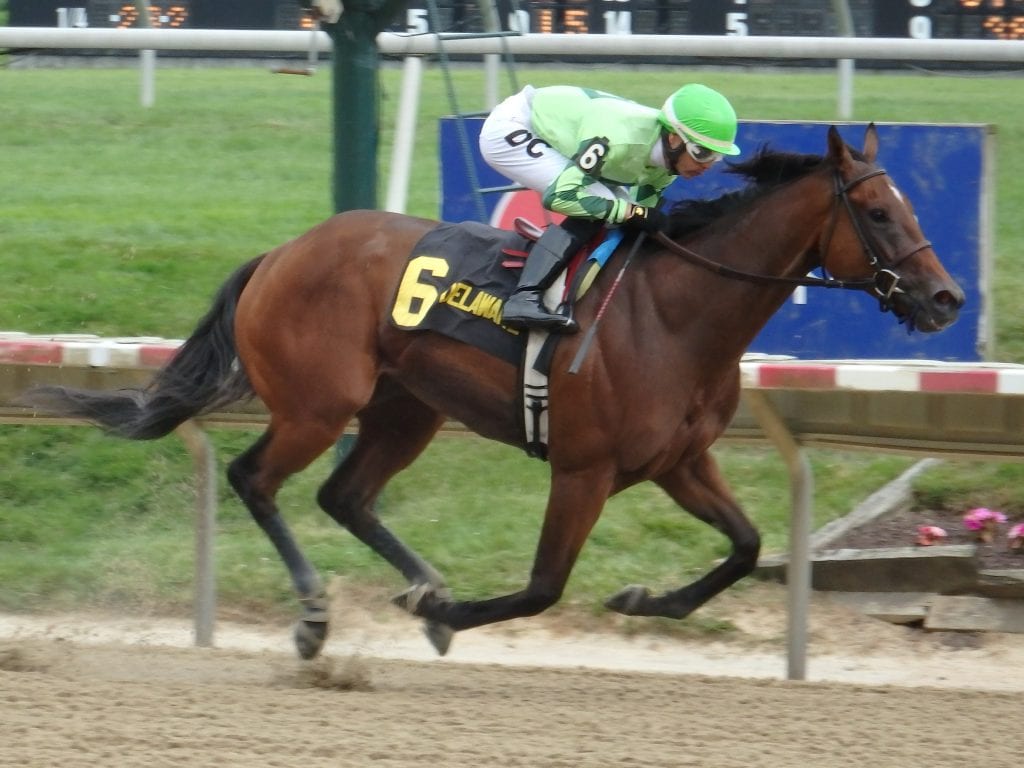 Photo by The Racing Biz.
The Maryland Jockey Club's ban on shippers and returns from Delaware Park will end effective July 14, the company announced via text message Friday.
"We will start accepting/allowing horses from Delaware Park starting July 14," the text said. "Horses stabled/running at Delaware Park will be denied entry to all MJC facilities until July 14."
The MJC had announced its prohibition on Saturday, June 29. It came as a result of a diagnosis in one horse of streptococcus equi, a bacterial infection more commonly known as strangles, which is generally not especially serious but is highly contagious. 
Delaware Park officials had disputed whether there was any danger to outside horses, pointing out that the track, as well as the state veterinarian, had isolated the affected horse and also taken extensive steps to isolate other horses in the barn from contact with the general horse population.
The signature days of Delaware Park's meet are July 6, the date of the Grade 3 Delaware Oaks, and July 13, when the Grade 2 Delaware Handicap is held. Assuming that most of the runners post tomorrow, fears that the strangles incident would negatively impact those races seem not to have materialized; in each of the five stakes, the morning line favorite is a horse not based at Delaware Park.