Delaware Park seeks to contain strangles case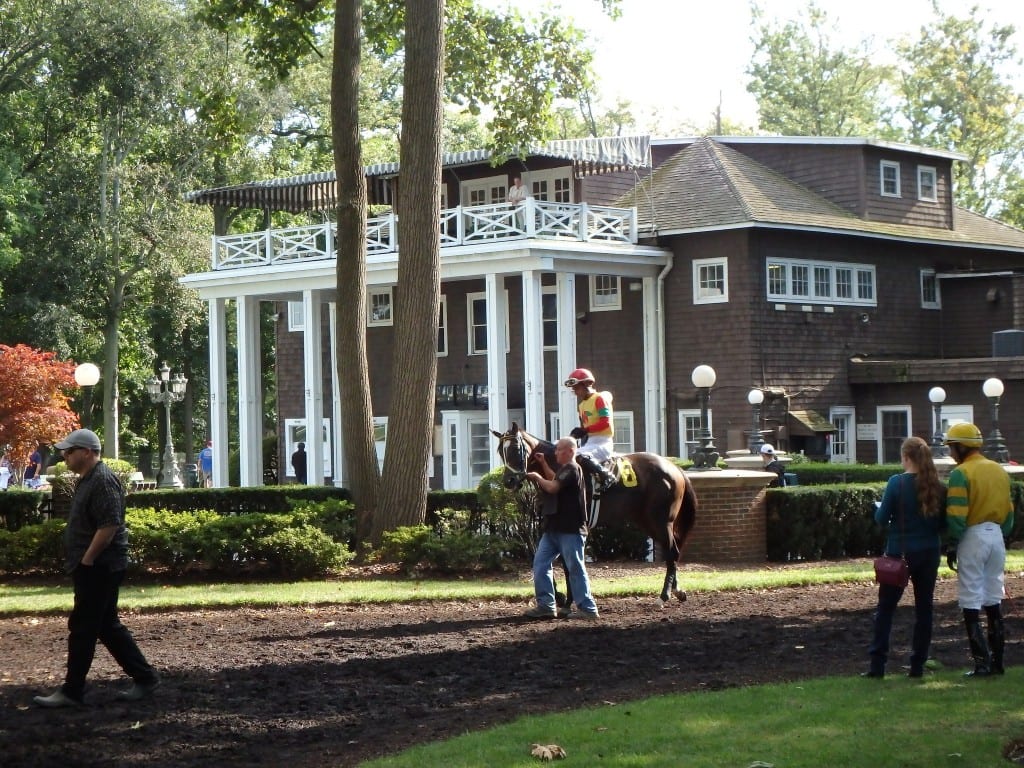 A Delaware Park-based horse diagnosed with a case of strangles is causing confusion and concern in the Mid-Atlantic. But it's not likely to affect the track's upcoming big races, a track official said Saturday afternoon.
The Maryland Jockey Club announced in a pair of Saturday text messages that it would not permit horses stabled at Delaware to enter races at Laurel Park "until further notice." The second text added, "Any horse that shipped from an MJC facility to Delaware Park will not be allowed back on the grounds until further notice." And according to the Paulick Report, the New York Racing Association alerted its horsemen to similar restrictions.
What there is, he said, is one filly who was diagnosed with strangles "four or five days ago." She currently is in an isolation barn that is off the grounds of Delaware Park and will remain there under supervision of the state veterinarian for a total of 21 days.
Strangles, the informal name for streptococcus equi, is a bacterial infection, according to the Equine Disease Communication Center (EDCC). It is highly infectious and can be spread via direct contact from one horse to another or by a horse coming into contact with a contaminated surface. Among its symptoms are throat inflammation, difficulty swallowing, wheezing and coughing.
Fortunately, the prognosis for affected horses is good. "Strangles is rarely fatal and horses usually make a full recovery in three to four weeks with few complications," according to the EDCC.
The state vet also is keeping an eye on other horses that "were affiliated with that horse," Mooney said. Those horses remain in training but have been using the training track by themselves outside of regular training hours.
"The state vet is monitoring them morning and night," Mooney said.
The timing is inopportune, to say the least. The two biggest days of the Delaware meet are July 6 and July 13. The former features the Grade 3 Delaware Oaks, for three-year-old fillies, and the latter the Grade 2 Delaware Handicap for older fillies and mares.
Were horsemen to shy away from filling those cards — either because of restrictions such as those imposed by Maryland or because of their own concerns — that could have a significant impact on wagering handle during a season that has already seen Delaware cancel several cards as a result of insufficient entries.
But Mooney, pointing to the steps the track and the state already have taken, says he does not expect that to happen.
"Other than the [bad] publicity which we can do without, we don't expect it to affect anything," he said.