Virginia Equine Alliance hails "brighter prospects" for horse industry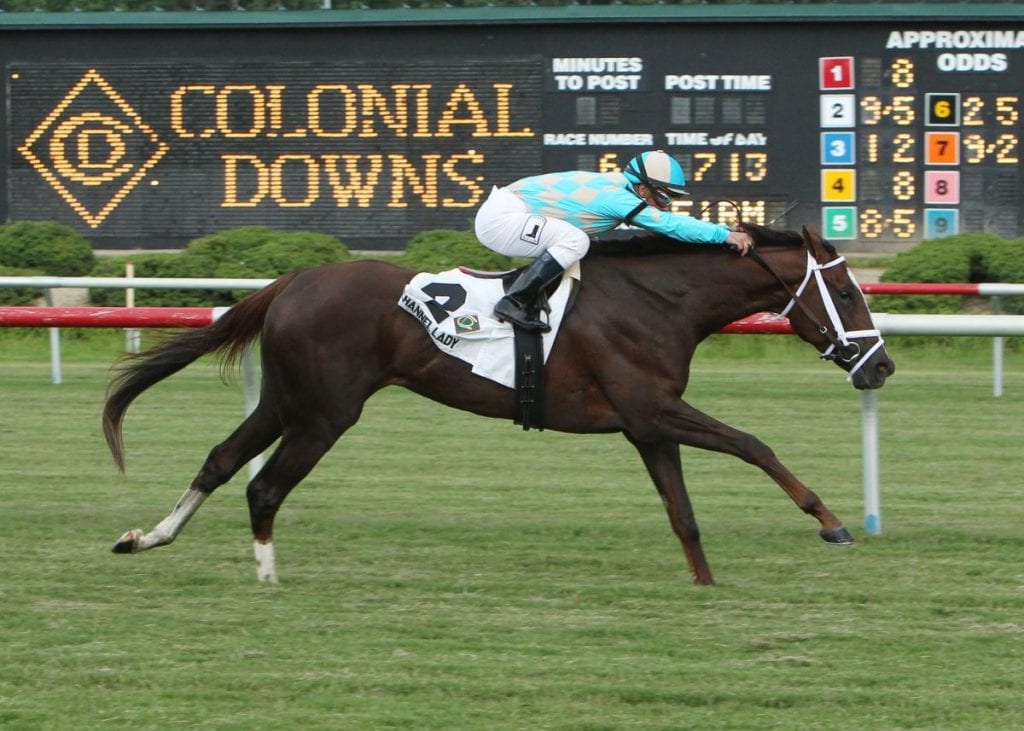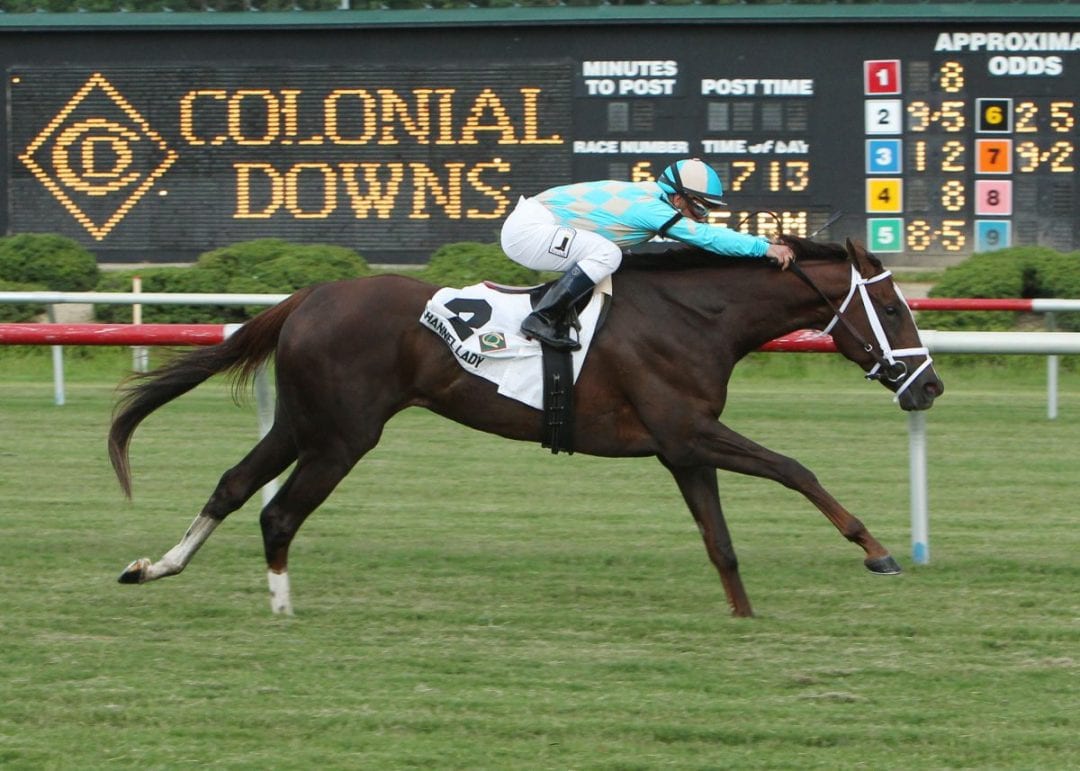 Channel Lady in the 2013 running of the Grade 3 Edward P. Evans All Along at Colonial Downs. Photo by Coady Photography.
From a Virginia Equine Alliance release
The nonprofit statewide association that represents horse-related businesses throughout the Commonwealth is praising the recently signed legislation that will lead to the reopening of Colonial Downs in 2019. The Virginia Equine Alliance (VEA) says that the resurrection of the New Kent County track, closed since 2014, will lead to a revival of Virginia's horse racing, breeding, training and other commercial and agricultural enterprises involving horses.
"The General Assembly and the governor are to be commended for their support for this important legislation, legislation that not only will restore the long history of horse racing in Virginia but also will revitalize horse-related enterprises throughout the state," said Jeb Hannum, executive director of the VEA. "Our thanks to Gov. Northam and the bipartisan efforts in both the Senate and House for recognizing the consequential economic impact the new law will have in every corner of Virginia."
The legislation cleared the way for the April 24 purchase of Colonial Downs by Chicago-based Revolutionary Racing. Economic impact studies have estimated that reopening the track will lead to as many as 500 jobs for New Kent County and the region, and by year three, generate as much as $25 million for state and local governments. Proceeds from the track also will fund an incentive program that will brings horse to Virginia to board and train.
"Virginia's horse racing traditions date to pre-Colonial times, and we are pleased and proud to see that tradition continue," Hannum said. "But the reopening of Colonial Downs means so much more from a tangible point of view. After almost four years without racing, it now allows us to build an industry that hopefully will enable us to be competitive with the horse industries in Maryland, West Virginia and Pennsylvania, and that will lead to brighter prospects for breeders, trainers and farmers who support the racing industry."