Maryland racing industry has successful legislative session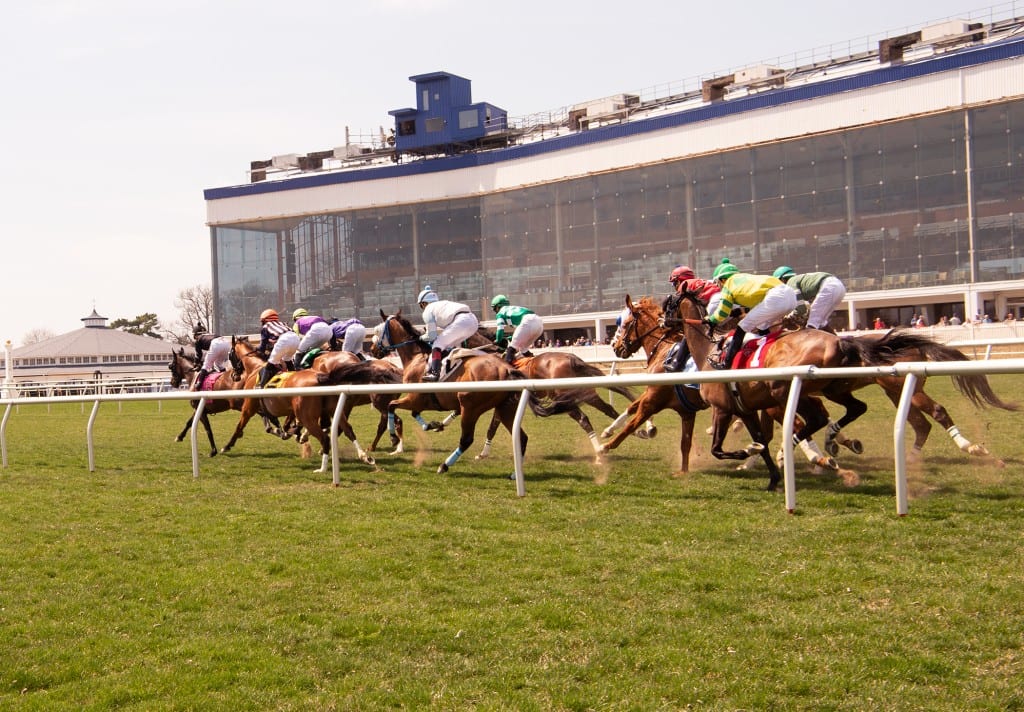 Photo by Maryland Jockey Club.
by Frank Vespe
Three Thoroughbred horseracing-related bills sailed through the Maryland General Assembly in the recently completed legislative session, Maryland Racing Commission executive director Mike Hopkins told the Commission Thursday at its monthly meeting.
All three were supported by the industry.
Hopkins called the bills "very simple, very straightforward."
The first, and arguably most consequential, was HB 1177/SB 1115, which enables Maryland to join a proposed "Interstate Compact on Anti-Doping and Drug Testing Standards." The Compact, which will be formed when at least two states join, will enable those participating states to implement new identical medication rules at the same time — a big step towards regional uniformity on medication.
The bill passed both houses unanimously, moving through the House by a 136-0 tally and the Senate by a 45-0 count. It enjoyed the support of the state's horsemen and the Commission itself.
Also passing both houses unanimously was HB1592/SB0851. It was approved by Governor Larry Hogan (R) on April 24.
The legislation modifies existing state law pertaining to the Maryland Jockey Injury Compensation Fund, Inc., the indsutry-funded but state-organized program which provides worker's compensation insurance to jockeys in the state. The legislation clarifies that the Fund covers both a jockey injured during live racing and one injured during training hours as long as "the principal earnings of the jockey are based on money earned as a jockey during live racing and not as an exercise rider."
This legislation takes effect October 1, 2018.
Yet a third piece of industry-supported legislation that passed both houses unanimously and was approved by the Governor April 24 modifies the terms of the state's support of the "Maryland International" race. perceived as a revived version of the old Washington, DC International at Laurel Park.
Under the new law, the state will make available up to $500,000 for the International, now defined as "a graded stakes race run on a turf track." Previously, the law had specified that the International must be a "Grade 1 stakes race," putting the Maryland Jockey Club in the position of trying to boost a turf stake into Grade 1 territory before accessing the funding.
This change opens the door to bolstering the purse for the "Baltimore Washington International Turf Cup," formerly the Colonial Turf Cup, a Grade 2 event now owned by the Maryland Jockey Club. It was run in 2017 with a purse of $200,000.
The industry's success during the 2018 legislation session, Commission chairman Michael Algeo suggested, was the result of its working in concert to achieve its goals. He specifically pointed to the grassroots lobbying Horse Industry day, which he called "very successful."
"It was really a very productive day," he added.