Baltimore mayor: Keeping Preakness top economic priority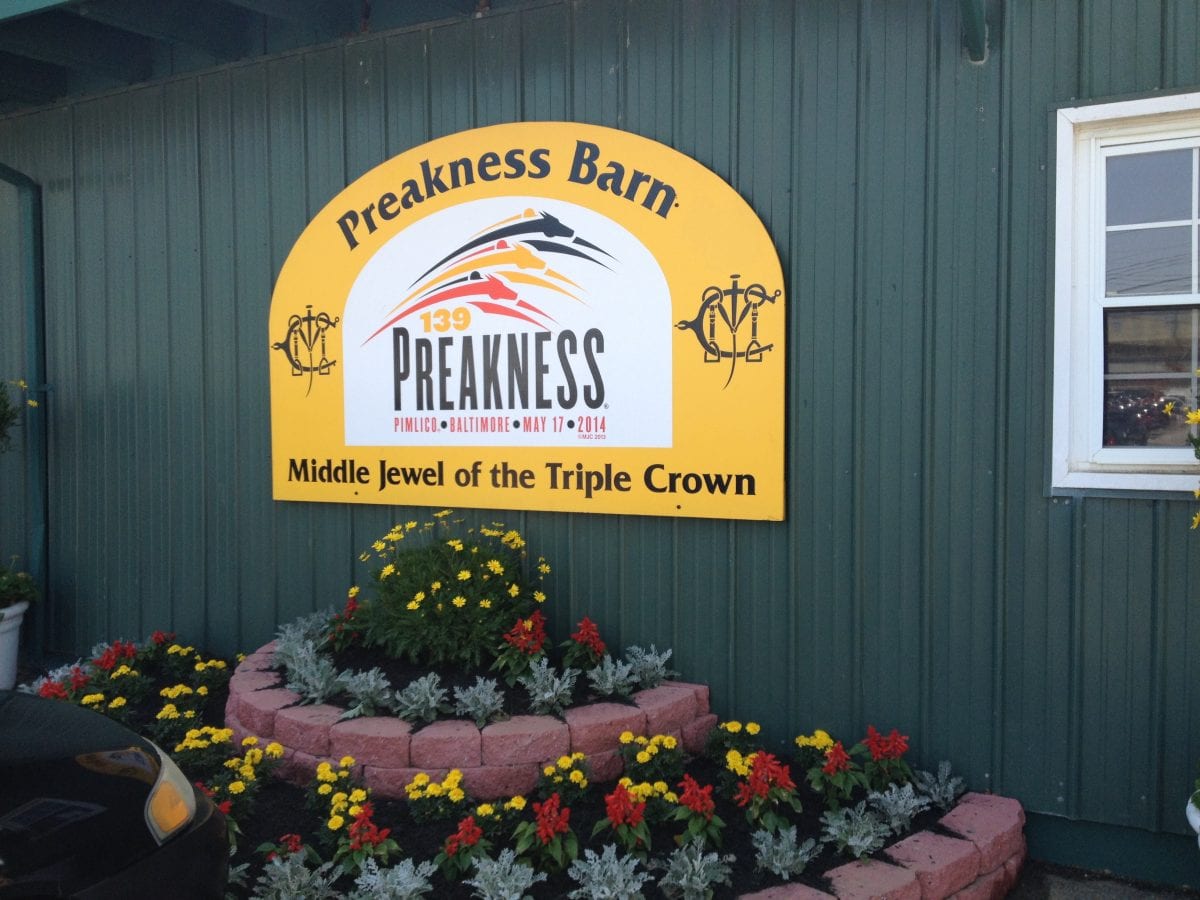 Preakness barn — for now. Photo by The Racing Biz.
by Frank Vespe
Baltimore mayor Catherine Pugh (D) has named retaining the Preakness as one of her administration's top economic development goals for the state legislative session which began January 11.
The session lasts for 90 calendar days.
In her statement, released the day the session started, Mayor Pugh said that she is "increasingly concerned with the prospect of the Preakness leaving Baltimore City."
While there have been rumblings over the years that the Preakness might leave because of the expected cost of renovating Pimlico Race Course, home of the Preakness, those rumblings have been muted in recent months.
That's because the stakeholders, including the Baltimore Development Corporation, a nonprofit serving as the city's economic development agency, and the Maryland Jockey Club, which owns the track, teamed up with the Maryland Stadium Authority for a study to "evaluate Pimlico Racecourse's ability to serve as the permanent home for the Preakness Stakes," according to the Authority's website.
"In my judgment, this is probably one of the most important items we'll be engaged with going forward," then-Maryland Racing Commission chairman John McDaniel said when the Commission voted to empower him to represent the Commission in its oversight role for the study.
The first phase of the study – a facilities assessment – is slated to be completed shortly.
"I am anxiously awaiting a study by the Maryland Stadium Authority assessing the current infrastructure needs of the Pimlico race track," Mayor Pugh wrote.
Once the first phase of the study is complete, if the stakeholders believe that the Pimlico site remains feasible, the Authority will continue to a second phase to determine development alternatives and their associated price tags.
Mayor Pugh's statement indicates that Charm City intends to fight to keep the Triple Crown's middle jewel.
"Once we receive that report" on the study's first phase, she wrote, "I intend to work with the Governor and the City Delegation to determine the future of the Preakness and retaining this historic Maryland and Baltimore tradition."