Making a backstretch home for the holidays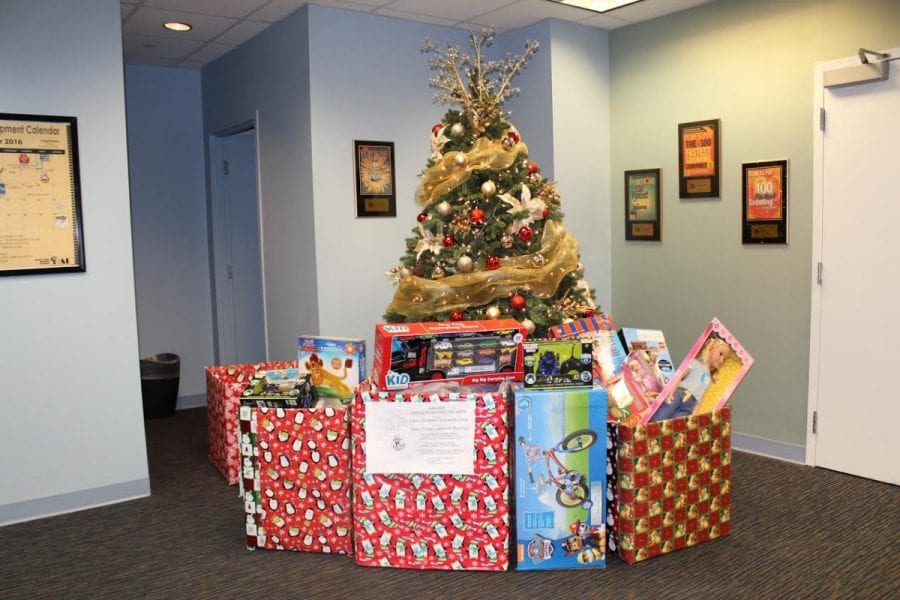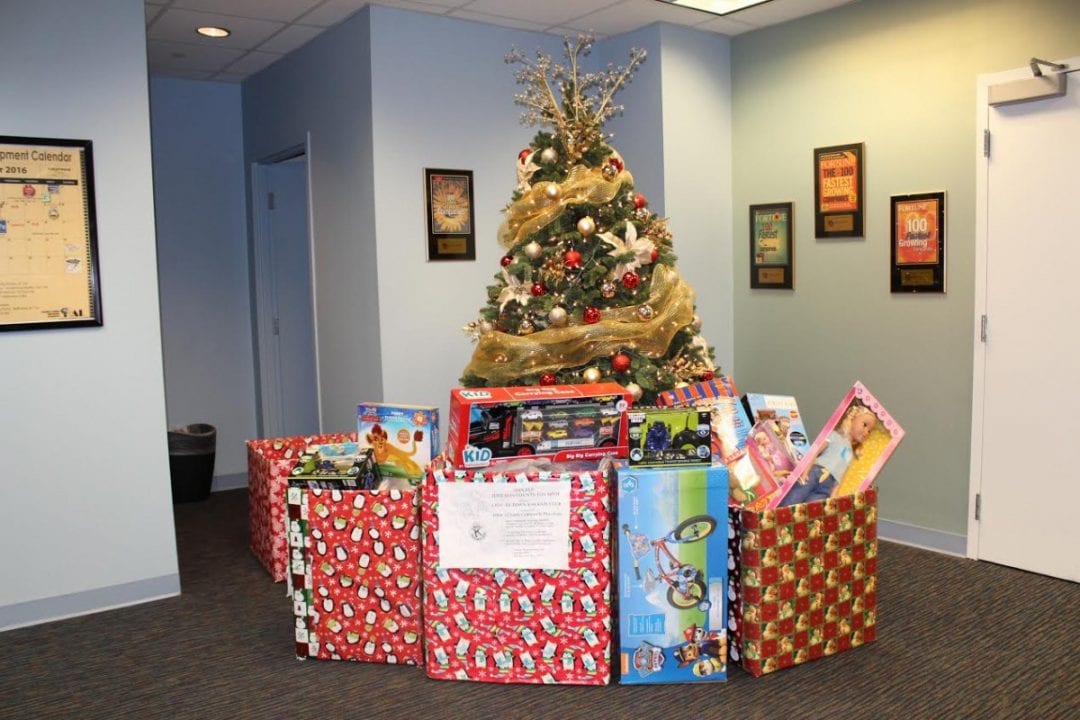 by Teresa Genaro
They say that there's no place like home for the holidays, but when you work at the racetrack, going home—wherever that may be—isn't always an option.  The difficulty of taking time away and of making small paychecks stretch can make this season not quite like the jolly, lavish scenes that we see splashed across televisions and billboards.
But across the Mid-Atlantic, as cold weather settles in and sunlight continues to fade, racetracks, chaplaincies, and horsemen's associations are hosting and supporting events to bring Christmas cheer to the people who work on the region's backstretches and local communities.
Charles Town Races
This West Virginia track (officially: the Hollywood Casino at Charles Town Races) each year organizes a food drive for needy community families, with each department competing to bring in the most food. The track/casino itself donates turkeys, and the donations go to local ministries, food banks, and other service organizations. Since the program began, more than 100 tons of food has been donated to people who need it, according to Christine Parker, advertising and public relations manager.
In addition to the food drive, the casino and racetrack collect toys that are donated to Children's Home Society of West Virginia; members of the staff contribute as do customers, in boxes set out throughout the facility.  
Last month, the Charles Town Horsemen's Benevolent and Protective Association funded Thanksgiving meals for nearly 100 backstretch personnel, at an event held at the track kitchen. This past weekend, the Charles Town Racetrack Chaplaincy held a holiday party for the children of backstretch workers. More than 100 children signed up to participate in an afternoon of activities that included a piñata and a pizza party, topped off by a visit from Santa Claus, who delivered toys, hats, and gloves.
Laurel Park
On Thanksgiving day the Maryland Thoroughbred Horsemen's Association served more than 500 meals on the backstretches of Pimlico and Laurel Park. The meals—turkey, mashed potatoes, and all the trimmings—were available all day, prepared by the track kitchen's Miguel Paz and his family and served by the MTHA staff. The MTHA will also provide meals for backstretch workers on Christmas Eve and Christmas morning.   
On Tuesday, December 13, the MTHA will hold its annual holiday party for trainers, owners, and backstretch workers. The $35 ticket includes dinner, beer, and wine, and among the awards given out will be one for the Laurel and Pimlico backstretch workers of the year. Attendees are encouraged to bring a toy to donate; the contributions will be distributed to children of backstretch workers at a party on December 17th. The MTHA collected names and ages of children who will attend the party, and Santa Claus will be on hand to distribute gifts to the approximately 50 children expected to attend.
"Generally," said Jessica Hammonds, the MTHA's benevolence and counseling director, "we get so many donated that we can't use them all, so we donate the rest to Toys for Tots."
Year-round, the MTHA has a clothing bin set up near the stable gate for donations of gently used clothing that is cleaned and stored in an area near the track kitchen, for backstretch workers to browse and take what they need. As the weather gets colder, donations of warm clothing are especially welcome.
Parx Racing
On Saturday, December 17th, approximately 300 children of Parx backstretch workers will descend upon the racetrack's grandstand to make crafts, enjoy holiday treats, and receive three gifts from Santa Claus at a party hosted by the Parx Racetrack Chaplaincy. Supported by horsemen, local churches, and individual donations, the party welcomes children of all ages, including teenagers.
"We used to go up until about 12 years old," said Parx chaplain Rick Bunker. "But we realized that some of the older children are even more needy, grateful, and aware than the younger ones, and the last thing we want to do is say, 'No, we don't want you at the party.' They need this and are more aware of the love behind it than some of the littlest ones."
Bunker estimates that about 40 people will have donated their time to make the party a reality, and the chaplaincy receives donations of gifts from churches in Pennsylvania, Delaware, New Jersey, and New York.
Like other tracks in the region, Parx offers holiday meals to backstretch workers on both Thanksgiving and Christmas, thanks to the work of the racetrack chaplaincy. Service for the meals begins in the late morning and continues through mid-afternoon.
Penn National
At this track in Grantville, Pennsylvania, 240 Thanksgiving dinners, complete with a 10- to 12-lb turkey, potatoes, sweet potatoes, vegetables, stuffing, and pumpkin die, were distributed thanks to the Penn National Racetrack Chaplaincy and other local charitable organizations.
This past Saturday, the Penn National HBPA held a children's Christmas party in the track kitchen, featuring entertainment by Jim Rule, a nationally known kindergarten teacher and musician. Santa, too, made an appearance, to distribute gifts and talk to the children. Lunch was served, courtesy of the HBPA.
On Tuesday night, it's the grown-ups' turn to celebrate at the HBPA holiday party for owners, trainers, and backstretch workers. According to Todd Mostoller, president of the Penn National HBPA, the party is attended primarily by backstretch workers; the $15 ticket includes a buffet dinner, bar, DJ, and dancing; drawings will also be held for gift cards and other prizes. Approximately 350 people are expected to attend.
Together, the HBPA and Chaplaincy will also provide a Christmas meal for backstretch workers. On Thanksgiving day, they served about 75 people, funded in part by a local church, and chaplain Keith Hunter expects about 50 people at this year's Christmas meal.
On Thanksgiving and Christmas, while many of us get to sleep a little later and take it a little easier, backstretch workers, many of whom live on the racetrack, get up as usual, in the dark and cold, to make sure that the horses are fed, watered, and cared for. They do jobs that would vanquish a lot of us, and it's because of them that we get to enjoy the sport that we love. If you're looking for a way to give back this year, consider a donation to an organization at your local track, to help bring the spirit of the season to the people who take care of the horses.  
WANT TO HELP?