Preciado's trainer license to be revoked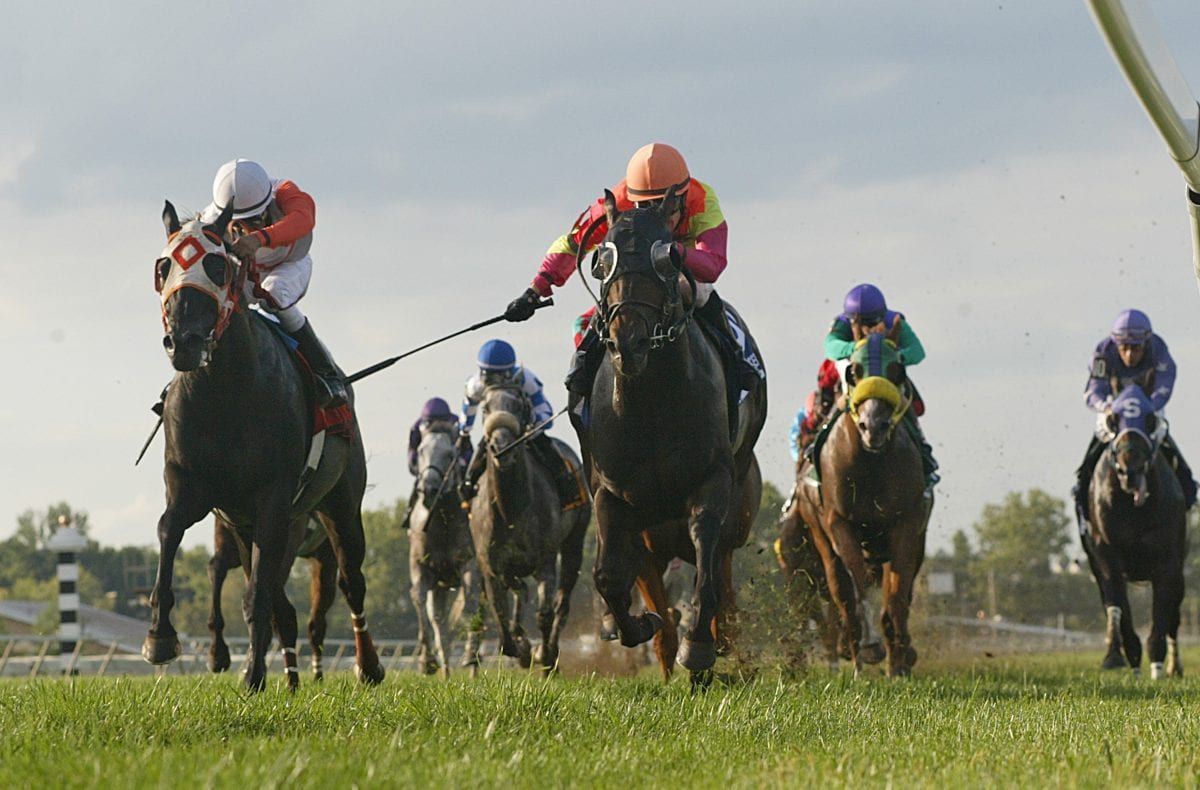 Racing at Parx. Photo by Bill Denver / EQUI-PHOTO
by Frank Vespe
The Pennsylvania State Horse Racing Commission will revoke trainer Ramon Preciado's owner/trainer license effective December 22, according to a ruling the Commission issued the ruling today.
"The owner/trainer's license of Ramon R. Preciado is hereby revoked," the ruling read in part.
The delay in the effective date is to accommodate a 10-day period in which Preciado can appeal the ruling, which his attorney, Alan Pincus, told the Daily Racing Form he would do.
Preciado has 76 wins from 406 starts thus far in 2016.  He ranks second at Parx with purse earnings of more than $2.7 million, and his 69 wins in Bensalem place him third in that category.
According to the state Commission's penalty database, Preciado, the subject of fierce criticism in the industry, has had 10 horses test positive for the bronchodilator clenbuterol since October 2015.  Among those were six horses found positive and thus disqualified from purse money in the six weeks from March 1 to April 12.
Preciado's most recent clenbuterol positive came August 25 at Penn National, when his horse Que Facil tested positive after winning the evening's sixth race.  The other positives came at Parx Racing, his home track.
The current ruling springs from a slightly older clenbuterol positive, that of Denzel, who finished second at Parx on July 3, 2016.
Preciado has maintained his innocence in the spate of clenbuterol positives, claiming that he had not provided or authorized the provision of clenbuterol to his horses and that the positives must, therefore, result from sabotage.
Thus far this year, Parx stewards have assessed Preciado $7,500 in fines and suspensions totaling 270 days.  In March, they issued him a $2,500 fine and suspended him for 90 days, starting in early April, for a positive incurred in October 2015 after his horse Seventeenohsix was found to have clenbuterol in his system after finishing second.
Then, on April 2, the stewards added an additional 180-day suspension and a new fine of $5,000 as punishment for the positive Preciado incurred November 8, 2015, when Flattering Tales won a race Parx.
But those penalties have been put on hold pending Preciado's appeal.  Were the Commission to find sabotage, it would presumably revoke at least the fines and suspensions.
"How can you possibly know the penalty for this violation without knowing the result of the prior hearing?" Pincus said in the Daily Racing Form article. "If the eight positives get thrown out, it changes everything."
At the same time, however, Pennsylvania law is clear as to what must happen if the Commission does not toss the appealed positives.
An owner or trainer who is found guilty of a second offense of the state's drug rules "shall be ruled off the tracks in this Commonwealth," according to state code.
The Commission ruling specifically cited Preciado's "record of multiple medication violations."