Parx Racing to increase live racing days in 2017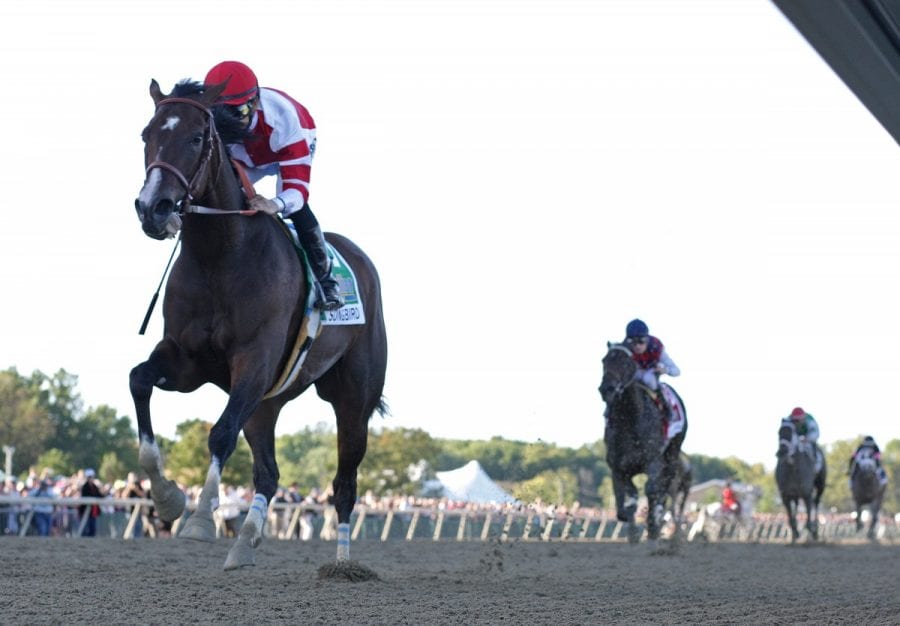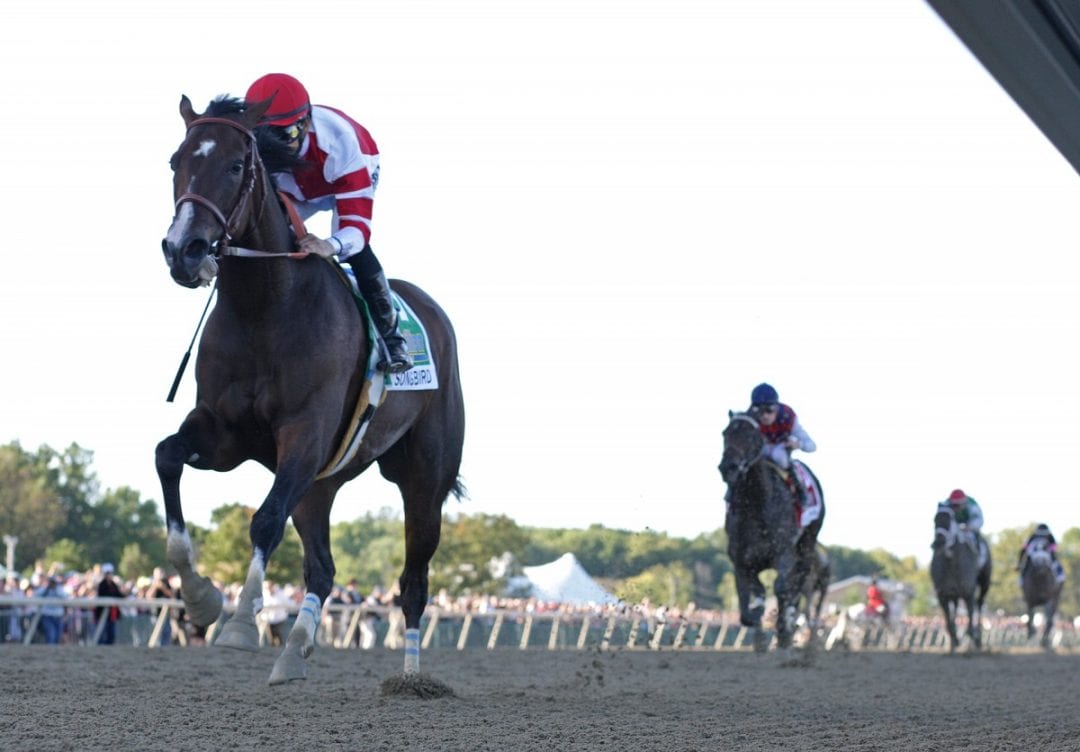 Songbird cruised to a win in the Grade 1 Cotillion at Parx Racing in September 2016.
by Frank Vespe
Parx Racing, which slashed its live racing calendar by roughly 25 percent in 2015, will add back days in 2017, according to the website of the Thoroughbred Horsemen's Association, one of whose affiliates represents Parx horsemen.
In 2017, the track is scheduled to hold 170 days of live racing.  That's an increase of 17 from this year's 153 — but still well below the 210 cards it ran in 2015.
This year, Parx, which ran a September-October "fall festival" with enhanced purses, was dark during January and most of February.  Wintry weather, of course, can be an issue during those months, and Parx has in some years lost numerous days as a result.
When open, the track has run a four-day schedule, with live racing taking place there Saturday through Tuesday.
That will  change somewhat in the coming year.  For one thing, the two-month break to start the year is gone, and in its stead, the track will run three days per week — on a Saturday, Monday, Tuesday schedule — during January, February, and March.
The track will return to a four-day-per-week schedule in April and May before again dropping Sundays during June, July, and the first part of August.
The track will take a three-week break following its August 8 card.  Live racing will resume September 2, and the track will host four cards per week from there through the end of 2017.
The highlights of Parx's 2017 season figure to come in September, when, for the first time in its history, it will host two Grade 1 races in the Cotillion, for three-year-old fillies, and the Pennsylvania Derby, for three-year-olds.