1,000 wins for Richard Vega – after an objection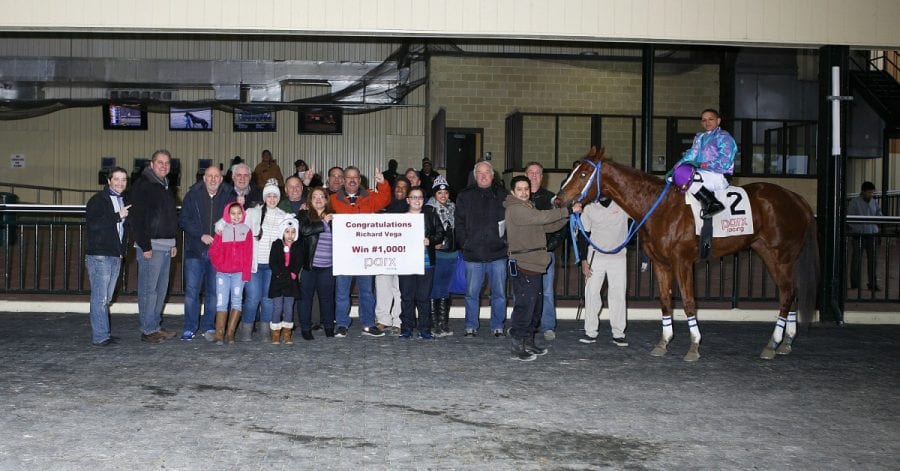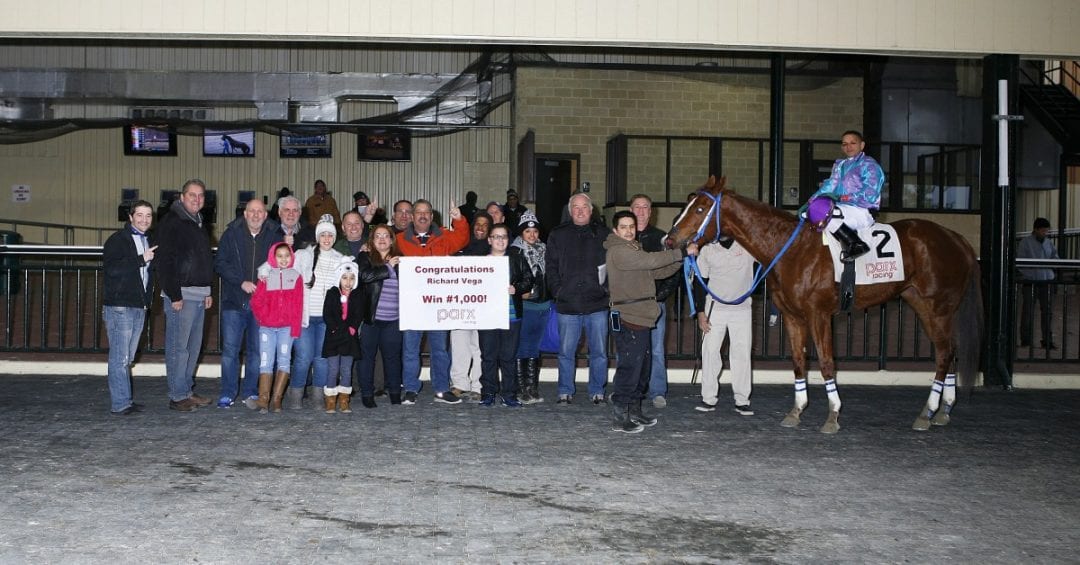 Trainer Richard Vega got his 1,000th career win when Masio scored today at Parx. Photo By Taylor Ejdys/EQUI-PHOTO
by Frank Vespe
What's the difference between 999 and 1,000?
In the case of trainer Richard Vega, it's a mere nose.
Masio, a horse Vega trains for Carlota Stable and Spyradon Karagiannis, won a $40,000 lifetime claiming race this afternoon at Parx Racing by a nose and in so doing provided Vega the 1,000th victory of his career.
Vega has won 1,000 races from 5,673 career starters, and his horses have earned more than $16.2 million.  This season his horses have earned over $650,000, and he's among the top 30 trainers at Parx Racing.
Vega, who earned his first win in 1992, won a career-high 107 times in 1998, and he finished in the top 100 trainers nationally by wins in three straight years, 2000-2002.  His runners have topped $1 million in earnings six times, most recently in 2011.
In today's race, jockey J. D. Acosta hustled Masio, who went off at 8.90-1, to the early lead along the rail.  Masio had a narrow lead after a quarter-mile in 22.86 seconds and extended that advantage to a half-length at the half-mile marker.
In the stretch, Masio kicked clear to a two-length lead.  But Girls and Guns, in fourth after a half-mile, was mounting a rally under Mychel Sanchez — a rally that would fall just a nose short.
Yet Vega's wait wasn't quite over.  Juan Vazquez, trainer of fourth-place finisher Trousseau, lodged an objection against the winner for interference at the start of the race.  Trousseau finished four lengths behind the winner.
Ultimately, the stewards dismissed the claim, leaving Vega to celebrate his milestone victory.