We're excited to add a new feature to The Racing Biz in the form of Dottie Miller's PhotoBlog.  Dottie, a talented photographer often found at Maryland racetracks (and other places where horses gather), will from time to time share some of the photos she really enjoys and discuss what she likes about them and why they speak to her.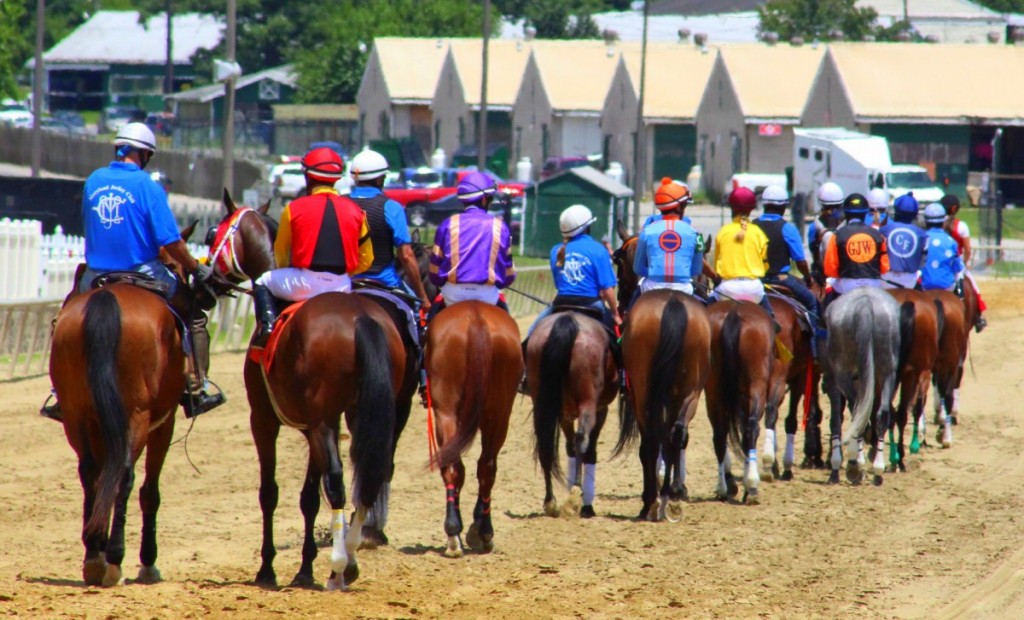 DOTTIE SAYS:
I positioned myself by the paddock scales and took this shot with my zoom lense. I loved all of the different colors with the silks and the horses. It's enjoyable to look at as you see something new each time.
[su_divider top="no" style="double" size="9″]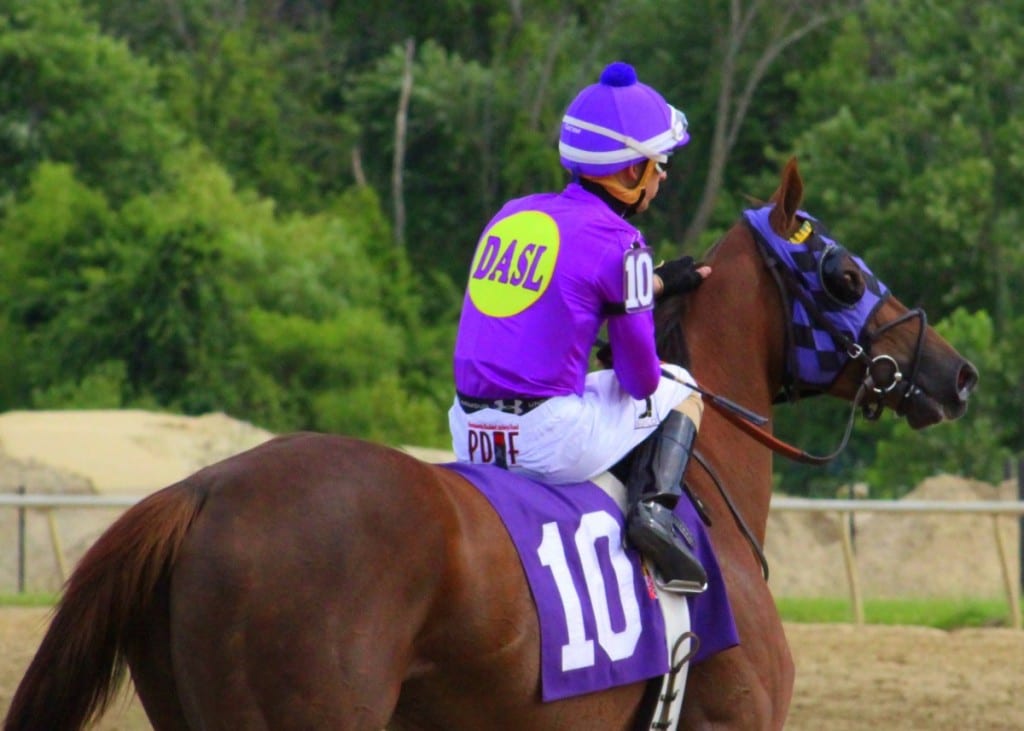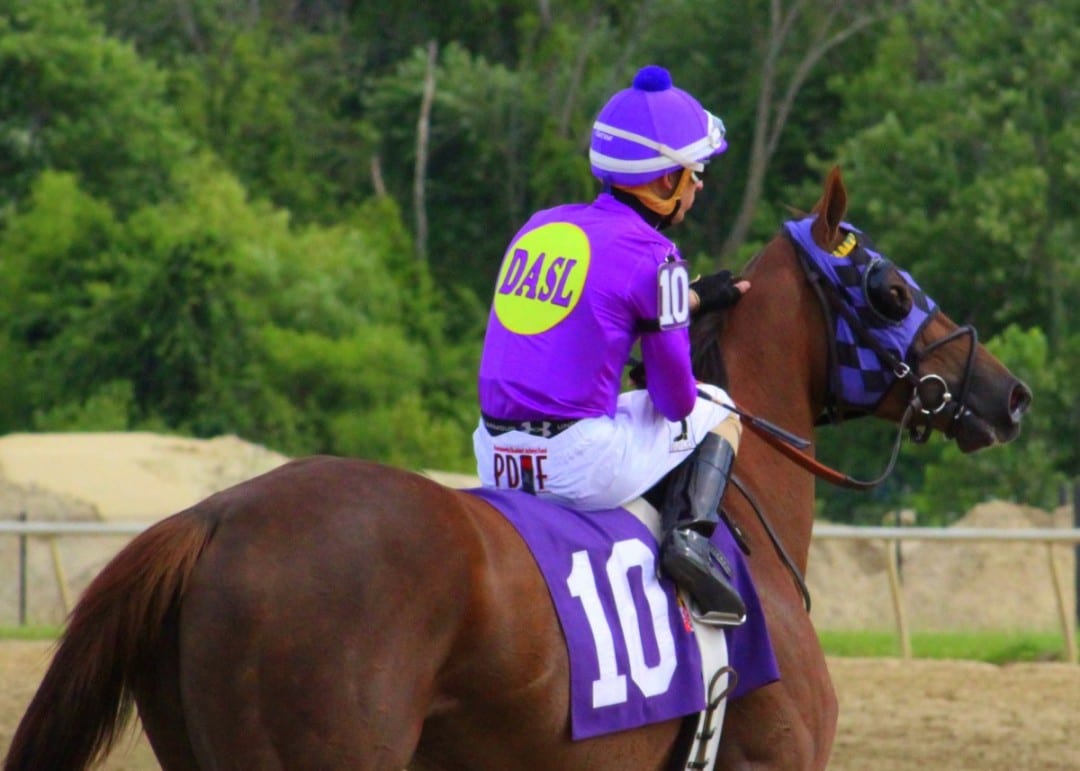 DOTTIE SAYS:
Here's one of Alex Cintron on an Ollie Figgins horse, Sweet Liam. I took this shot from the gap while the horses were warming up. I found the colors of the silks and blinkers to stand out against the trees in the background and wanted to capture the rider soothing and petting the horse.