We're excited to add a new feature to The Racing Biz in the form of Dottie Miller's PhotoBlog.  Dottie, a talented photographer often found at Maryland racetracks (and other places where horses gather), will from time to time share some of the photos she really enjoys and discuss what she likes about them and why they speak to her.
DOTTIE SAYS:
I repositioned myself on the first turn for the day and noticed the historic Baltimore church in the background. Everyone always loves the term "horse religion" so how appropriate.
[su_divider top="no" style="double" size="9″]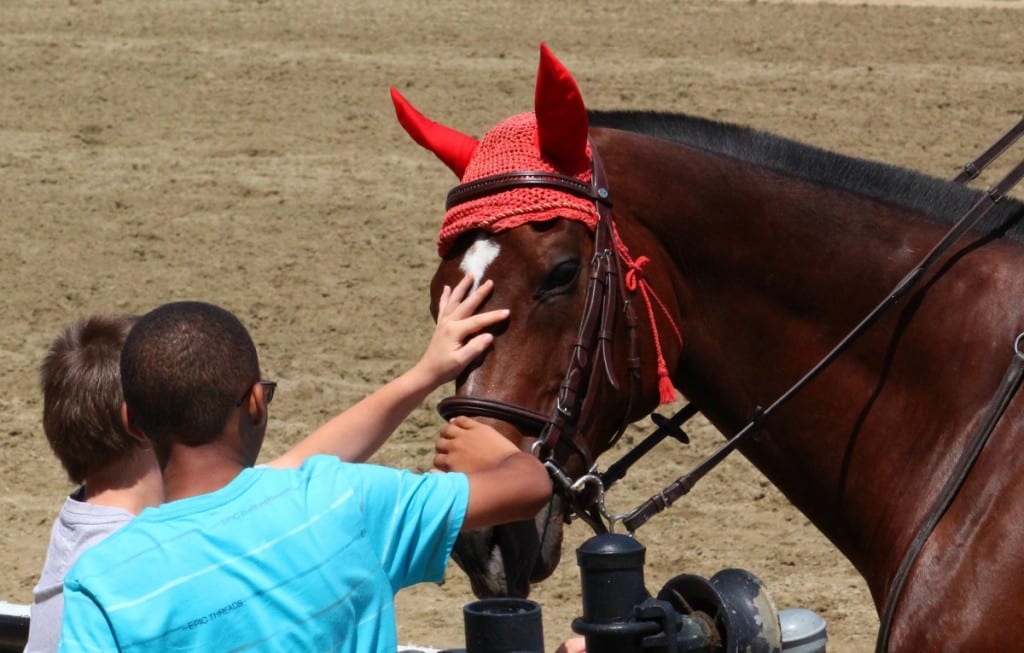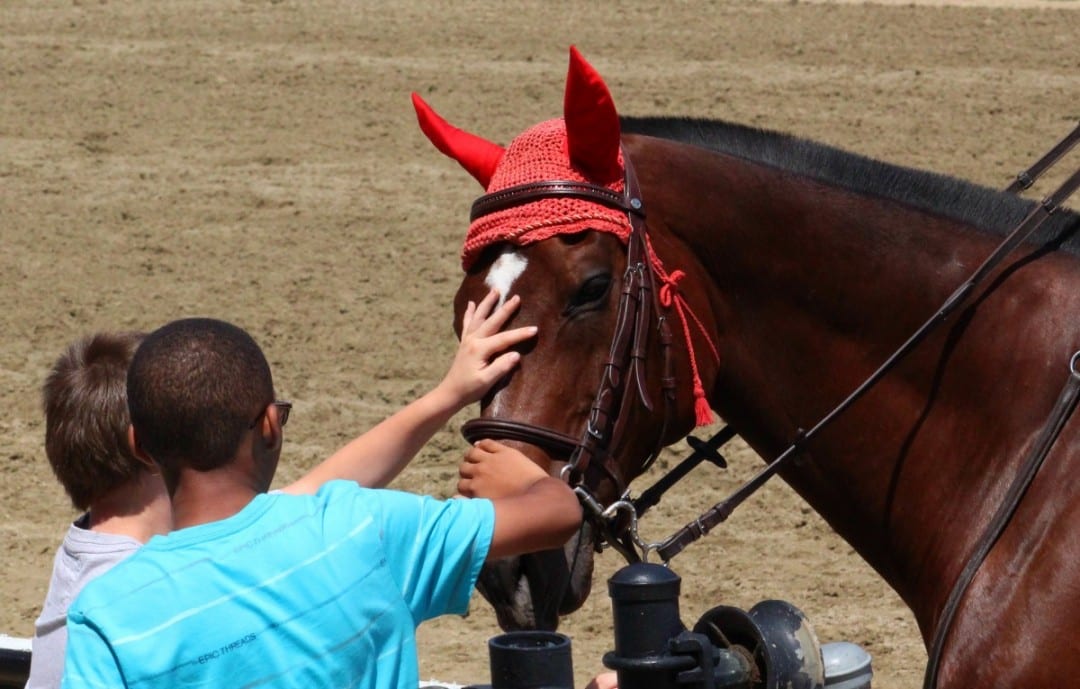 DOTTIE SAYS:
Admiring him from afar all day, the kids finally asked prior to the 7th race if they could pet the outrider's pony.  I love seeing younger fans at the track and these boys spent the entire day asking questions and looking at the horses.