Virginia to offer owner bonus for mid-Atlantic victories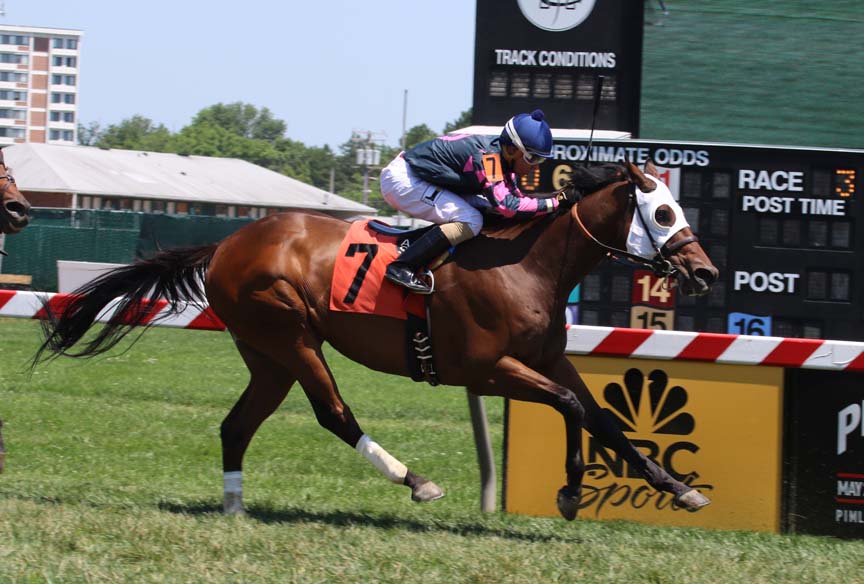 Rose Brier, with four non-stakes wins in the mid-Atlantic, is one horse that could benefit from Virginia's new program.
From a Virginia Horsemen's Benevolent and Protective Association/Virginia Thoroughbred Association release
The Virginia Horsemen's Benevolent & Protective Association (VHBPA) and the Virginia Thoroughbred Association (VTA) will implement a new Owner's Bonus program beginning this Friday July 1st that will reward owners of Virginia-bred horses that win a non-stakes overnight race at Mid-Atlantic region racetracks.
The new bonus program will add a 25% bonus to the purse earnings of any Virginia-bred that wins an unrestricted overnight race at a Maryland, West Virginia, Delaware, New Jersey, New York or Pennsylvania track. There will be a $10,000 cap on any single reward. The program, which was unanimously approved by the state Racing Commission at its June 21st meeting, will continue through December 31st.
"It is the responsibility of bonus winning owners to contact the VTA and to submit a W-9 form," said VTA Executive Director Debbie Easter. "Bonus checks will be sent out at the end of each month, so we encourage winning owners to get us that information by the 20th of each month. Any W-9s received after the 20th will be processed and mailed in the following month's cycle." That tax form and additional bonus program details will be available at www.vabred.org , www.virginiahorseracing.com and www.vhbpa.org.
"We hope this new program will help current owners of Virginia-breds while we rebuild our race program," said VHBPA Executive Director Frank Petramalo. "Virginia Breeders have always produced a quality product. This new regional owner's program added to our nationwide Breeder's program will help boost the appeal of Virginia-breds in the market place."