Improvements and events to mark Laurel summer stand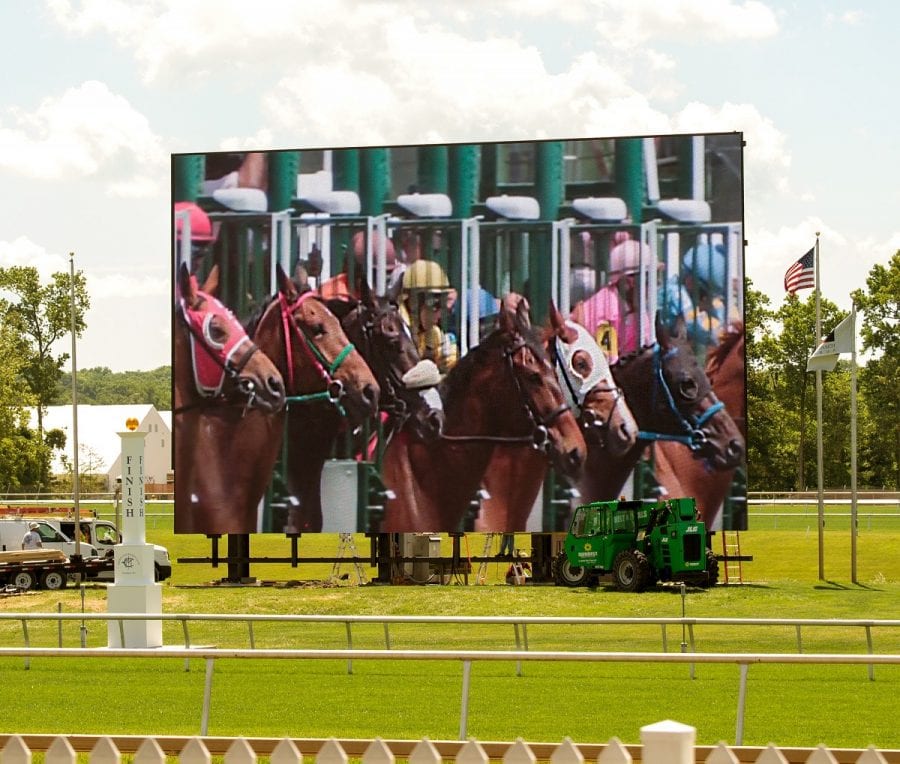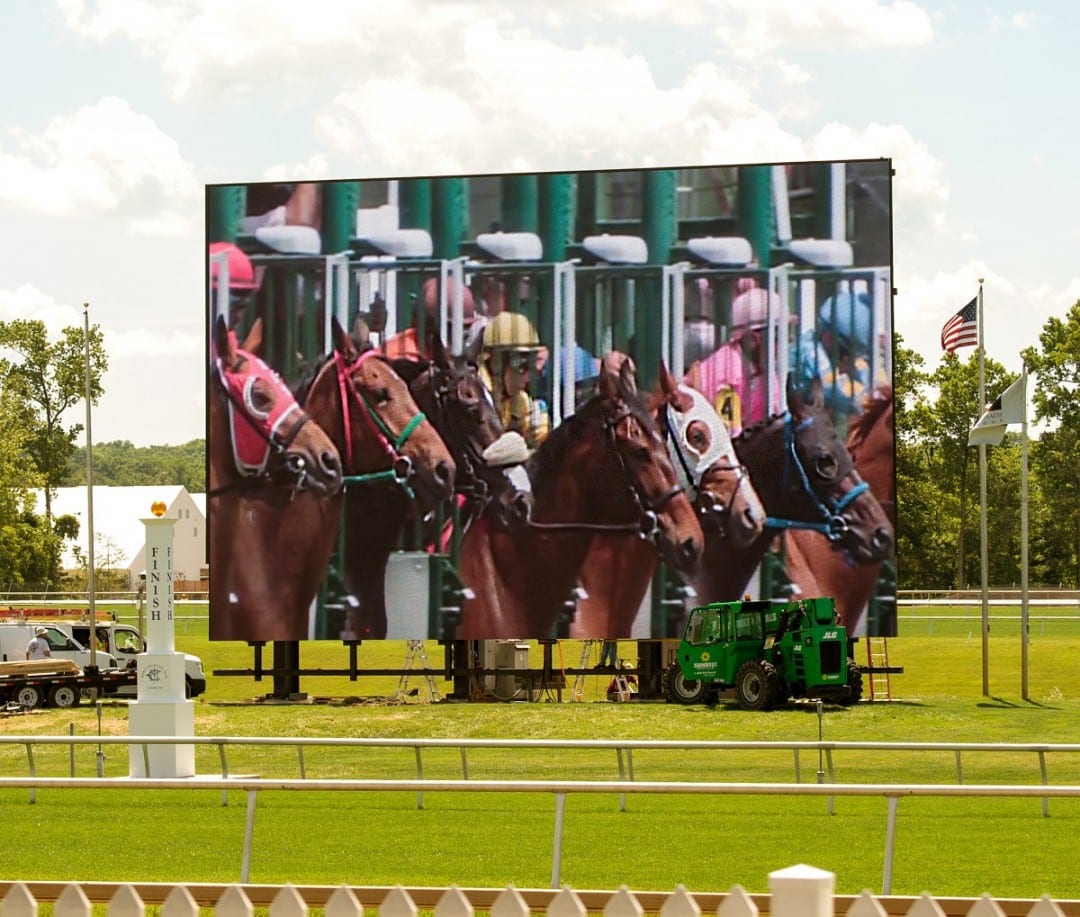 From a Maryland Jockey Club release
Coming on the heels of a successful 28-day Preakness Meet at Pimlico, the Maryland Jockey Club shifts live racing back to Laurel Park for the opening of its summer meet with a nine-race twilight program Friday, July 1.
First race post time is 3:40 p.m.
A total of 94 horses were entered for Friday, an average of 10.4 starters per race topped by 16 in the finale, a $22,000 maiden claiming event for 3-year-olds and up at 5 ½ furlongs on the Dahlia Turf Course.
Highlighting the card are a $40,000 maiden event at five furlongs on the main track for 2-year-old fillies in Race 7 featuring the debut of Sagamore Racing homebred Riley's Choice, and a $45,000 optional claiming allowance for 3-year-olds and up going 1 1/16 miles on the All Along Turf Course in Race 8.
Maryland's leading trainer in 2014 and 2015, Kieron Magee has won or shared four consecutive meet titles heading into the summer stand. He tied Mike Trombetta with eight wins last summer at Laurel and led Laurel's 2015 fall and 2016 winter-spring meet prior to his second straight Pimlico title.
Trevor McCarthy looks for his third straight Maryland meet championship after winning six races in his final two days to clinch the Pimlico title with 29 victories on closing day, June 26.
The 24-day summer meet at Laurel will offer racing on Fridays, Saturdays and Sundays through Sunday, Aug. 21 with free admission and general parking. There will be a special holiday program Monday, July 4 and no live racing on Friday, July 8.
First race post time on Saturdays and Sundays is 1:25 p.m.
Among the upgrades is the installation of a new LED, high-definition board measuring 36-feet high and 56-feet wide for the infield, part of an ongoing $20 million renovation and improvement program at Laurel.
Each of the eight Friday twilight programs will begin at 3:40 p.m. and feature live music from 4 to 8 p.m., casual food and $3 domestic beer and $4 frozen margarita drink specials. Friday's opening band will be the Latin performers Band Mambo Combo.
Other bands scheduled to perform are Crushing Day (90s and variety) July 15, Lovely Rita (top 40, dance, rock) July 22, Dean Crawford (country) July 29, The Reagan Years (80s) Aug. 5, Sons of Pirates (Jimmy Buffet, beach) Aug. 12, and Love Cannon (bluegrass 80s) Aug. 19.
On Sundays, Laurel will offer brunch as well as a Kids Zone with pony rides, crafts, a petting zoo and weekly guest speaker. Brunch is $22 for adults and $11 for kids ages 3-11, with bottomless Mimosas and Bloody Marys available for another $12.
Laurel will play host to the FEGENTRI International Federation of Gentlemen & Lady Riders race on Saturday, July 23. Founded in 1955, FEGENTRI's main purpose is to promote international races for male and female amateur riders. France's Lara Le Geay won the last FEGENTRI race in Maryland aboard 30-1 long shot No Delay June 9 at historic Pimlico Race Course.
Friday, Aug. 12 is Crab Feast at Laurel, serving up all you can eat crabs, chicken, corn on the cob and more from 4 to 8 p.m. for $45 per person. Tickets can be purchased by contacting group sales at 301-725-0400.
Maryland Pride Day has been set for Saturday, Aug. 20 with t-shirt and horse tattoo giveaways complementing a card full of Maryland-bred stakes and other state-bred races.