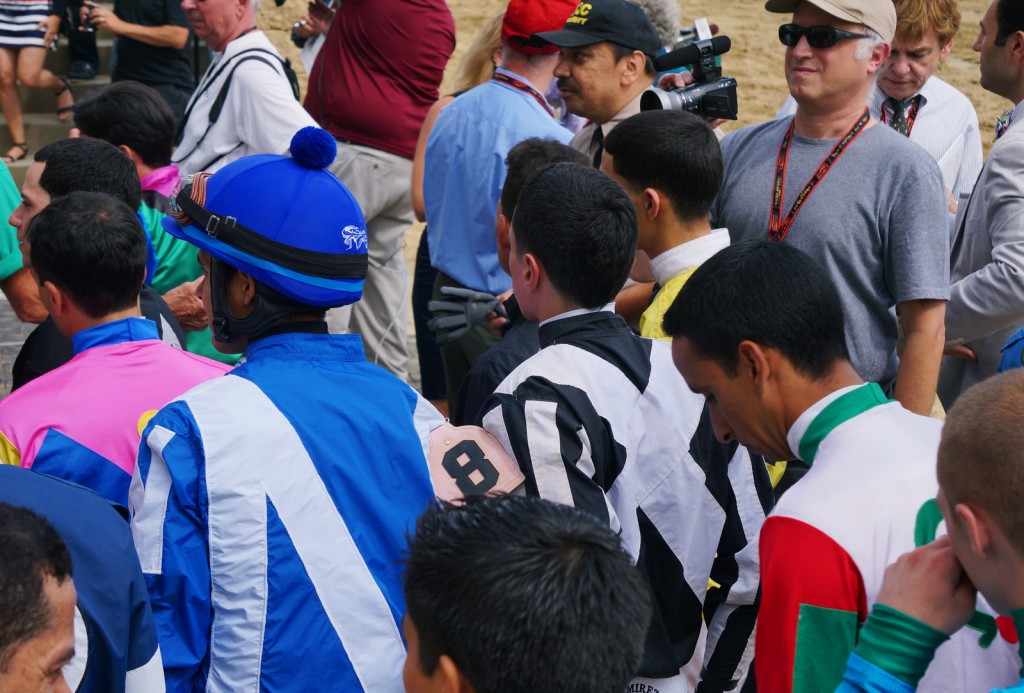 From a Jockeys' Guild release
The annual Jockeys' Guild Assembly will be held in Hollywood, Florida, on Tuesday, February 16 and Wednesday, February 17 at the Seminole Hard Rock Hotel and Casino. A welcome cocktail party reception will be held Monday evening, February 15.
The Assembly, a gathering of Thoroughbred and Quarter Horse riders from across the country, will focus on issues of importance to the members including health, safety and insurance updates, as well as other industry issues affecting jockeys.
"All Guild members should make it a priority to attend the Assembly," said John Velazquez, Chairman of the Jockeys' Guild. "Since Monday, February 15th is a holiday and many tracks are running on that day, we moved the sessions to Tuesday and Wednesday in order to allow those who will have riding commitments to be able to attend."
"One of the best parts of our annual Assembly is spending time with our fellow riders, added G.R. Carter, Vice-Chairman of the Guild. "We come from various backgrounds and can share our different experiences and learn from them."
"It's in the best interests of all of our members to make the effort to join us and provide feedback on the issues and future priorities of the Guild," said Terry Meyocks, National Manager of the Jockeys' Guild.
In addition to the morning and afternoon session, an awards banquet will be held at Gulfstream Park Tuesday evening, February 16th honoring recipients of the Lafitt Pincay, Jr. Award, the Jacky Martin Award and the Eddie Arcaro Award.