Today's Grade 1, $1.5 million Preakness Stakes was a simple race won in the very first jumps.  American Pharoah broke slightly awkwardly but was able maintain his position along the rail, take the lead, and gradually pull off to a seven-length triumph.
THE POST-BY-POST REVIEW
THE BREAK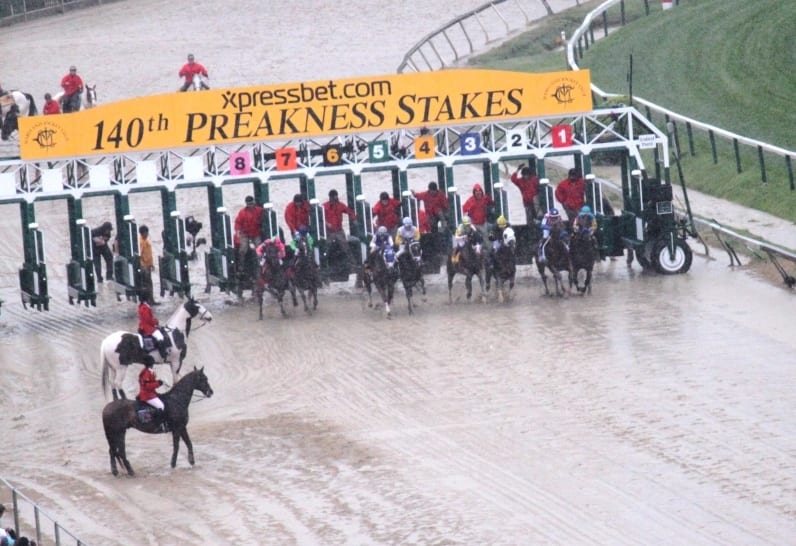 As the horses break from the gate, #1 American Pharoah, leaving from the inside stall, breaks inward and bumps with stablemate Dortmund.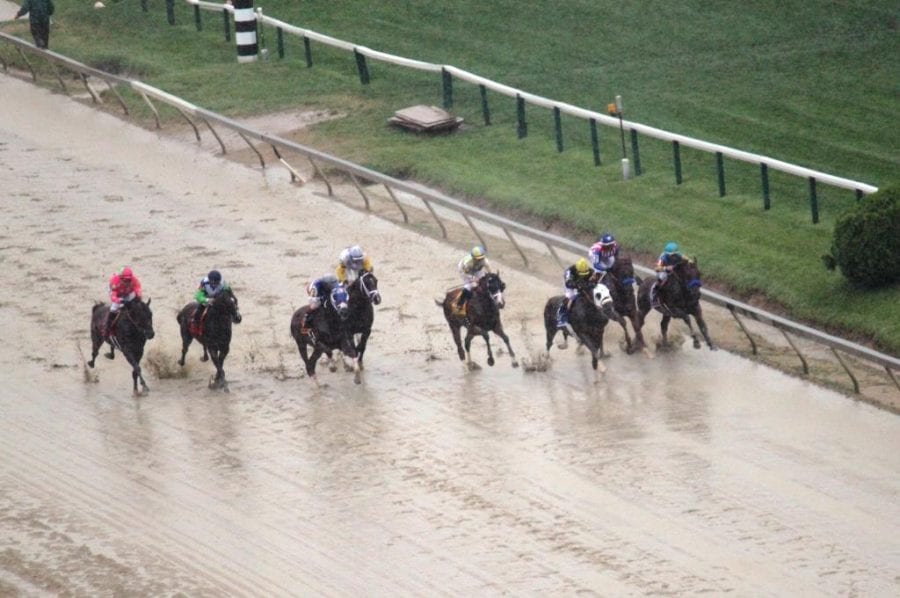 Dortmund, usually a front-running sort, was rated back by jockey Martin Garcia. That leaves an inviting path along the rail for American Pharoah and Victor Espinoza, and the pair accelerates up the rail.
BY FOR THE FIRST TIME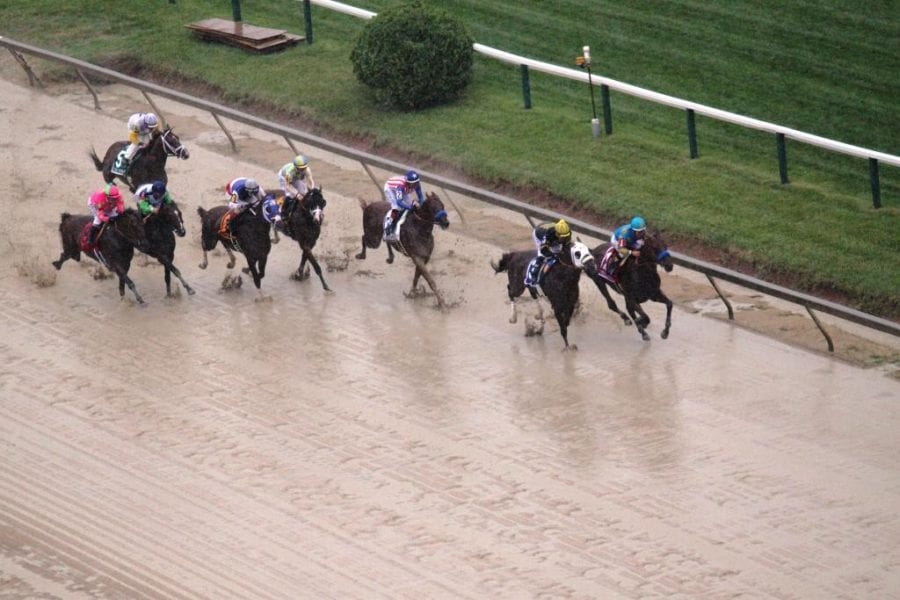 As the race starts to take shape, American Pharoah takes the lead but is confronted by longshot Mr. Z.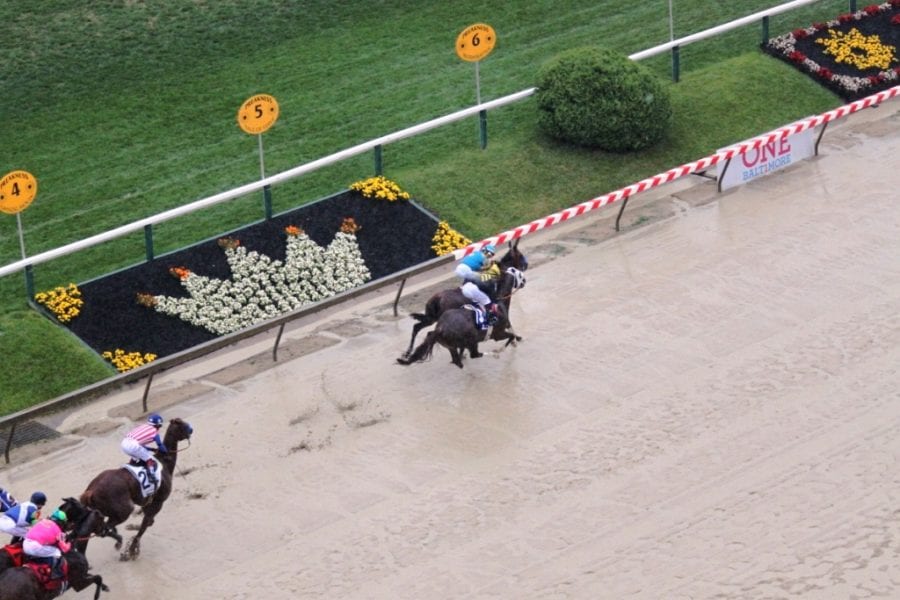 Note Victor Espinoza in this shot.  He looks to his right and sees Mr. Z, a longshot about whom he need not worry.  No other horse is closer than Dortmund, who's already been taken out of his best game.  This, he seems to be thinking, is a good spot.
ON THE FIRST TURN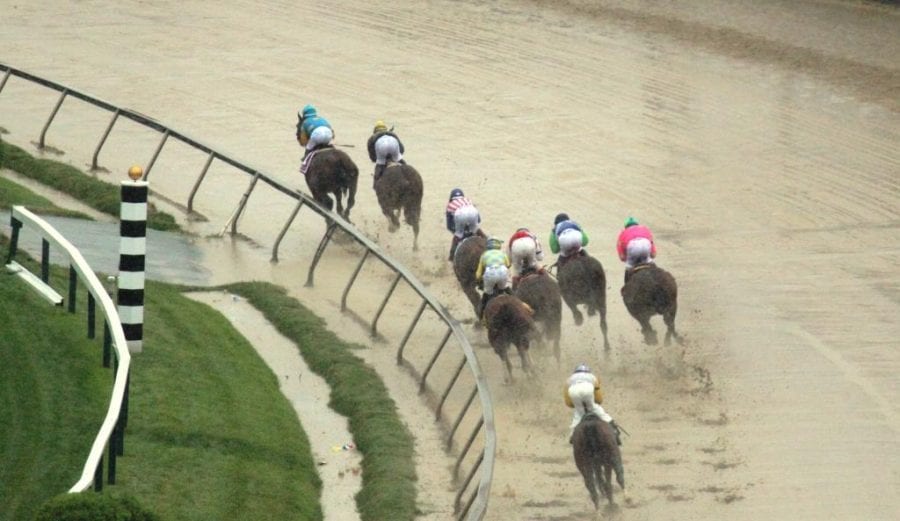 American Pharoah drags the field into the first turn, with Mr. Z up close and Dortmund a few lengths farther back, just ahead of a wall of horses.
ON THE BACKSTRETCH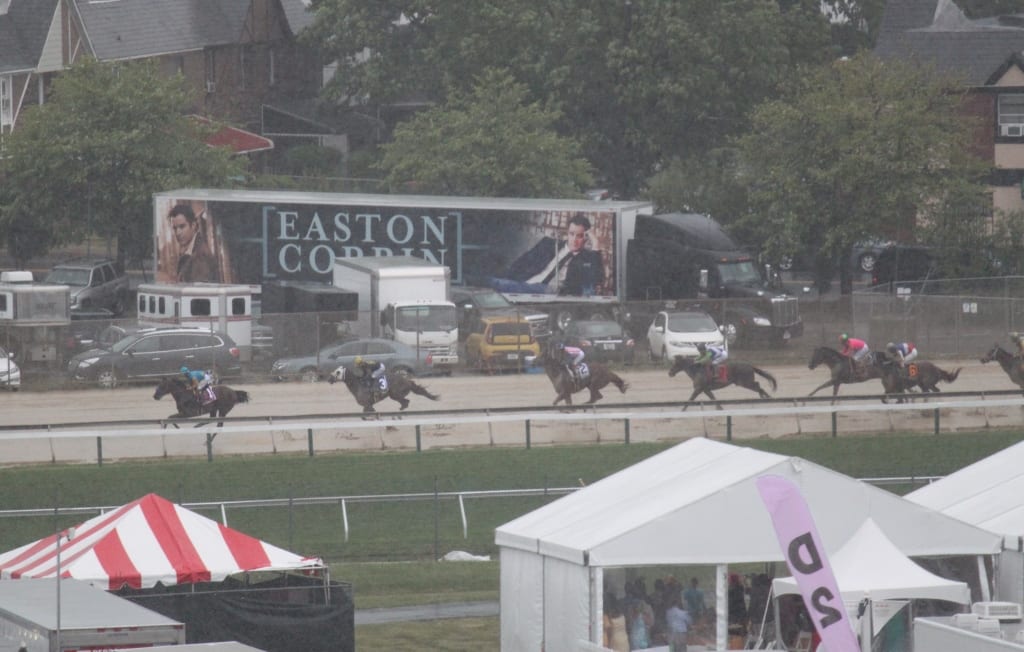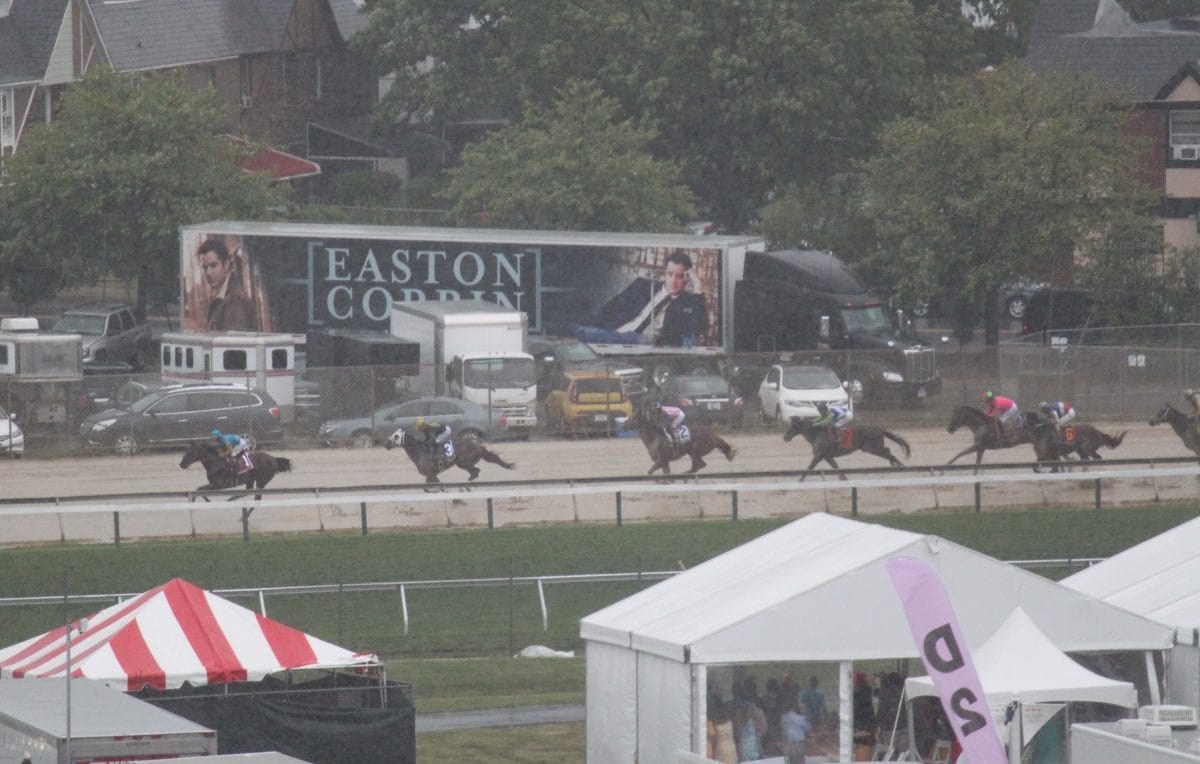 American Pharoah opens up a three-length lead on Mr. Z, with a similar margin back to Dortmund.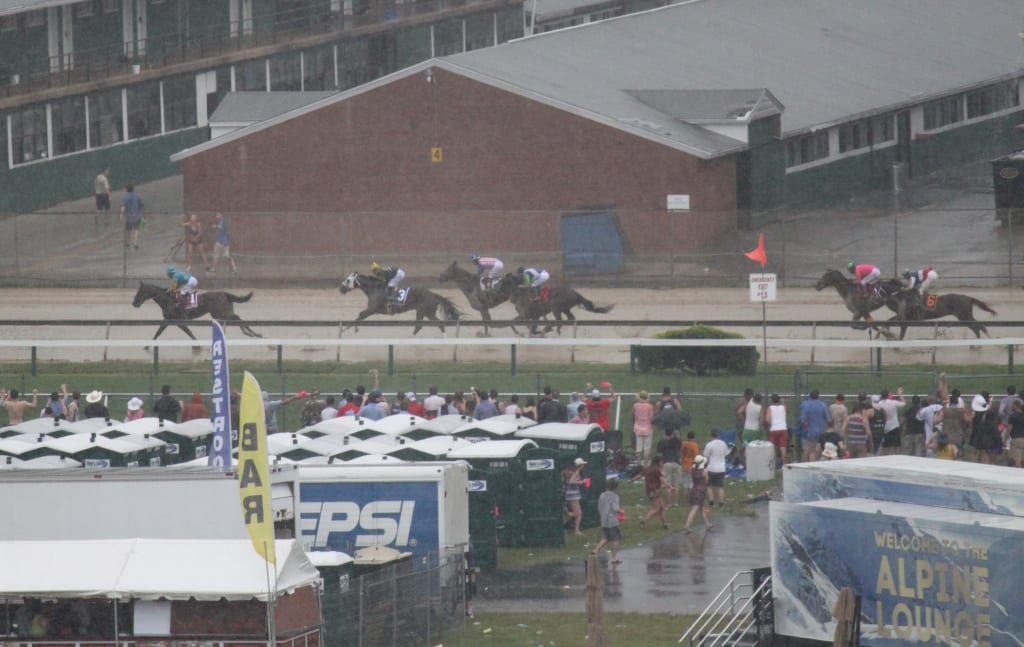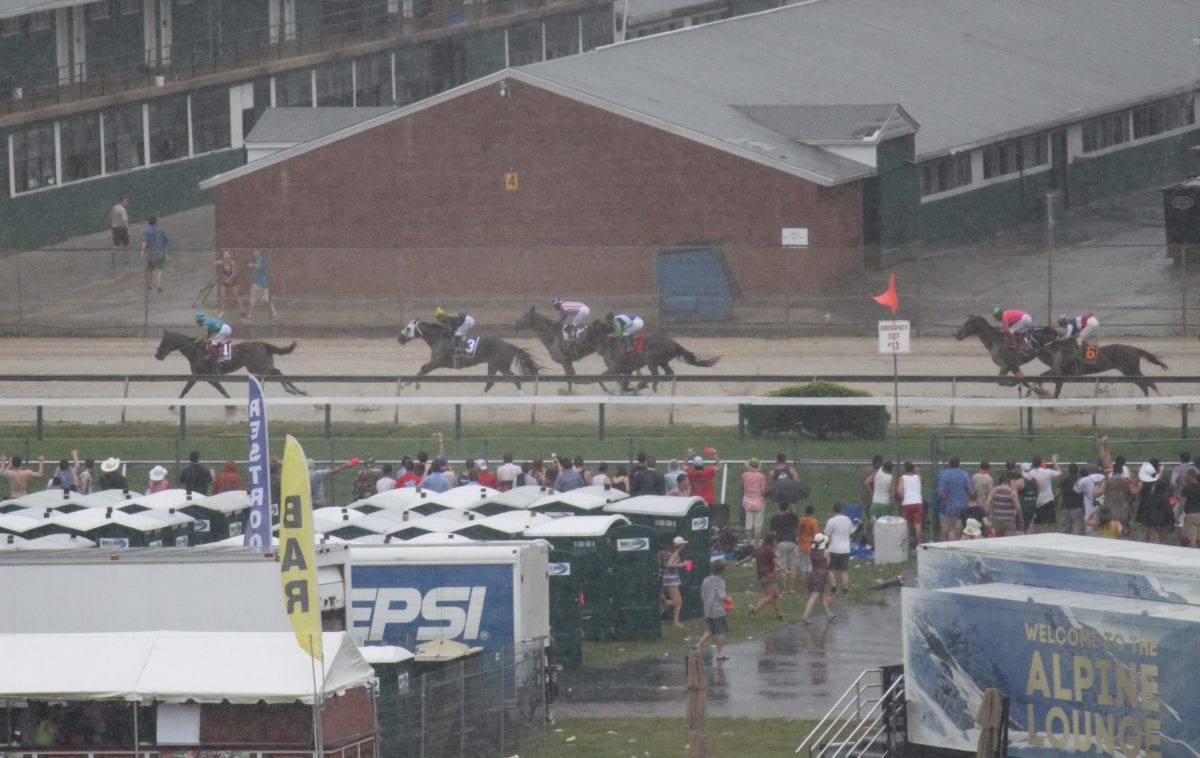 As the field approaches the far turn, American Pharoah remains in command, with Mr. Z, Dortmund, and Divining Rod beginning to take closer attendance.
THE FAR TURN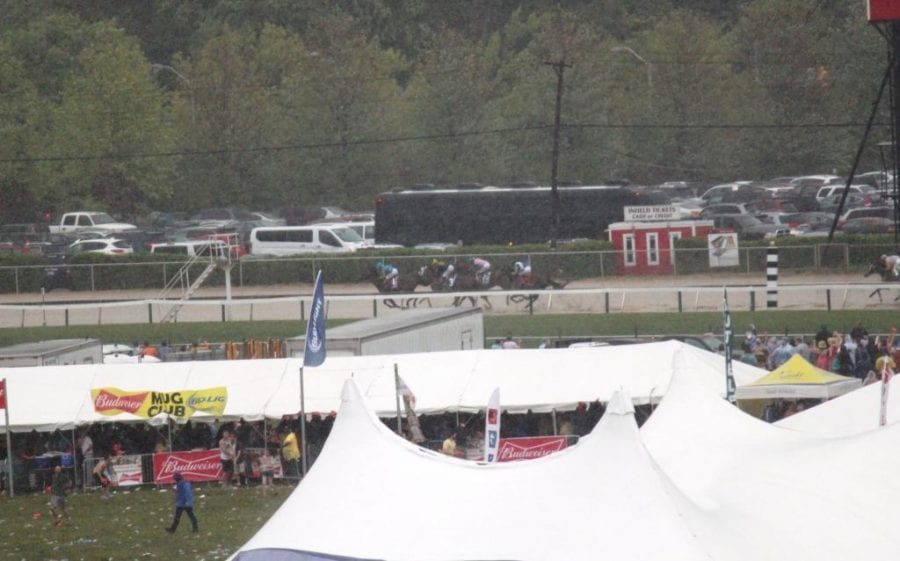 As the field hits the far turn, the cavalry arrives to confront American Pharoah.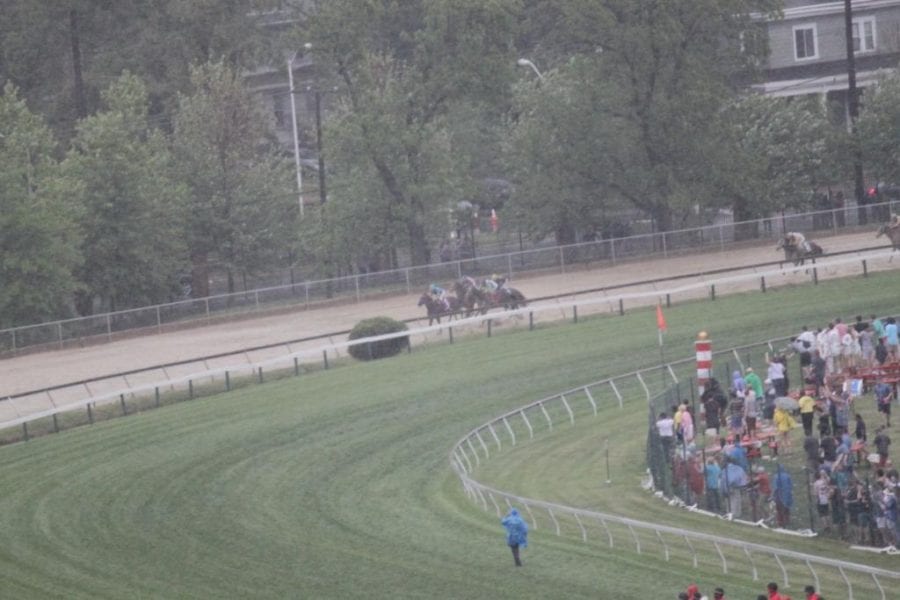 American Pharoah continues to hold the field at bay, but as they round the turn, most of them seem to have a winning shot.
INTO THE STRETCH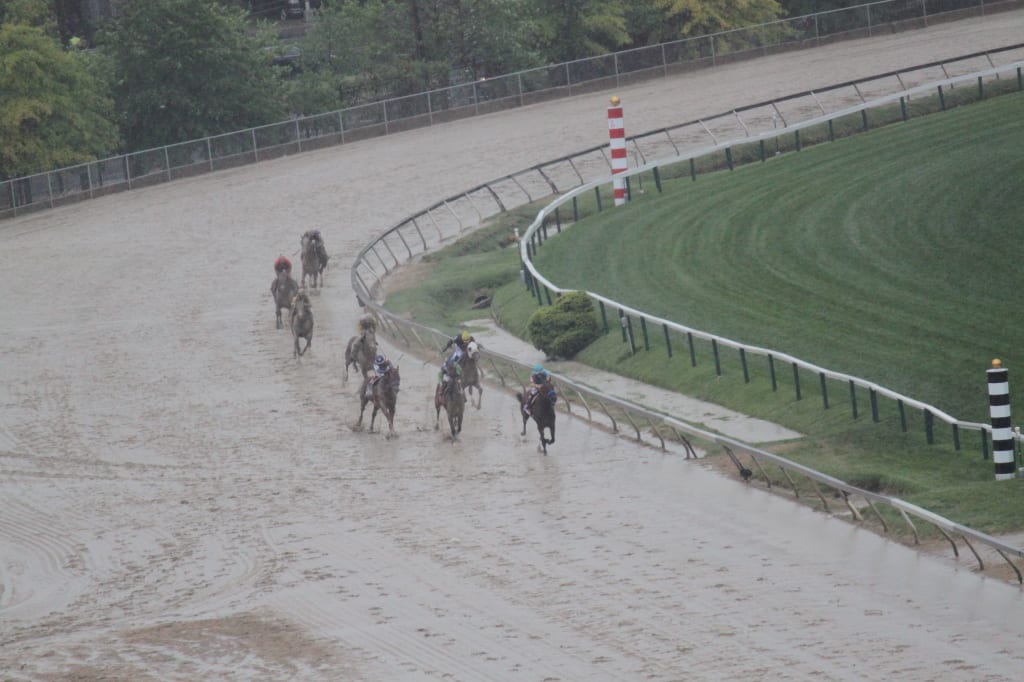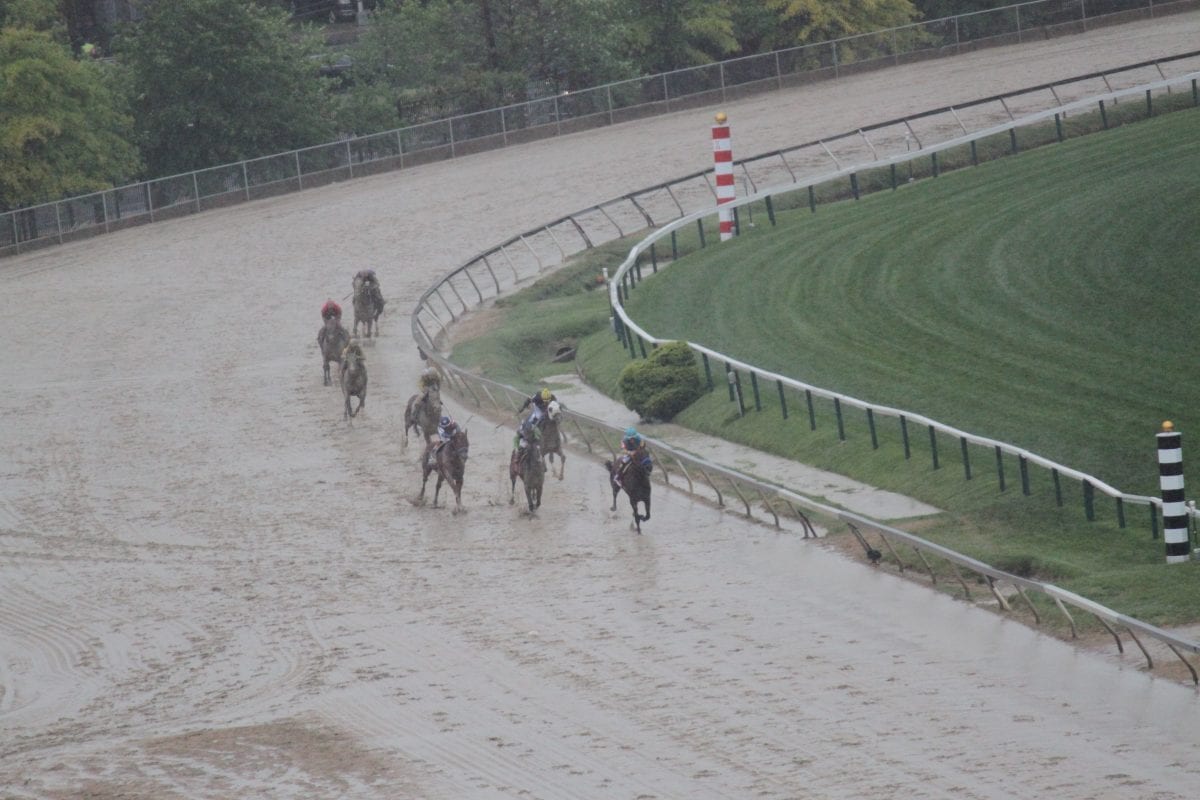 As the field hits the head of the lane, American Pharoah finds another gear.  Mr. Z (on the rail) is done and begins to fade (here to fourth).  Divining Rod (between) gives chase, and Dortmund looks to find more.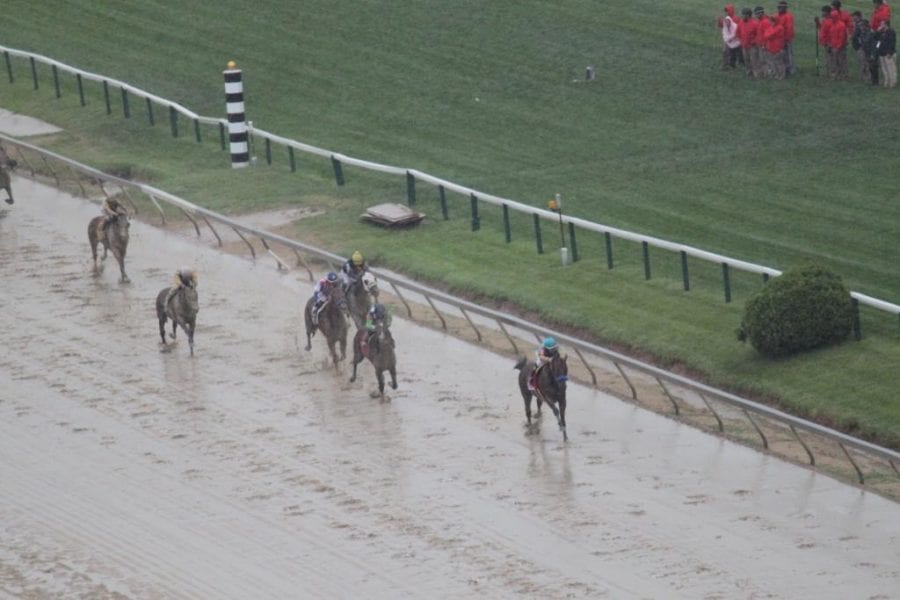 American Pharoah pulls away.  Divining Rod continues to give chase, while Dortmund drops in behind him.  Tale of Verve, here on the outside in fifth, begins to rev up for a late run into the exacta.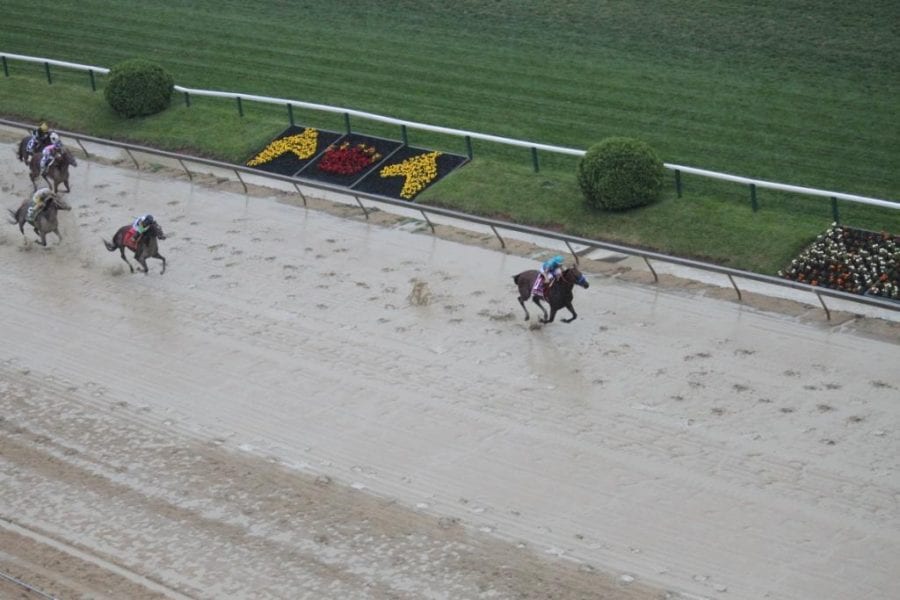 It's all over, as American Pharoah pulls away to a big lead.  The only remaining drama: will Tale of Verve get up for second?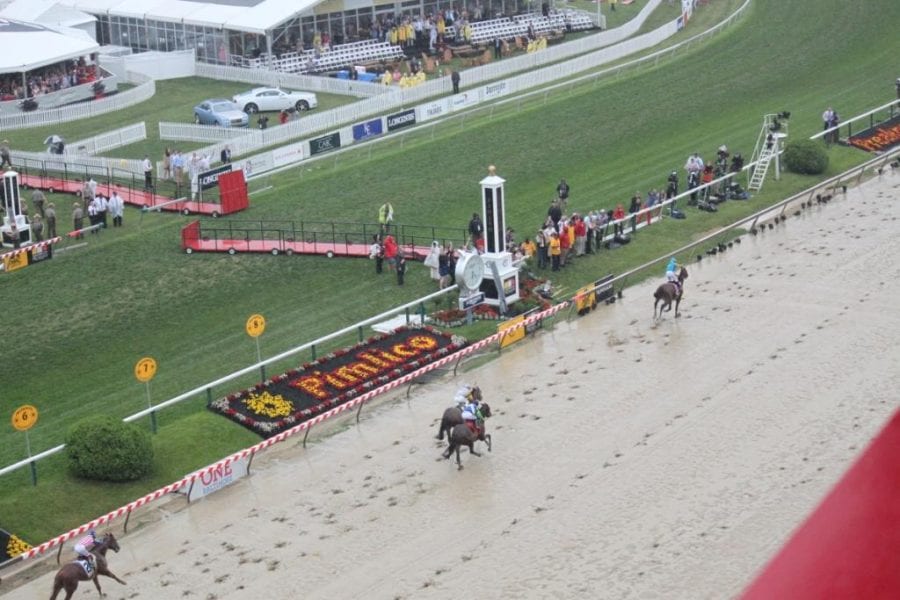 The last question is resolved: Tale of Verve gets up for second, seven lengths behind American Pharoah, who will head to New York with a Triple Crown chance in the offing.