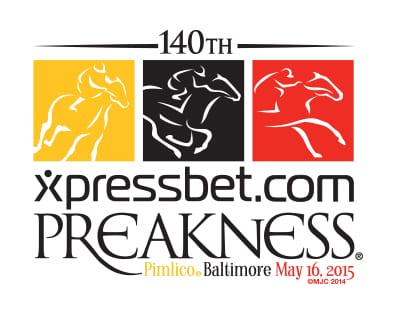 From a Maryland Jockey Club release
Hall of Fame trainer D. Wayne Lukas reported this afternoon that multiple graded stakes-placed Mr. Z has been sold and entered in the Preakness Stakes.
Brad Kelley's Calumet Farm purchased Mr. Z from his previous owner, Ahmed Zayat, who also owns Kentucky Derby winner and likely Preakness favorite American Pharoah.
"He is entered with Calumet," Lukas said. "You always worry about any horse deal until it's chiseled in stone. We're dotting all the  I's and crossing the T's. They have reached an agreement. I've been on the phone negotiating and doing the dialogue. I'm just the messenger in this case."
Mr. Z arrived at Pimlico Tuesday afternoon with five other Lukas-trained horses being aimed at Preakness weekend stakes. Most recently, the Malibu Moon colt finished 13th in the Kentucky Derby.
"He's doing well," Lukas said. "I galloped him over the track this morning and he handled it really well."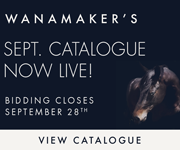 Lukas has won the Preakness six times, most recently with Oxbow in 2013. Oxbow was also owned by Calumet Farm.
"I don't know that I pushed the sale. The sale just came through conversation and dialogue," Lukas said. "Mr. Z is a pretty well-bred horse. He might be the best bred horse in the Preakness if you look at it real critically. Brad flat asked me, 'Would you run him,' and I said if I owned him, I'd run him."
Corey Nakatani will ride Mr. Z in the Preakness.
Firing Line 'Fit and Fresh' for Preakness Stakes
Trainer Simon Callaghan returned to Southern California to tend to his Santa Anita-based stable shortly after he saddled Firing Line for a gutsy second-place finish behind American Pharoah in the Kentucky Derby.
The 32-year-old trainer left Arnold Zetcher's 3-year-old colt in the capable and trusted hands of assistant trainer Carlos Santamaria and exercise rider Humberto Gomez at Churchill Downs to prepare for Saturday's Preakness Stakes.
All of the updates on Firing Line's training have been positive, said Callaghan prior to leaving California to reunite with his Sunland Park Derby (G3) winner at Pimlico Wednesday afternoon.
"Carlos and Humberto have been happy with the way the horse has been training. Everything seems to have gone perfectly between the Derby and now," Callaghan said. "He seems to have really good energy. He's seems very happy. He's showing all the signs you want to see going into a big race."
Based on his staff's reports, Callaghan designed Firing Line's training program for the Preakness. While none of the four Derby starters scheduled to run Saturday will have had workouts prior to running in the Middle Jewel of the Triple Crown,  Firing Line was allowed to open gallop while finishing up his morning trips around the Churchill oval Sunday and Monday.
"We didn't want to breeze him between the two races. He's feeling really good and has had lots of energy, so we decided to give him slightly more open gallops just to keep him calm, so he's not too fresh with not doing any breezes in two weeks," Callaghan said. "The horse is really fit and fresh going into a big race."
Firing Line walked Wednesday morning before being vanned to the Louisville airport.
Danzig Moon Gallops before Churchill Departure
John Oxley's Danzig Moon went through his morning regimen at Churchill Downs, galloping 1 ½ miles under exercise rider William Cano, before being vanned to the Louisville airport. The son of Malibu Moon was the only Preakness entrant to train at Churchill.
The fifth-place finisher in the Kentucky Derby, he has been a true road warrior as a 3-year-old and will be racing at his fifth venue in as many starts for trainer Mark Casse. His only win was a maiden-breaker at Gulfstream in early February, but he finished fourth in the Tampa Bay Derby (G2) and second in the Blue Grass(G1) before trying the Kentucky Derby.
Danzig Moon ran into traffic during his Derby journey.
"I mean that's one of the reasons we're coming," Casse said. "He got knocked around pretty good in the Derby, but he's a fighter. You always like smaller fields; there's less horses you have to beat. Normally there's less traffic in the Preakness, so we're looking forward to a little smaller field."
Casse's son, Norman, has been supervising the colt's activities in Kentucky. He will be joined by his Canadian-based father at Pimlico on Thursday.
Meanwhile Wednesday morning at Churchill, Charles Fipke's Tale of Verve, who broke his maiden last time out in a 1 3/16-mile race, walked under tack in trainer Dallas Stewart's shedrow.
Divining Rod: The Name Game
Gretchen and Roy Jackson settled on Divining Rod when naming their Lael Stables' colt out of broodmare Precious Kitten. The name is connected to top sire Tapit, Gretchen Jackson said.
Long before technology made it easy to see whether water or metals were under ground, a divining rod – a y-shaped stick or rod – was used in dowsing a pseudoscientific attempt to determine where to start digging.
Once the water was found, she noted the next step was to tap into it, or tap it. Gretchen Jackson acknowledged that people have trouble making the connection.
"It's so hard to name a Tapit," she said. "It's not the best name, but if he wins, it will be a great name. The horse makes the name, I think."
Precious Kitten, a multiple Grade 1 winner purchased from Ken and Sarah Ramsey, has a Medaglia d'Oro yearling and dropped a full sister to Divining Rod in April.
The Jacksons are longtime breeders. Among their many successes was Barbaro, the Kentucky Derby winning colt who suffered catastrophic injuries in the 2006 Preakness.
Divining Rod had a routine morning Wednesday at Fair Hill Training Center in Elkton, Md.
"He's doing great," trainer Arnaud Delacour said. "He galloped a mile and a half on the dirt track this morning. It was in perfect condition. I was very happy with everything. He cooled out OK. So far, so good."
Delacour said that the colt will gallop again on Thursday morning before vanning to Pimlico Race Course.
Corrales Confident Bodhisattva Ready to Step Up
Owner/trainer Jose Corrales sent Bodhisattva to the Laurel Park track Wednesday morning for a 1 ½-mile gallop and some schooling at the gate. He plans to van the colt to Pimlico Thursday morning.
Corrales realizes his colt has to step up to compete with the likes of Kentucky Derby winner American Pharoah and the group of Derby also-rans entered for the Middle Jewel, but he's optimistic he can make an impression Saturday.
"This horse has got what I think a horse should be," he said. "Everything feels OK so far. You go with a mentality that he can compete and you see how he does. Thank God he keeps sound and he keeps improving. I know he's not 100 percent (potential) yet, but he's a much better horse now than when he ran at Aqueduct in the Grade 2 Remsen) last year. He was nothing compared to the level he is right now. He's now mature."
Corrales is hoping that the projected smallish field of eight will also boost his chances. He thinks he has one of the field's fresher horses and he's hoping that the wear and tear of the Derby and a quick turnaround for four of the top five Derby finishers might work in his colt's favor.
"You've got to think that these horses from the Kentucky Derby had a lot of preparation to get ready for that race," he said. "I know they are good horses, but they come here two weeks later and have to travel from Kentucky to Maryland. They are super horses, but super horses also get beat. I have a lot of confidence in this horse."