by Frank Vespe
Calling the law and regulations which govern Maryland racing "very antiquated," Maryland Racing Commission chairman Bruce Quade today announced a top-to-bottom review of the state's racing law.  And if he has his way, that review may lead to swifter justice meted out to jockeys with riding violations and harsher penalties for trainers and others who habitually or egregiously violate the state's racing rules.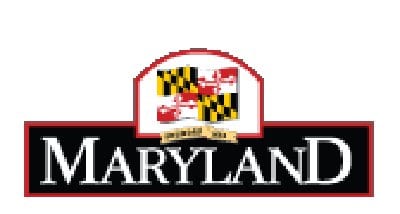 "We have a good story that we're trying to make an excellent story," Quade said in an interview after the meeting.  That story, he said, is of Maryland's efforts to run what he called "a fair, clean, and transparent program."
His announcement seemed to cheer most in the room.
"I think what Bruce [Quade] is trying to do is a great idea," said trainer Tim Keefe, who is also president of the Maryland Thoroughbred Horsemen's Association (MTHA).
"Whatever it takes to level the playing field and give our bettors a fair shot" is something the Stronach Group, owner of Maryland's two major racetracks, will support, said Stronach Group chief operating officer Tim Ritvo.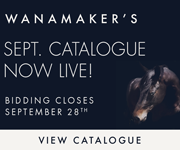 "We're in agreement," added Bill Rickman, who in Maryland owns the harness track and casino at Ocean Downs and also owns Delaware Park.
The Quade proposal has several elements.  First is a review, already commenced, by the Attorney General's office to ensure that the existing law and regulations are current and up-to-date.
Second will likely be modifications to the state's current practice regarding appeals of penalties, including as regards jockeys.  Jockeys who appeal penalties given them by the stewards for riding infractions can often drag proceedings out for several months.  The net effect is that they can often take suspensions whenever is convenient for them — sometimes even while injured.
"There's a lot of loopholes that allow for people to play the system in a minor way," Quade commented during today's Commission meeting.  Even garden-variety cases can take six months to resolve, which makes justice a somewhat elusive goal.
"There needs to be accountability," Quade added.
The third prong of his initiative is to review and possibly strengthen and expand penalties for habitual or egregious violations of the state's medication and racing rules.
He pointed to the common case when a trainer receives a suspension, turns the stable over to his assistant and  "the operation continues, and he never misses a beat.  You've heard of no harm-no foul.  This is harm-no foul."
"I believe everything should be on the table," Quade added, from adding days to the penalties to suspending the horse to penalizing the owner or veterinarian "if possible" to the tracks' ruling off recidivists.
He added, "There needs to be a penalty concomitant with the violation."
Keefe said his group favored strengthening the penalties against repeat violators.
"As a trainer, I can take it if I run horses against a trainer, and that trainer has prepared his horses better and has a faster horse than mine, I got no problem with losing to him," he said.  "But I don't like losing to people who habitually have positives in different jurisdictions and some way skirt around, sending their stable to an assistant trainer while they're on vacation.  I think that's the gist of it — just trying to get that sort of situation stopped."
"The MTHA is happy to work on this because we're as committed to the integrity of the game as anybody is," added MTHA General Counsel Alan Foreman.
Quade said that he would charge both the MTHA and the Cloverleaf Standardbred Owners Association (CSOA), which represents that state's harness horsemen, with drafting a penalty structure that accomplishes the goal of rooting out what Keefe called "one or two bad apples."
It makes sense to assign the horsemen the task, said Commission David Hayden.  "It's their responsibility to clean up this game," he said.
Others, however, saw it less as a clean-up action and more as what some called a "proactive step" to continue the momentum gained through Maryland's leadership in adopting the national uniform medication rules.  And, as Foreman pointed out, the state had only a single medication positive in 2014.
"The emphasis ought to be on making a system that appears to be working very well even better," said CSOA president Tom Cooke.
"I think we need to show some restraint because we're not reacting to problems so much as trying to be proactive  in a continuous process of improvement to improve the integrity of racing in Maryland," said Commissioner John McDaniel.  "And I think Maryland has as good an image as anywhere in the country from a racing standpoint. And I think we're just going to continue to build on that."
The next step in the process will be for Quade to draft a one-page document outlining the Commission's goals in this effort.  Once he has Commission agreement on that document, he'll forward it to the horsemen.  He said that he hopes by the next Commission meeting, February 17, to have received input from the horsemen's groups on the document.
"I think that's probably  where they need to focus is on the level of infraction and how egregious it is," McDaniel said with a chuckle.  "You know, there's an old story that you've heard people say is that all people want in this business is an unfair advantage."