by Jim Hague
Growing up in virtual poverty in his native Veracruz, Mexico, Pascacio Lopez, known better as Paco, always dreamed of becoming a top Thoroughbred jockey.
So Lopez left his home and family at the age of 12 to work on a ranch to be close to horses. Soon after, he was given the opportunity to ride quarter horses. By the time he was 16, he was dominating the small circuit-quarter horse tracks and once won an astounding 13 straight races.
Now, a little more than a decade later, Lopez is living that lifelong dream. Lopez is clearly the top jockey at Monmouth Park — and it's not even close.

Lopez won the riding title at Monmouth Park in 2013, winning 99 races and earning $3 million in purses, but that was just a prep for this season.  Now, he is running away with the race for top riding honors this season.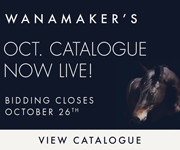 Through Aug. 24, Lopez has been aboard 109 winners and collected nearly $3 million in purses. His closest competitor is Orlando Bocachica, who has 43 victories this season.
It's almost unfathomable that one jockey could hold a 66-win lead in the jockey standings at any race track, never mind a highly competitive and respected staple such as Monmouth Park.
What's even more incredible is that Lopez has broken the Monmouth Park record for wins in a single card with seven — and he's accomplished that twice this meet, on May 17 and again on June 11.
Those seven-win days broke the mark that was first set by Walter Blum in 1961 and tied several times by racing giants like Chris Antley, Julie Krone and "Jersey" Joe Bravo, who won six races on four occasions.
With Bravo now concentrating on the New York circuit, Lopez has made himself a home in Oceanport, New Jersey. In fact, three weeks ago, Lopez bought a home just a few miles away from Monmouth Park.  The nearly 28-year-old Lopez isn't going anywhere soon.
"I'm comfortable here," Lopez said in a telephone interview, assisted by interpreter and handler Walter Cicero. "I like this place. It's a comfortable place. I don't know how long I'm going to stay here, but I would prefer to stay here."
Lopez has also supplanted Bravo as the fan favorite of Monmouth Park bettors. Of course, the top owners and trainers have now sought out Lopez to ride their horses, but he's also a general fan favorite as well.
"I just try to make everyone happy," Lopez said. "I come here and try to win the big races."
Trainer Eddie Plesa knows that Lopez is in high demand now, and he's glad to have Lopez ride several of the prized horses in his barn, including Itsmyluckyday, who has won three stakes races this year with Lopez in the saddle and finished second to Moreno in the Grade I Whitney Handicap at Saratoga Aug. 2.
Plesa, who has called Monmouth home for his horses for more than three decades, said he's never seen any jockey dominate Monmouth the way Lopez has done this summer.
"He's an outstanding rider," Plesa said. "He has all the tools. He has outstanding work ethic. It's like a perfect storm, with everything all coming together at the right time. If you're a jockey, right now, you want to be like Paco Lopez."
Plesa said that he has been giving Lopez the chance to ride ever since Lopez earned the Eclipse Award as the Outstanding Apprentice Jockey in 2008.
"I've been using him ever since he was a bug boy," Plesa said. "I always had faith in his ability as a jockey. But he's come a long way. You can see how far he's grown, as a rider, as a person. He's more mature now. A lot of others might have that success and it goes to their head. Not with Paco. He's level-headed. He's a family man. He still takes care of his family, sending money home. He has the perfect temperament now."
That wasn't exactly the case when Lopez started out.
"He was aggressive and fearless," Plesa said. "He bordered on being reckless."
When he first came to the United States to ride as an apprentice jockey six years ago, Lopez used to take serious chances as a rider. His dangerous approach drew him six different suspensions from Florida stewards.
But it didn't deter Lopez from piling up 229 wins in tracks across the country during that 2008 campaign, earning nearly $4 million in purses as the top "bug boy" in the nation. Most of those victories came at Calder Race Course.
"He's learned from past mistakes," Plesa said. "He did what he needed to do to be a top jockey. He's more mature now and polished. You can see it now. It all shows. He's now among the very best of the best. He more than holds his own."
In 2014, Lopez has ridden an even 200 winners with over $6.2 million in purse earnings, ranking him 14th among all jockeys in the country in earnings. He now has 1,484 career victories, an astounding number for someone so young. His horses have earned more than $44 million.
Lopez's top year at Monmouth was in 2010 when he guided 113 horses into the winner's circle. Barring injury or another catastrophe, Lopez is likely to shatter that mark this season.
"I didn't think that I could win so many races this year," Lopez said. "I thought I did pretty good last year, but I never dreamed I could win this much. You never know that you're going to get a chance to win seven in one day and I did it twice this year. I'm very proud of that. I'm just a lucky jockey. I always believed that it's 90 percent horse and 10 percent the jockey. It feels great to be the top jockey again here (at Monmouth Park)."
Lopez is branching out and displaying his talents elsewhere, as well. Last Friday, August 22, Lopez and Bern Identity captured the Tale of the Cat Stakes for trainer Kelly Breen at Saratoga.  Bern Identity, who was off from January of 2013 until the beginning of August 2014, has now won two stakes in two tries since returning.
"I'm not worried about the chance to go race in New York," Lopez said. "I would prefer to stay here. I absolutely worked hard and would do anything to get to this point."
Plesa agrees with that statement.
"He works so hard," Plesa said. "I keep telling him to take some time off, take at least one morning off. But he's up at 5:30 a.m. every morning and working horses for everyone. He goes to Delaware Park and wins, goes to Philadelphia Park [Parx Racing] and wins, goes to Saratoga and wins. He'll go anywhere to ride a horse. He has a lot of energy. He's an amazing young man."
Plesa said that he's glad that Lopez has settled down and made a home in New Jersey.
"He has chosen this route," said Plesa, who is a native of New Jersey and makes his home near Monmouth. "He likes the lifestyle here. It's a nice area. He's happy with being a big fish in a smaller pond. But I never thought this was possible, what he's done this year. Joe (Bravo) had a nice career here, but nothing ever like this. Paco deserves this. He's worked very hard, day and night. He doesn't mind riding a whole card. He's got it all right here."
Needless to say, Lopez is living the dream. Almost 28, he has plenty of years left to ride and in the case like this summer, dominate the winner's circle.
"It's all better than I could have imagined," Lopez said.