In a three-way photo finish, Miss Behaviour took over the lead as top three-year-old in the Mid-Atlantic Thoroughbred/The Racing Biz Top Midlantic-bred Poll this week.  Meanwhile, Real Solution remained the leader among older horses.
Miss Behaviour, a Pennsylvania-bred daughter of Jump Start out the stakes-placed, New Jersey-bred Successful Appeal mare Successful Romance, took over the lead after running a game second in the Grade 1 Test at Saratoga.  Dismissed by bettors at 15-1, she won a three-way photo for the place, a length behind winner Sweet Reason.
Miss Behaviour is trained in Maryland by Phil Schoenthal.  Bred by Cal MacWilliam and Teitelbaum & Associates, she has a win, two seconds, and a third from four starts this year.  Her overall record is 9-4-3-1, with earnings of $442,000, and her best result to date came last year when she won the Grade 2 Matron at Belmont Park.
Miss Behaviour narrowly edged Maryland-bred Daring Dancer and Pennsylvania-bred Storming Inti to take the top spot.  Daring Dancer has won two of three starts this year and most recently won the Grade 2 Lake George at Saratoga.  Storming Inti, who'd led the most recent poll, has one win, in stakes company, from six tries this year and has placed in two graded events.

Two newcomers made up the bottom two spots of the older  horse category, behind Real Solution, Princess of Sylmar, and Ben's Cat.  Virginia-bred Valid and Pennsylvania-bred Darwin were both new to the party.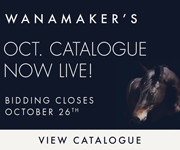 Valid, a four-year-old Medaglia d'Oro gelding, earned his third win of the season, and the first stake win of his career, when he took the Grade 2 Monmouth Cup on Haskell Invitational day.  Darwin, a four-year-old Big Brown colt running in England and Ireland, burst onto the list after running well in three stakes in 17 days.  He took the Belgrave before placing in the Group 3 Minstrel at The Curragh and the Group 1 Sussex at Goodwood.
Six of the 10 listed horses, including both poll-toppers, were bred in Pennsylvania.  Two were bred in Maryland, while one each was bred in Virginia and West Virginia.  Seven were males, and three were females.
This marked the tenth semi-monthly edition of the poll.
Horses that have run in 2014 and were bred in New Jersey, Pennsylvania, Delaware, Maryland, West Virginia, Virginia, and the Carolinas were eligible.
POLL LEADERS IN ACTION THIS WEEKEND
POLL RESULTS
TOP MIDLANTIC-BRED THREE YEAR-OLDS
Miss Behaviour (25) — Pennsylvania
Daring Dancer (24) — Maryland
Storming Inti (22) — Pennsylvania
Giovanni Boldini (11) — West Virginia
Favorite Tale (4) — Pennsylvania
Others receiving votes: Just Call Kenny, On the Backstreets
TOP MIDLANTIC-BRED FOUR YEARS OLD AND UP
Real Solution (30) — Pennsylvania
Princess of Sylmar (23) — Pennsylvania
Ben's Cat (18) — Maryland
Valid (9) — Virginia
Darwin (3) — Pennsylvania
Others receiving votes: Waterway Run, Rainbow Heir, Falling Sky, Delaunay
Participating Voters:  Ted Black (freelance writer), Michael Campbell (Thoroughbred Breeders' Association of New Jersey), Cindy Deubler (Mid-Atlantic Thoroughbred), Linda Dougherty (freelance), Debbie Easter (Virginia Thoroughbred Association), Anne Frederick (Maryland Horse Breeders Association), Cricket Goodall (Maryland Horse Breeders Association),  Jim Hague (freelance), Nick Hahn (freelance), Jeff Nations (freelance), Kate Painter (West Virginia Thoroughbred Breeders Association), Vinnie Perrone (freelance), Frank Petramalo (Virginia Horsemen's Benevolent and Protective Association), David Richardson (Maryland Thoroughbred Horsemen's Association), John Scheinman (freelance), Dan Tordjman (freelance), Frank Vespe (The Racing Biz), Bill Watson (freelance), Lydia Williams (freelance), Bobby Zen (freelance).
Note — Not all participating voters will vote in every poll.
(Featured image, of Real Solution, by Dave Alcosser/NYRA.)