by Frank Vespe
In the aftermath of a G1 Delaware Handicap victory that rider Mike Smith characterized as "basically an 'A' breeze," Royal Delta's trainer, Bill Mott, indicated that his five year-old star's future would probably look much like her past — except for one item.
The 2012 champion handicap mare will likely race without Lasix going forward.
Royal Delta raced without Lasix today, and asked if he would race her without again in the future, Mott answered simply, "I would."
Entering this afternoon's Grade 1 Del 'Cap, the daughter of Empire Maker out of the AP Indy mare Delta Princess had raced 16 times on Lasix and twice without.  Her two Lasix-free races, both in the Dubai World Cup, had ended in fairly dismal, up-the-track finishes; most recently, this past March, she finished 10th after making the early lead.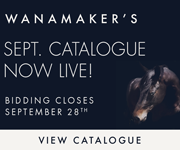 A year ago, she'd made a triumphant return from her Dubai debacle, rolling to an eight-length victory while earning a career-best 110 Beyer in the G2 Fleur de Lis at Churchill Downs.
Yet this year, she ran a well-beaten second as the 3-10 favorite in that very race — and in that race were the seeds of Mott's decision.  "She looked uncomfortable after that race," Mott explained.  "She might have had a little bit of a reaction to the Lasix."
The decision to take her off the anti-bleeding medication, he added, was not a hard one.  She does not train in the mornings on Lasix — a common practice, even in some places which eschew the use of the medication on raceday — and had never given Mott any indication that she'd need it.  So he simply entered her without it today and couldn't help but be pleased with what happened on the track.
She grabbed the early lead from a compact group of fillies whose riders seemed disinclined to engage the champ.  She led by a length-and-a-half after a moderate, 24-second quarter, and stretched the lead to five after a half in 47 2/5 seconds.
At that point, jockey Smith laughed, "I just wanted to make sure I stayed on her until she crossed the line."
Royal Delta won by 10 3/4 lengths, the largest margin in Delaware Handicap history, and her running time of 2:02.04 was the fourth fastest in the last 20 years — nearly a second-and-a-half faster than her victory here last year.  She's All In and And Why Not, the two longest shots on the board, earned the place and show spots, respectively.
As for the future, Mott suggested that the champ's path would likely look similar to last year's.  Her next target: the G1 Personal Ensign at Saratoga, a race in which she is the defending champ.