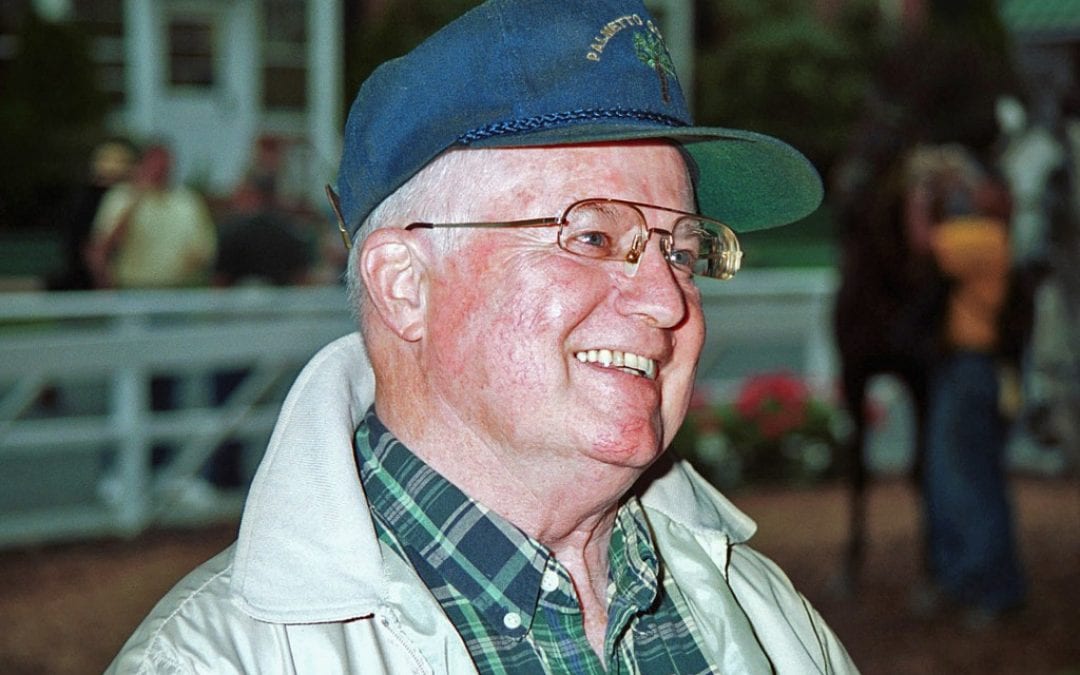 J. Willard Thompson, a trainer who plied his craft at Monmouth and around the Mid-Atlantic for over five decades, has died.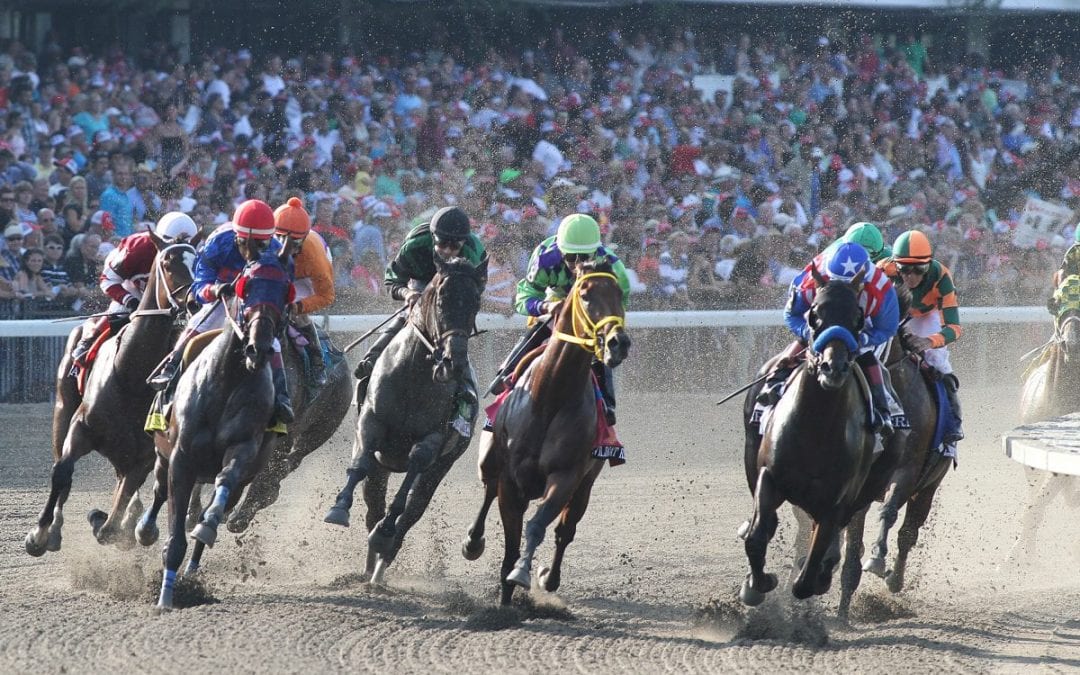 The New Jersey Thoroughbred Horsemen's Association has announced it will donate $5,000 to the Thoroughbred Aftercare Alliance.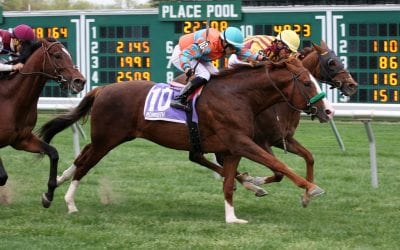 The Meadowlands will not run its Friday evening all-turf Thoroughbred card, leaving the track with just five dates on the flat this year, starting with Saturday, Sept. 15.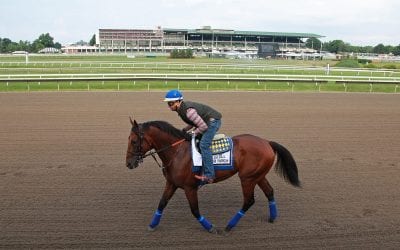 Monmouth Park's rainy 2018 meet, with attendance and handle numbers not far off 2017, though it lost over one-third of its scheduled turf races to weather.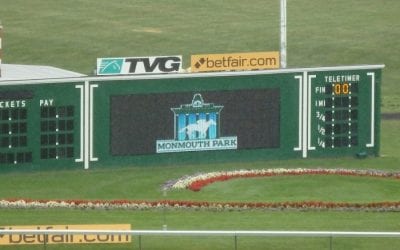 Monmouth Park reaches the end of its 2018 meet this afternoon with a hefty $370k carryover in – and mandatory payout of – its Pick 6.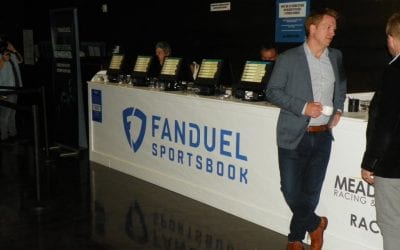 The Garden State racing industry welcomed the opening of the new FanDuel Sportsbook at the Meadowlands Saturday — but said more must be done to put racing on firm footing.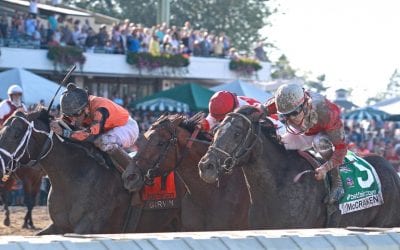 Among the biggest changes to the stakes schedule at Monmouth in 2018 will be the track's five event days, each anchored by at least two graded stakes.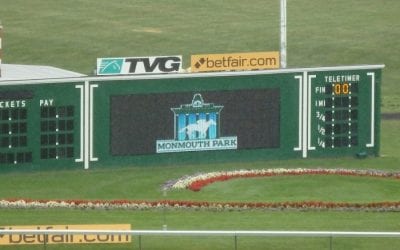 Monmouth Park will sweeten the financial pot for owners and trainers this year to increase field size, as well as opening on Kentucky Derby day.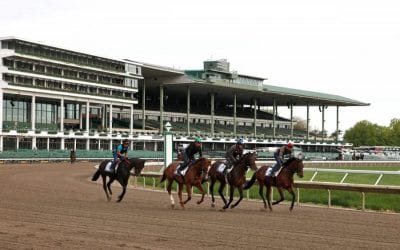 Monmouth Park folks are hopeful that sports betting will save the grand track — but some trainers say they can't wait and are moving their operations.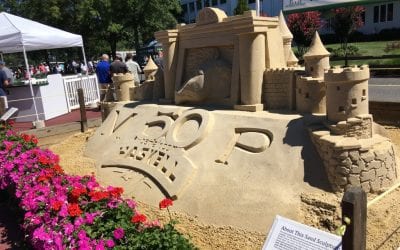 Monmouth Park will race 52 days in 2018 — up from 50 this year — and an additional six all-turf cards will take place at the Meadowlands.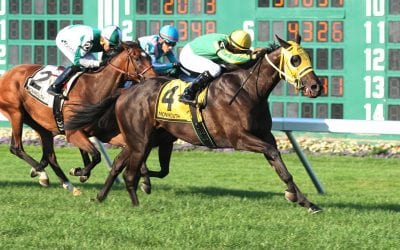 It was a solid meet for the Big M as the all-turf Monmouth-at-Meadowlands meet showed solid wagering gains this year.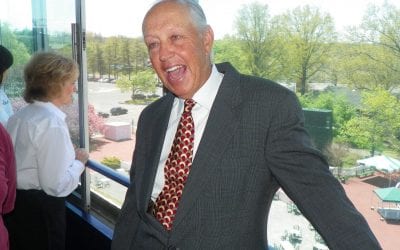 Bob Kulina, a New Jersey racing fixture for decades, will retire effective the end of 2017, the track announced.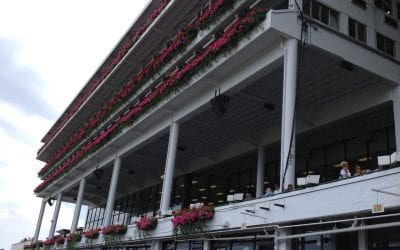 Trainer Jorge Navarro and owner Randal Gindi will pay increased fines for their infamous "juice man" video following a New Jersey Racing Commission decision Wednesday.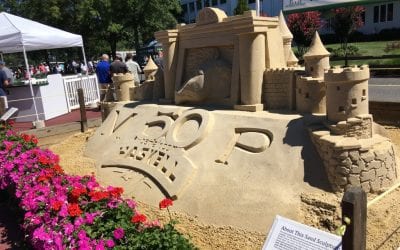 The just-completed Monmouth Park race meet showed rises in attendance and handle, but not everyone was happy.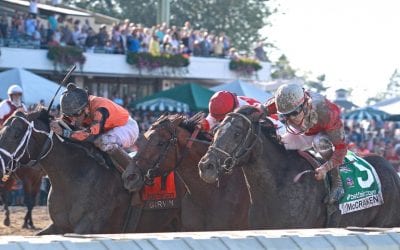 Monmouth Park concluded its 2017 season Sunday and announced gains in attendance and handle.