JJ Graci, trainer and analyst, passes
Frank Vespe

December 13, 2022
Joseph J. Graci, III – more widely known as J.J. – passed away Sunday at his home in Pennsylvania. His wife Samm announced Graci's passing on Facebook.
Graci had cancer, which was discovered in November after he had complained of shoulder pain.
In the last two years, following the death of longtime Delaware Park paddock host Rich Glazier, Graci had played that role at the graceful track in Stanton, DE. In it, he was known for his preparation and gruff, no-nonsense delivery.
Though that was his most visible job in the Thoroughbred industry in recent years, it was merely the tip of the iceberg of a long and varied career.
Graci trained horses for, by his own count, more than 50 years, amassing 788 wins from 6,029 starts from 1976 through this year, according to Equibase. His runners earned more than $5.9 million.
Graci enjoyed some of his best training years in the mid-1990s, winning 30 or more races annually with a strike rate of 15% or higher for seven consecutive seasons from 1991 through 1997. Racing mostly in New Jersey, Pennsylvania, and Delaware, Graci had a career-best 81 wins, from 405 starters, in 1996. His horses earned more than $600,000 that year.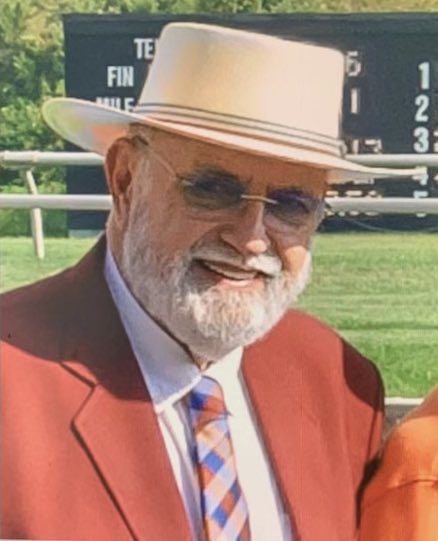 Graci stopped training after 2007 but resumed again in 2020 and continued until earlier this year. In that second act, he added three more wins to his total.
Off the track, Graci was active in a variety of media endeavors. He served as an expert analyst on both television and radio and hosted radio shows like "At the Races," which aired on Fox Sports Radio for three years, and It's Post Time with J. J. Graci. You can find episodes of the latter show here. He also provided content for various racing websites, among them The Racing Biz.
In addition to his wife, whom he married in 2009, Graci is survived by his grown children, Chris and Kimberly, the latter, like her father, a horse trainer, and several grandchildren.
Tributes to Graci began popping up on Facebook and Twitter in the hours following the announcement of his death, remembering him, as one put it, as "a good friend and trainer" and, in the words of broadcaster Caton Bredar, who worked with Graci at Atlantic City Racecourse, "Hard working, straight forward and always up for lightening the mood and the load."
Graci closed his broadcast career November 5, the last day of the 2022 Delaware meet, with the wish that he closed every show:
"Good night and good racing," he said. "Always find yourself in the winner's circle."
LATEST NEWS