Sal Sinatra steps down from Equibase role
Press Release

July 1, 2022
Equibase Company announced today the resignation of Sal Sinatra, president and chief operating officer.
"I am stepping aside at this point so that I may dedicate my time to personal issues that require my full attention," said Sinatra. "I am grateful to the members of the Equibase Management Committee for their support of me and to my co-workers at Equibase Company and The Jockey Club for their help and kind assistance since I joined Equibase one year ago."
Ian Highet, chairman of Equibase, said that James L. Gagliano, president and chief operating officer of The Jockey Club, will assume the role of president of Equibase in the interim. Equibase will commence a search for a new president, which will include internal and external candidates.
"We thank Sal for his contributions to Equibase, in particular his work to facilitate the development of the Equibase E-GPS, the hybrid of light beam timing and GPS tracking," said Highet. "Because of this new service, the future is bright for Equibase as we embark on producing new modern statistics and data that will advance handicapping for beginners and experts alike."
"I look forward to working closely with the excellent team at Equibase as we efficiently roll out E-GPS and as we continue our work on many other initiatives and services important to the Equibase partners and customers," added Gagliano.
Equibase Company is a partnership between subsidiaries of The Jockey Club and the Thoroughbred Racing Associations of North America and serves as the Thoroughbred industry's official database. Through its website and mobile applications, Equibase offers a comprehensive array of free statistical information as well as premium handicapping products and reports in support of the North American Thoroughbred racing industry.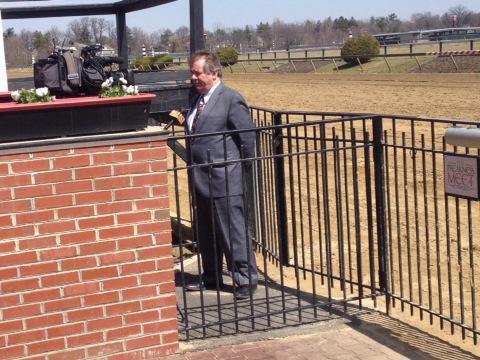 LATEST NEWS