Bug rider Marshall Mendez making early mark at CT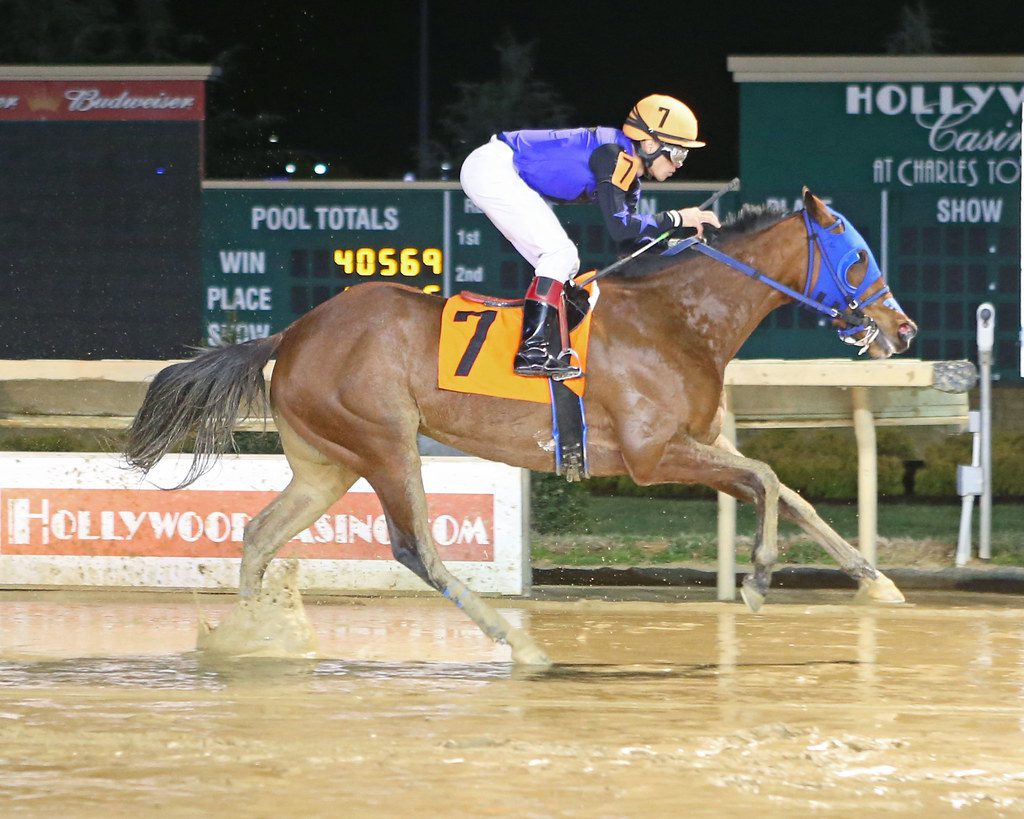 On March 19 he steered home one winner apiece for conditioners Abdul Williams and Kristy Gazzier. He added another win March 23 and two more on March 24. He's nipping at perennial local leader Arnaldo Bocachica's heels.
"It doesn't matter to me who I ride for or what the odds are, I just want to win," said Mendez, who honed his skills as an exercise rider galloping horses for prominent trainers Chad Brown and Todd Pletcher. "My agent, Marcus Judy, has been a big help getting me mounts. I've been riding for a lot of trainers here."
On March 19 night Mendez steered I Am That I Am home a narrow winner in a three-turn allowance race for owner-trainer Abdul Williams and then two races later booted home Bahamian Girl to a handy score as the 3-2 second choice in a one-turn dash for claimers for Gazzier. 
In the winner's circle after the race, Gazzier greeted Bahamian Girl and Mendez with a healthy smile while the apprentice sported splashes of mud on his silks and face.
"He's a good little rider," Gazzier said. "I think he's going to do well around here for a long time. The one thing I like most about him is he listens. He's always at the barns in the morning and he works hard. He's learning quickly how to ride on this track. He's definitely going to be really good."
"He's definitely a nice rider and he also seems like a really good person," McKee said. "I gave him his first [local] winner on No Change. He really likes riding him and he's won all three times that I have put him up. He reminds me of Christian Hiraldo when he started around here. I gave him his first winner and then he won two stakes for me on [West Virginia] Breeders Classics Night. I will probably have to run No Change in the [Confucius Say Stakes] here next month [on April 23], and maybe that will be the first stakes win for Marshall."
Mendez has also won races with Runco trainees Opera Nite and Tennis Tap. Runco, himself a former rider, has saddled over 4,500 winners with combined purse earnings of more than $60 million in his career as a conditioner.
"He's done okay riding for me," Runco said. "I think he's going to do well around here. He's always around the barns in the morning and he seems like he's really willing to work hard. I've put him on a few horses so far, and he's done okay for me. I think he's going to do okay around here."
Mendez has relished the chance to display his talents for local owners and trainers. And he says he's eager to learn every day from his fellow riders in the jocks' room at Charles Town.
"I've been trying to learn about riding here every day as much as I can," Mendez said. "This track is a lot different than Mahoning [Valley], where I got my start last year. You have to be moving a little sooner here. The turns are tighter and the stretch is shorter. Some of the other local riders here like Luis Rivera have been helpful in my learning process."
Where it leads remains to be seen, but Mendez is pursuing a dream.
"I'm grateful to my agent and all the trainers who are willing to give me a chance," he said. "I just to win as many races as I can while I have my bug [through Nov 10] and maybe win the Eclipse as champion apprentice."
LATEST NEWS