Luna Belle "bouncing around the shedrow" after big win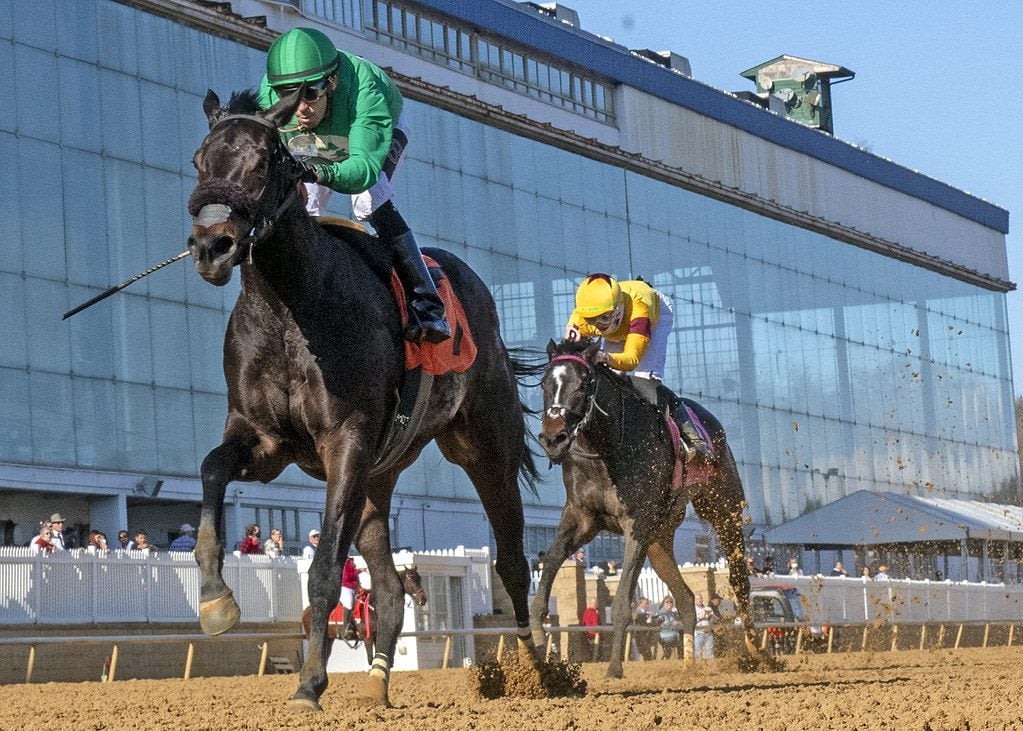 The next local option for Luna Belle is the $125,000 Weber City Miss going about 1 1/16 miles April 16 at Laurel, which affords the winner an automatic berth to the $250,000 Black-Eyed Susan (G2) May 20 at Pimlico.
Luna Belle raced closer to the pace in the Beyond the Wire than she had in her previous races, particularly the Feb. 19 Wide Country, where she had to rally from last and weave through traffic in the stretch, winning by three lengths. Smith's son and assistant, Jason, saddled Luna Belle Saturday.
"I told my son to tell the jock that going a mile she should be closer than in her sprints, anyway. It looked like speed was holding up pretty good all day. I just told him not to give her too much to do late," Smith said. "Once she got going you could see he had a pretty good hold of her and he was just trying to contain her all the way down the backside.
"She ran well. When he asked her to go, she went. She finished up good and strong, so I was glad to see that. I always thought she could go a little further," he added. "It looks like we've got some options with her now. She's not strictly a sprinter, put it that way."
Jason Smith said Luna Belle exited the Beyond the Wire in good shape.
"She was bouncing around the shedrow this morning, so that's a good thing. I'm very pleased with how she came out of the race. She ran big. She's a heck of a filly, I'll tell you," he said. "Knock on wood, she keeps moving in the right direction. If she keeps doing the way she's doing, she's going to be probably the best filly we've ever trained."
Another runner who exited a stakes win in good shape was  J R Sanchez Racing Stable's Shake Em Loose, who scored in the Private Terms Stakes for three-year-olds. The Private Terms is the second in a three-race sequence of local Preakness preps. The last of the trio is the April 16 Federico Tesio, and Shake Em Loose is pointed in that direction.
As first reported in The Racing Biz, trainer Rodolfo Sanchez-Salomon, who also owns Shake Em Loose, is giving serious consideration to paying $6,000 to supplement his horse to the Triple Crown series. That would make him eligible to run in the Preakness.
"He's doing great. He's really happy. He's a little tired, but he ran his guts out yesterday. He didn't want to get beat," Sanchez-Salomon said Sunday. "Nothing is for sure in this game, but if you get a horse that runs like the way he did yesterday … I don't know what to tell you. I was just so excited to see him win."
LATEST NEWS