Laurel: Aliferous takes flight at 55-1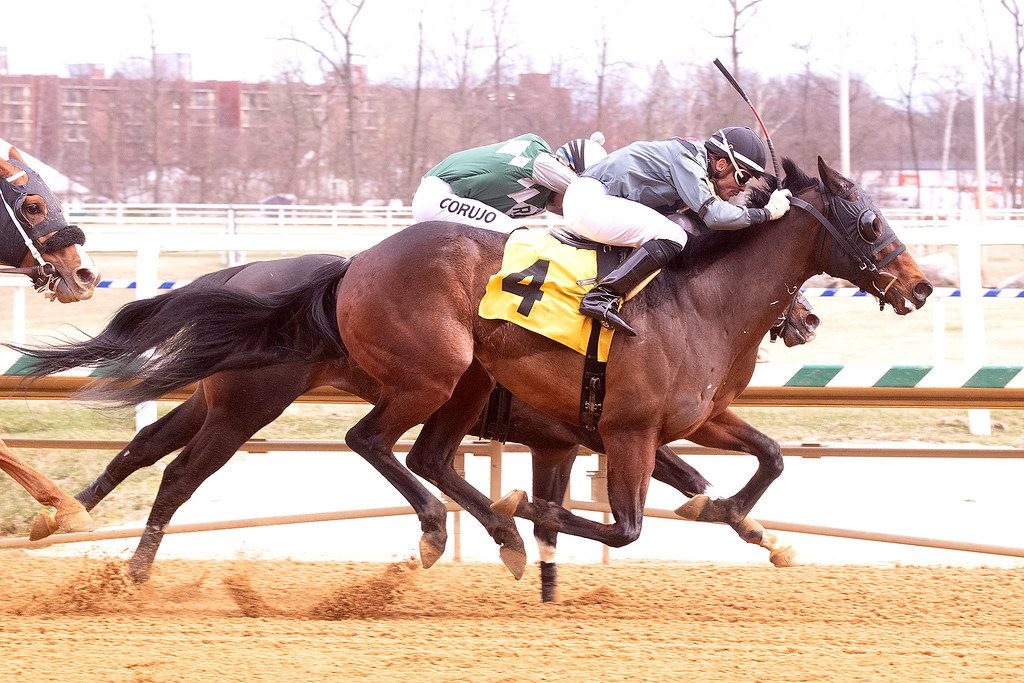 Frank Vespe

March 20, 2022
The challenge with horse racing, the way Steve Keil sees it, is this: "Good's not good enough."
And if good's not good enough, then, well, this is a pretty expensive hobby to have.
So Keil, who won his first race as trainer of record in 1997, sent out Amelia Mar to a couple of desultory starts in 2016 and hung 'em up. He hadn't won a race as trainer of record since 2014.
But his daughter Caitlin, currently studying for her trainer's license, had other ideas.
"Katie just basically wouldn't let me leave," he said Sunday at Laurel Park. "She said, 'Come on, we gotta get some horses.' So we went and bred a couple of our old mares we raced."
One of those old mares was She's Offlee Wild, a daughter of – wait for it – Offlee Wild that Keil had claimed at Pimlico in 2012. She'd cost him $5,000.
They bred She's Offlee Wild to Xixixi, a son of Maimonides who now stands in Oklahoma. The result of that breeding was the now-five-year-old gelding Aliferous, who ran three times in 2020 – Keil's first starts as a trainer in four years – finishing fifth, third, and ninth, beaten by a combined total of 44 lengths.
Then Aliferous – the name means "having wings" – was off, from November 2020 until Sunday, March 20, 2022.
In his return, in a $50,600 maiden special weight going seven furlongs, Aliferous was in full flight. Under jockey Carlos Lopez, Aliferous stalked the pace while three wide on the turn, confronted 9-5 second choice Heaven's Got Fire at the head of the lane, and just prevailed over that rival in a long and spirited duel.
The final margin was a neck. Aliferous paid $112.40 to win as the second longest shot in the seven-horse field.
The outcome certainly caught the betting public off guard. The trainer, too. He gave his daughter the credit for training Aliferous to race-readiness.
"I thought he needed the race," Keil said. "I said there's definitely some horses he's gonna beat, but I thought he needed the race to beat a couple of them."
Apparently, he didn't. The win did validate what Keil said exercise riders had been telling him.
"Everybody's been telling us he's really nice," the trainer said. "I said, 'That nice?' [They said], 'Oh, yeah, boss.'"
It's an expensive game, sure. But when your modest homebred wins a maiden special weight and grabs a $34,000 payday, well, that'll pay some bills.
Keil said he and Caitlin have a couple of others in training, nearing the races themselves. So while today was the first Keil visit to the winner's circle in a while – "How do I get pictures?" he asked track photographer Jim McCue – hopes are high the next one won't be too far off.
LATEST NEWS