Voting open for Art of Racing contest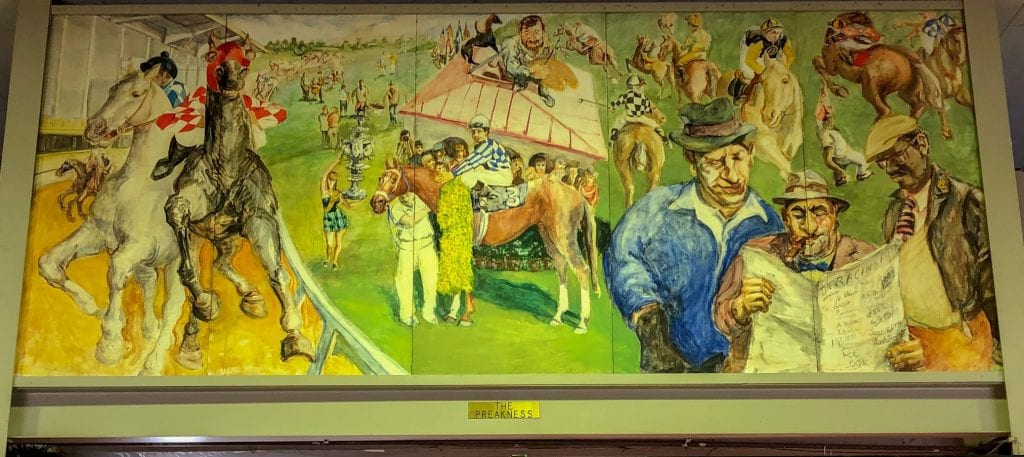 Press Release

March 3, 2022
Voting is now underway for "The Art of Racing" contest, a project jointly sponsored by 1/ST Racing through its Maryland Jockey Club subsidiary and Maryland Institute College of Art (MICA).
The program invited artists and aspiring artists to submit paintings and other two-dimensional visual artworks capturing the heart of Thoroughbred racing and the Preakness.
In all, 50 different designs were submitted. You can see them, and vote for your favorite, at the Art of Racing page on the Preakness website.
"The visual elements behind the Preakness Stakes captivate the imagination both on race day and year-round," said David Wilson, Chief Marketing Officer, 1/ST. "The Art of Racing commemorates and celebrates one of the most iconic sporting events in Maryland, and nationwide. It also represents the opportunity for a modern visual interpretation of the Preakness Stakes as we redefine the sport to connect with a new generation of fans."
The program was inspired by the seven iconic murals that hang in the second floor of Pimlico's grandstand. They were completed in the late 1970s and early 1980s by acclaimed artist and longtime MICA professor Raoul Middleman.
"Raoul Middleman enriched the lives of his students by giving them the hands-on opportunity to experience commercial artmaking," said Dr. Tiffany Holmes, MICA's Interim Vice President for Academic Affairs and Provost. "The Art of Racing builds upon Professor Middleman's legacy by commissioning artists from MICA and across Maryland to provide their interpretations of Maryland's time-honored tradition of Thoroughbred racing."
Visitors to the website will vote for their favorite artwork, and the 10 works receiving the most votes will advance as finalists. The winning piece will be chosen from among the finalists by a panel of judges representing the artistic, business, philanthropic and political interests of the Park Heights neighborhood.
The winning artist will receive a $4,000 stipend and two tickets to this year's Preakness. In addition, their work will be reproduced on Preakness 147 merchandise, with the proceeds from its sales benefiting the nonprofit Park Heights Renaissance.
Visit the Art of Racing page to see the artworks and to vote. Voting is open through March 20.
LATEST NEWS