Witty scores smartly in Spectacular Bid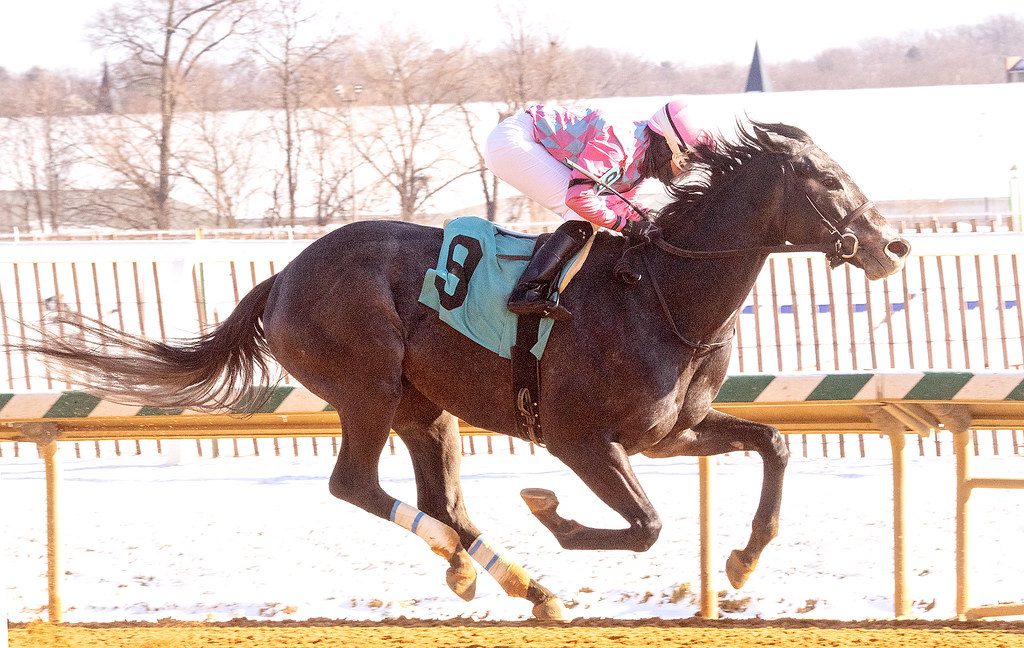 "Really blessed to be able to have this type of horse in the barn," McLane Hendriks said afterwards. "I mean, people work their whole lives for it, and so I'm very grateful."
Hendriks, 30, is a former steeplechase jockey who took over the training from his mother this fall. He now has three wins from eight starts for a compact barn that includes, he said, six in training currently and "a few more coming in."
At least for the moment – and quite possibly for a while to come – Witty is the star of the show.
The three-year-old is a half-brother to Caravel, a graded stakes winner by Mizzen Mast who had a brief run last summer as perhaps the best turf sprinting filly in the East. As Caravel was nearing the end of her good run, Witty was just beginning to mount his.
He broke his maiden easily at second asking in state-bred company at Parx Racing and followed that up with a dominant win, also against state-breds, in the $200,000 Pennsylvania Nursery.
Today represented an important test for Witty: a race against open company in a group that included multiple stakes winner Local Motive, stakes winner Shake Em Loose, and the ultra-promising H P Moon, a nearly-10-length winner on debut.
"It's kind of how he ran last time [in the PA Nursery] and he's been training great all the way up to the race," Hendriks said. "I gallop him pretty much every day, so I've been very confident in the way he's been training. So it's just nice to see that come to fruition in the afternoon."
Hendriks said he wasn't sure what might be next for Witty, though surely the prospect of stretching a three-year-old out to two turns is an enticing one. But an intermittently harsh and unpredictable Mid-Atlantic winter has had just about everyone playing catchup.
Witty, for example, began his day in a snow-covered field at the Fair Hill Training Center before loading on the van for the jaunt down to Laurel. He'll be back in his stall before nightfall.
The trainer who's the son of the owner-breeder. The horse who's the half-brother to another horse who was good to the family. It's one long happy family affair.
"To raise these horses off the farm, play with them as they're foals, and then see them perform like this in the afternoon," Hendriks said. "That's what the game is all about, right?"
NOTES One race after the Spectacular Bid, Luna Belle romped to a six-length victory in the six-furlong Xtra Heat for three-year-old fillies. It was the second consecutive stakes win for the improving Great Notion filly trained by Ham Smith and ridden to victory by Denis Araujo.
What next for her? "If we want to go to New York, we may go," Smith said. "If we want to go somewhere else, we may go. It all depends."
LATEST NEWS